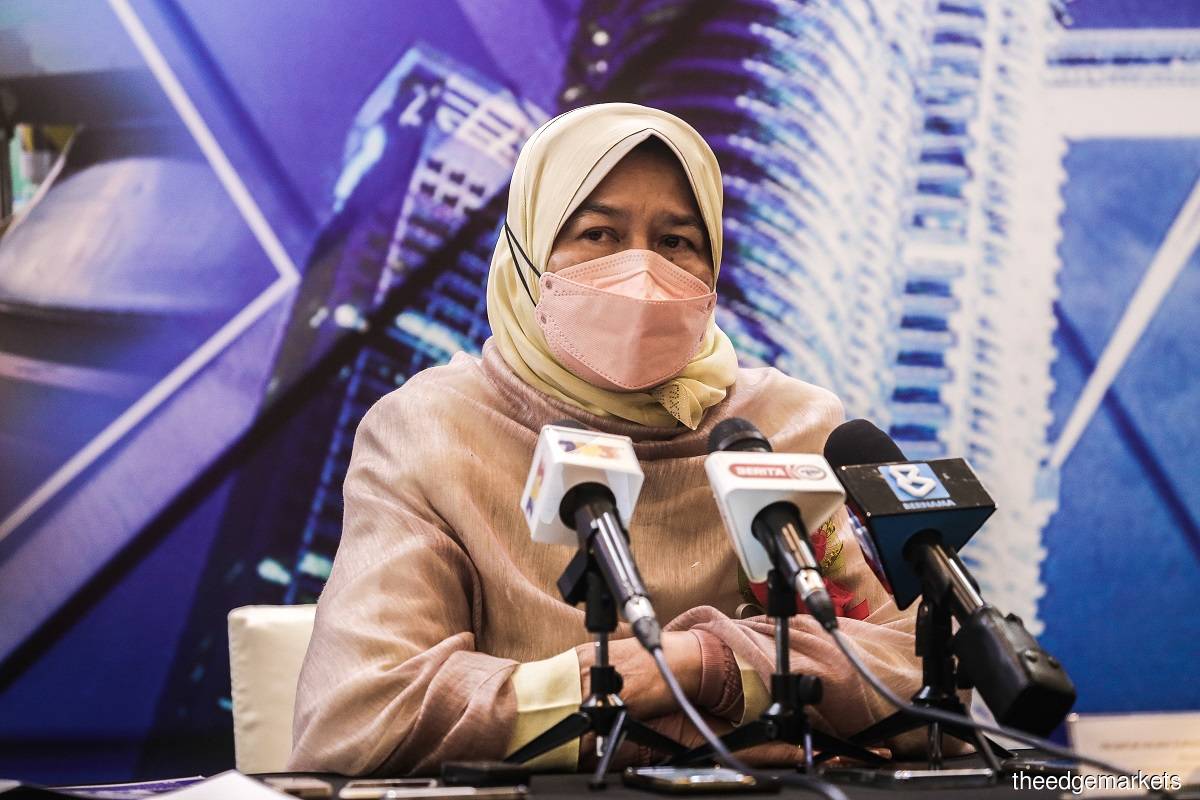 KUALA LUMPUR (March 24): Plantation Industries and Commodities Minister Datuk Zuraida Kamaruddin said that Malaysia remains committed to implementing nationwide adoption of the B20 palm oil biofuel programme despite current high crude palm oil prices. 
The B20 palm oil biofuel programme to manufacture biofuel with a 20% palm oil blend for the transport sector was first introduced in January 2020, two months before the Covid-19 pandemic caused a setback to its progress.
The minister added that the B20 palm oil biofuel programme is also part of the government's National Agri-commodity Policy 2021-2030 announced on March 9, 2022.
"Despite the [current] high price of palm oil, the government is committed to maintaining the biodiesel blending ratio and plans to introduce higher biodiesel blends such as B30 in the future.
"As of today, the biodiesel market continues to rise as biodiesel has been introduced to over 60 countries worldwide," Zuraida said in her keynote address at the 3rd Palm Biodiesel Conference in Yogyakarta, Indonesia on Thursday (March 24).
Zuraida added that Malaysia had been involved in the development of palm oil biodiesel since the 1980s, highlighting that a field trial using B50 and B100 biodiesel was conducted in Germany in collaboration with Mercedes-Benz Group AG (formerly known as Daimler-Benz) with 300 buses in the 1990s.
Read also:
Permaju partners Malaysian Cocoa Board to develop Malaysia's largest single origin smart cocoa plantation