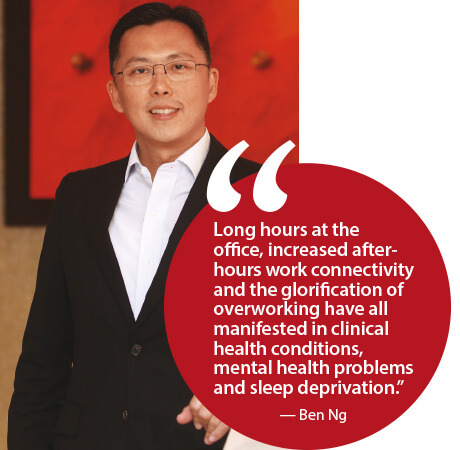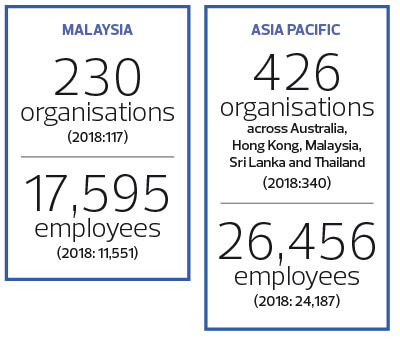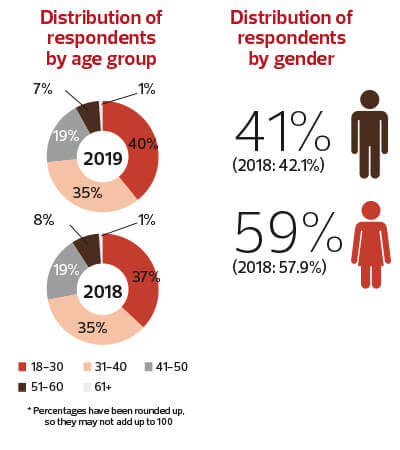 The annual Malaysia's Healthiest Workplace by AIA Vitality Survey returned for the third time this year with almost double the participation rate. A record 230 organisations and 17,595 employees participated, versus 117 organisations and 11,551 employees previously. The strong participation, AIA Bhd's new CEO Ben Ng says, shows that Corporate Malaysia is increasingly aware of the need to understand the state of employees' health.
The survey findings highlight that mental health, workplace bullying, sleep deprivation and musculoskeletal conditions continue to affect the productivity and overall health of employees. In particular, 51% of Malaysian employees suffered from at least one dimension of work-related stress while 53% got less than seven hours of sleep in a 24-hour period. It is also found that financial concerns continue to contribute to underlying mental health problems, with 22% reporting that they had a lot of financial burdens.
Additionally, a majority of them suffer from shoulder and neck pain, with 84% of employees reporting one or more musculoskeletal conditions.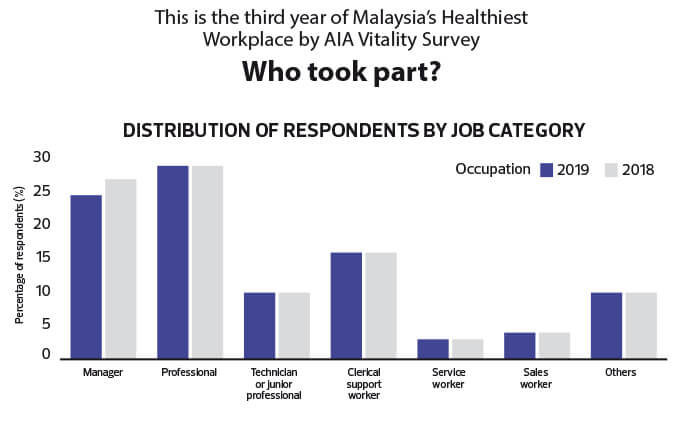 It is undeniable that Malaysians struggle to prioritise their health over work, especially compared with their Western counterparts, Ng says. "Long hours at the office, increased after-hours work connectivity and the glorification of overworking have all manifested in clinical health conditions, mental health problems and sleep deprivation."
About 15.3 million of Malaysia's labour force spend the majority of their time at work, Ng notes, yet there has been little focus on the role of employers in promoting workplace health.
Research, however, has shown that the proactive management of employees' physical and mental health can produce a range of important business benefits — including a reduction in absence, greater staff engagement and productivity, and a reduction in staff turnover.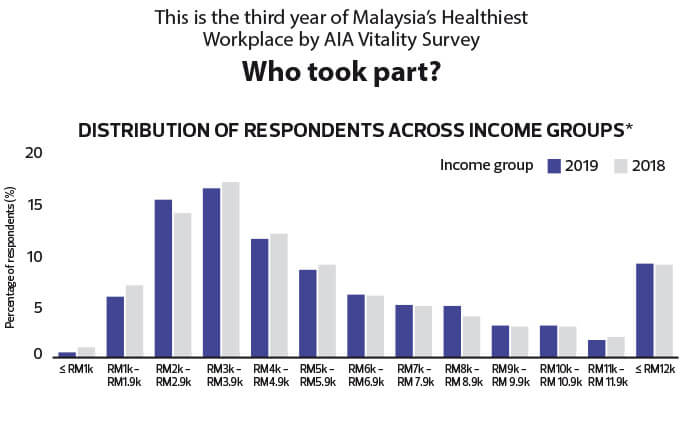 On that note, Malaysia's Healthiest Workplace by AIA Vitality Survey measures the state of overall wellbeing in the workplace and takes stock of employee's mental and physical health, work engagement, as well as its impact towards workplace productivity. Through the findings reported from the survey results, employers are empowered with the right knowledge and strategies to invest in the health and wellbeing of their employees.
It is hoped that employers will, through the survey's findings, recognise that a happier and well-rested workforce is more productive and that there is a need to invest in interventions that promote a more balanced lifestyle as part of their workplace culture, Ng says.
"As one of the leading providers of life and health insurance in Malaysia, we are always challenging ourselves to develop innovative solutions that meet the evolving needs of our customers. In addition to that, we're always on the lookout for new ways for us to fulfil our promise of helping Malaysians live 'Healthier, Longer and Better Lives'. It was only natural for us to look into the health and wellbeing of the Malaysian workforce, where there remains much work to be done on this front," Ng adds.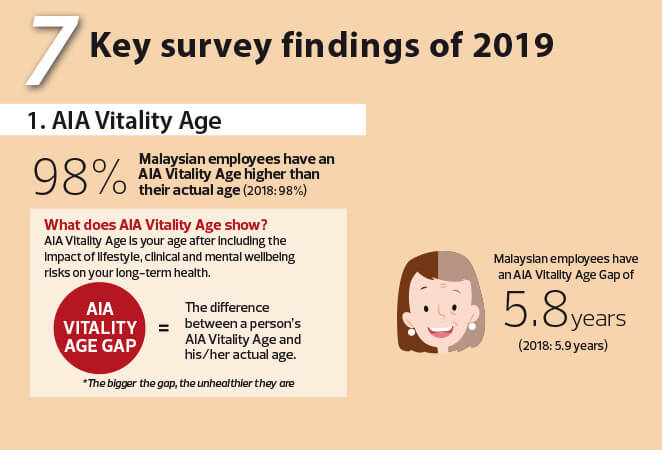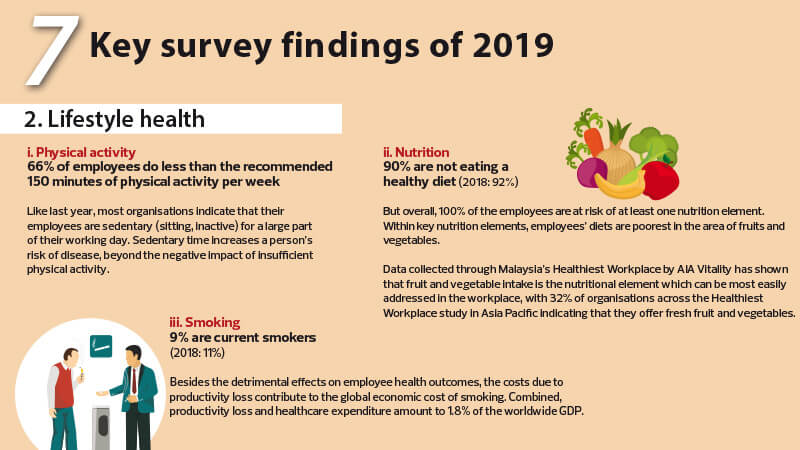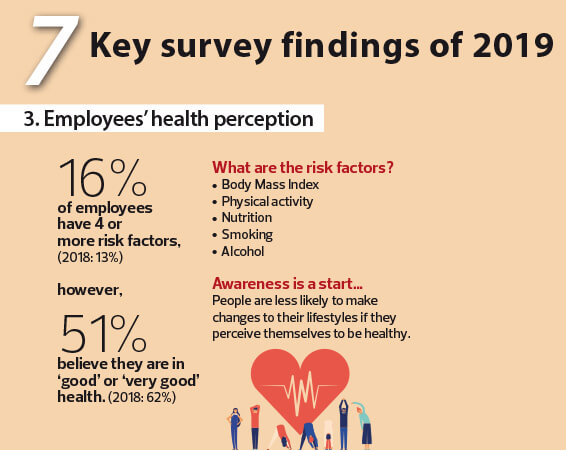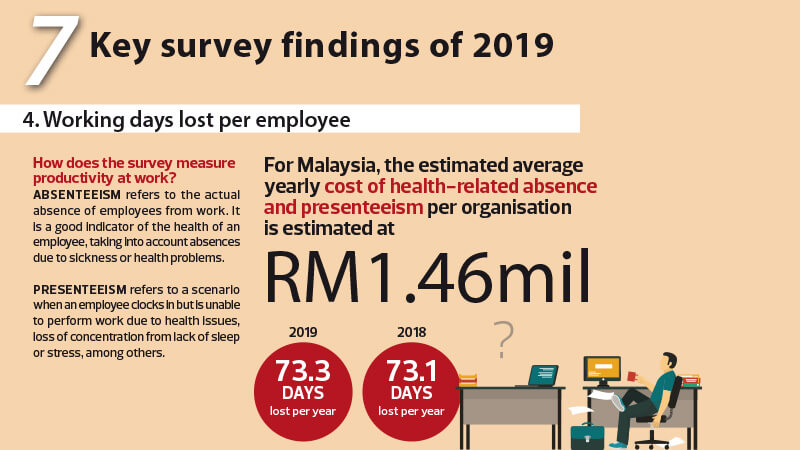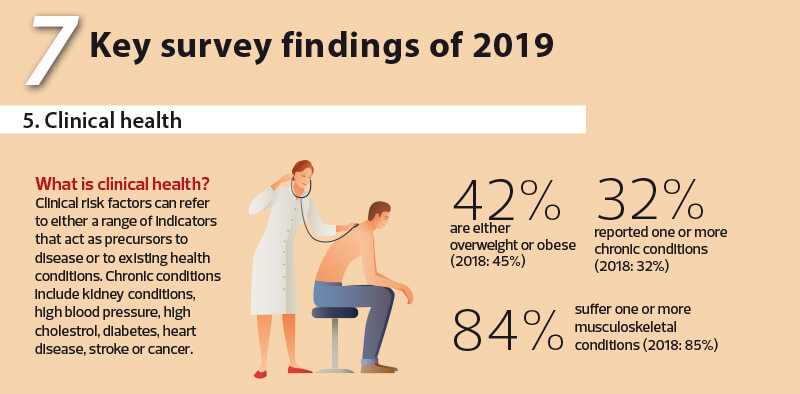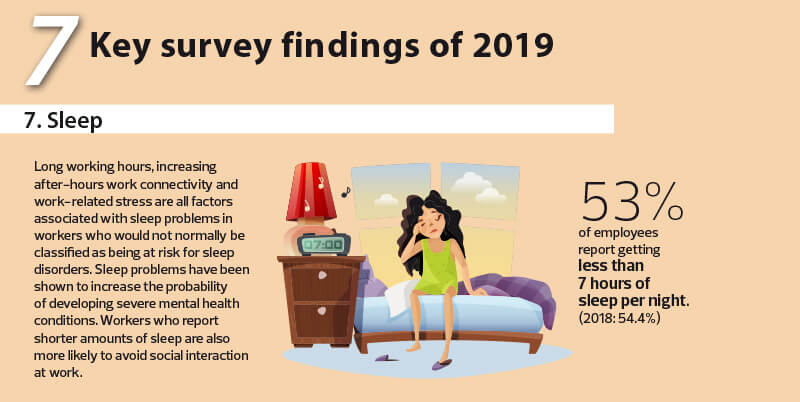 ---

The Edge is the media partner of Malaysia's Healthiest Workplace by AIA Vitality 2019