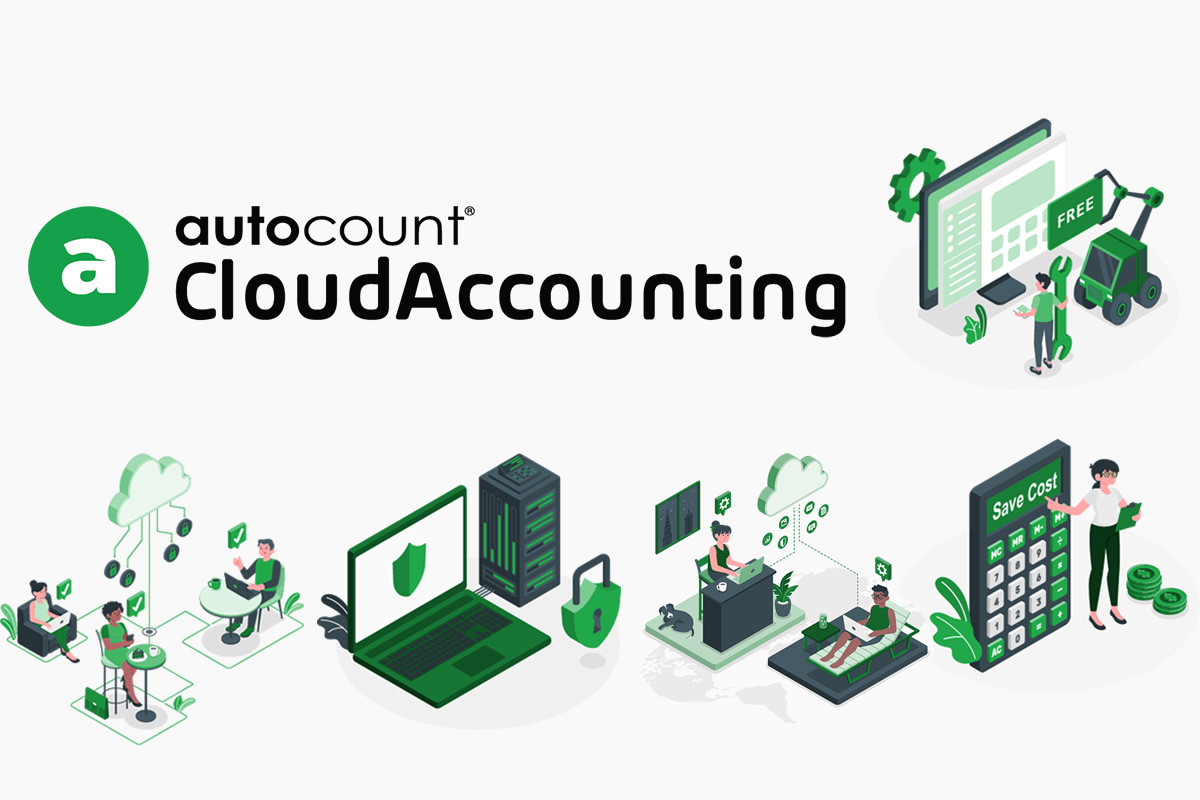 The world today is more connected than ever. Thanks to the advancement of technology, a digital revolution is now part and parcel of our daily lives. This new digital ecosystem has impacted everything, from the economy to education, society and lifestyles.
We are able to orchestrate tasks - such as communication, banking and doing business - from virtually anywhere and at any time through our smart devices. The pandemic has no doubt highlighted the importance of and accelerated digitisation, especially with the shift towards operating in the new normal. 
With the world moving towards remote working and operating with limited physical contact, cloud computing has emerged as an essential component that has helped facilitate collaboration, communication as well as continued business functionality. 
It goes without saying that cloud computing has surged tremendously in the past year due to the Covid-19 health crisis. But for many who embraced digitisation long before that, they were already enjoying the value and flexibility of cloud computing, especially when operating in an increasingly mobile world.
Operating in a digital world 
Embracing digital transformation, especially from a business and operational standpoint, has far-reaching benefits, especially for small and medium enterprises (SMEs). Cloud computing, specifically, has provided businesses with a cost-effective way to scale their operations according to their needs and requirements. 
Financial management has been one of the key challenges most SMEs have been faced with. However, by switching to a cloud computing model, businesses are now reaping the benefits of having a streamlined, highly mobile and flexible system at their disposal. 
As for accounting, cloud-based software has made bookkeeping a seamless and worry-free process. It is an area of expertise that AutoCount Cloud Accounting is eager to cater to, especially for SMEs. 
That is because a lot of SMEs face extensive challenges when it comes to finance and accounting. Some of these areas include managing limited and inconsistent cash flow, which can hamper operations when it comes to payroll and utilities. 
Furthermore, not only are manual processes tedious and require extra costs, but they are also prone to errors and risks. Cloud-based accounting provided by AutoCount Cloud Accounting not only delivers the necessary requirements and functionality businesses require from a certifiable accounting system, but also a plethora of benefits that will help them gain meaningful financial intelligence while lowering costs to grow their operations. 
Access your numbers anytime, anywhere 
With AutoCount Cloud Accounting, you can free yourself from the constraints of a desktop-based accounting system. All your data and accounts are safely stored on a cloud server, allowing you access to key financial figures at a glance. The information is presented via an easy-to-read dashboard for greater ease and convenience. 
All you need to do is access it via your PC, mobile phone, tablet or laptop through a WiFi or internet connection. The interface itself is both user-friendly and convenient, allowing users to drag and drop, and copy items and bills to make transactions and document creation faster and more accurate. 
Best of all, AutoCount Cloud Accounting's software is automatically updated, eliminating the need for time-consuming downloads and updates. Users will gain access to the latest version and features as soon as they are available. All data and records are also saved and backed-up in a secure cloud environment through Microsoft Azure for flexibility and peace of mind. Additionally, all software used are compliant with local tax and statutory requirements.
A one-stop total accounting solution 
AutoCount Cloud Accounting takes care of all your bookkeeping and accounting needs in one place. You gain access to all required documents for your business transactions for sales (quotations, invoices, credit notes) and purchases (purchase orders, purchase invoices, purchase returns). Users are also provided with powerful yet simple accounting features for cash book entry, journal entry, knock-off entry, bank reconciliation as well as financial reports.
The beauty of this cloud accounting system is that it allows you to manage your inventory seamlessly and effectively. It also supports both periodic and perpetual inventory systems, which smartly recalculate the stock cost after any update. 
The system affords you access to over 100 customisable reports, which can be exported to Excel at your convenience. You can also send quotations, invoices and purchase orders via WhatsApp and email conveniently. Those with an international customer base will also benefit from being able to record their transactions in multi-currencies. The latest exchange rates are conveniently updated. 
Ease of access 
With your data housed in the cloud, you not only get an up-to-date view of your current financials, but you can also share that information with your extended network and staff. With collaborative access, you can manage and administer users' authorisation to the system and assign roles more efficiently. This helps expedite the sharing of data, information and duties in real time. As it operates within a digital landscape, it also eliminates the need for unnecessary printing. 
AutoCount Cloud Accounting also serves as an ideal tool for accountants to access work on their customers' books. It not only provides instant access to figures and transaction details, but also generates informative ledger reports and flexible data entries for cashbooks and journals. 
Quick and affordable 
Designed for convenience and cost-effectiveness, AutoCount Cloud Accounting is easy to set up, with no download or installation required, and has a low subscription fee. Users can opt to pay as they use or enjoy a low monthly subscription. They also enjoy abundant savings on hardware, storage as well as security facilities. 
SMEs can also take advantage of promotional discounts or opt for a no-obligation free trial to see how the system can work wonders for their business. Free customer support is available online, with live chat support along with free user training on its platform. If there is a need for on-site support, AutoCount Cloud Accounting has over 250 authorised dealers nationwide that are ready to assist. 
Businesses eager to take the next step in their digital transformation can also get a matching grant of up to RM5,000 through AutoCount. As the company is a certified Technology Solution Provider (TSP) under the government's Business Digitalisation Matching Grant initiative for SMEs, the customers are able to get a 50% matching grant of up to RM5,000 when they utilise digital applications in their business operations. This digitalisation initiative under Malaysia Budget 2020 is limited to the first 100,000 SMEs applying to digitalise their business operation. 
With this initiative, there isn't a better time to enhance your business by leveraging AutoCount Cloud Accounting's extended offerings. With a formidable cloud accounting suite at your disposal, you will be better equipped to make more informed decisions about the financial future of your business, which will help accelerate its growth.
Take the next step in cloud accounting in order to help your business at AutoCount.