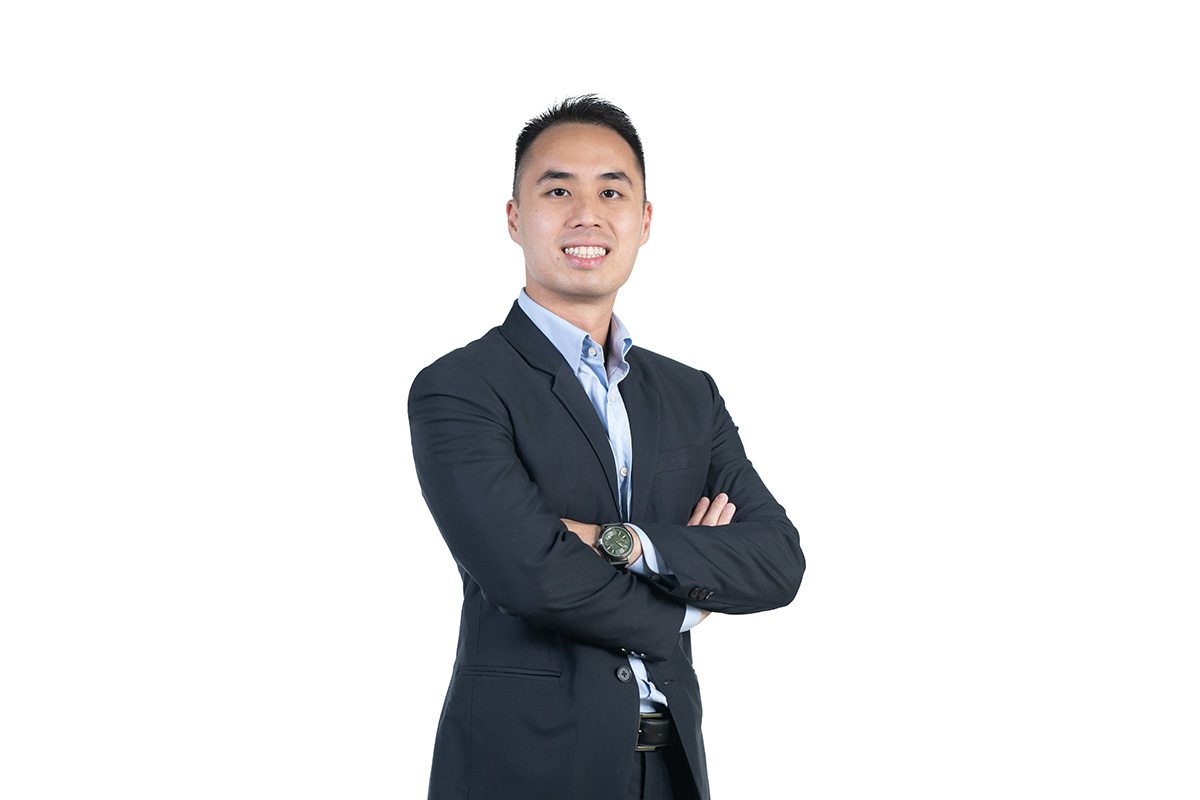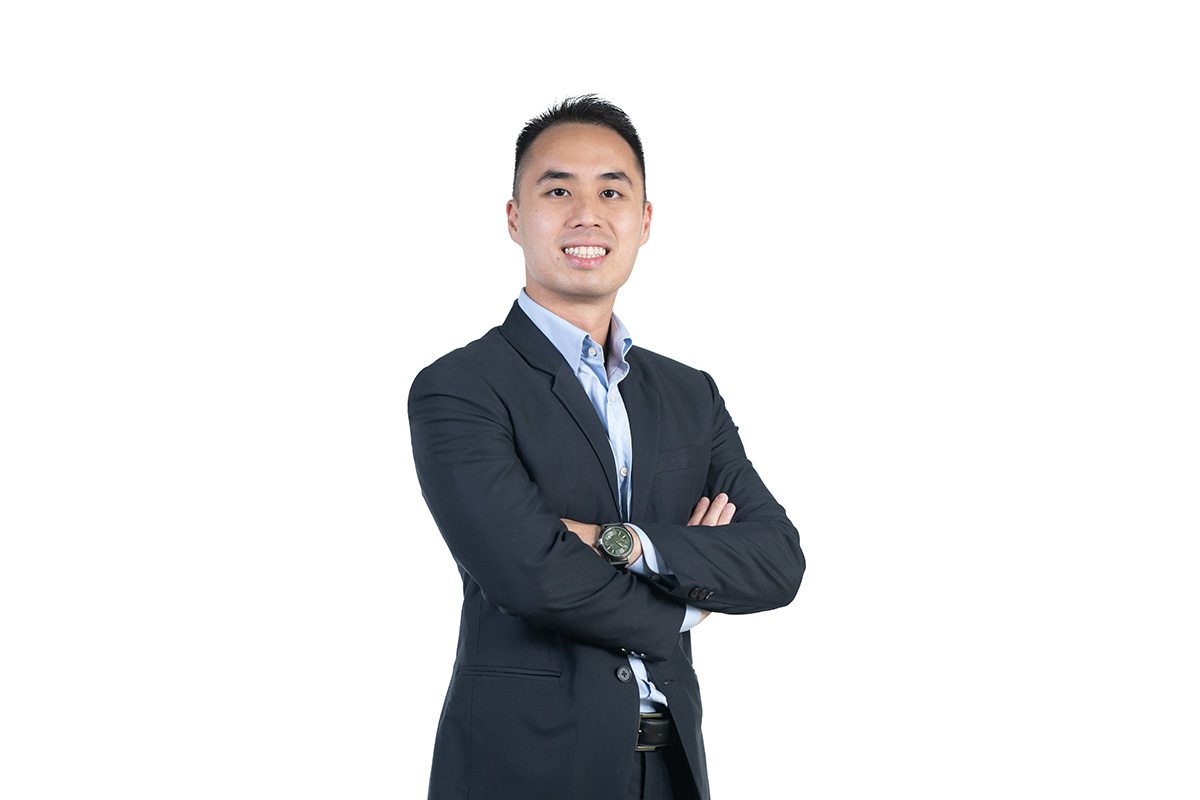 In recent years, China has become the new economic power and its impact on global economic growth has drawn investors' attention to Asia in general.
With vast potential and endless possibilities, China, being the second largest economy in the world, has become the largest trading partner for most countries.
Realising the country's potential, Eastspring Investment Bhd, one of the largest asset management companies in Malaysia, has launched the Eastspring Investments Islamic China A-Shares Fund.
According to the fund house, interest in China equities has been strong in the last three years, as shown by the growth of Eastspring Investments Dinasti Equity Fund's assets under management, which increased by 79%, despite the Covid-19 pandemic.
Eastspring Investments fund manager Lai Eu-Roy says the newly launched Islamic China A-Shares Fund offers many benefits to customers, one of which is its low correlation with the global equities market. "Institutional exposure to China A-Shares has gradually helped to stabilise the market which, in turn, will contribute to the performance stability of the Islamic China A-Shares Fund.
"The Shanghai and Shenzhen stock exchanges had nearly 4,200 listed companies in total and a combined market capitalisation of US$12.2 trillion at the end of 2020. It is now the world's second-largest stock market after the US (US$45 trillion)," says Lai.
"Furthermore, onshore A-Shares and Hong Kong-listed Chinese equities tend to focus on different sectors of the Chinese equity market, offering greater diversification for investors keen on tapping China's dynamic growth."
He adds that the fund is categorised as aggressive due to its foreign equities component and it is very suitable for investors who seek capital appreciation, have a high risk tolerance and adopt a long-term investment horizon.
"Our strongest value proposition would be Eastspring's experience and track record in managing China assets. Eastspring's team in Malaysia, which is complemented by global investment experts, has more than 12 years' experience investing in Greater China via its Eastspring Investments Dinasti Equity Fund and, today, manages a total of RM1.5 billion (as at June 30) in Chinese equities," he says.
"The company invested in China as early as 2000 when its parent company, Prudential plc, established the first Sino-British insurance joint venture."
Initial investment of RM1,000, sales charge of up to 5.5%
Investors may subscribe for the Islamic China A-Shares Fund with a minimum initial investment of RM1,000 and additional investments can be as low as RM100.
The annual management fee is up to 1.8% of the fund's net asset value (NAV), calculated and accrued daily. The sales charge is up to 5.5% of the initial offer price during the initial offer period and thereafter, of NAV per unit.
"We believe that ultimately, the strong fundamentals of the stocks that we picked will deliver returns over the long run. As such, while markets may be volatile, as investors, we need to have a longer investment horizon to see the fruits of our investments," says Lai.
"We believe that if we are able to provide consistently good returns, not only will our investors stay with us, but they will continue to invest and top up their investments. With our structured investment process and a strong and experienced investment team, we aim to ensure that our investors' money is being managed properly and sees better returns compared with the general market performance."
On top of that, Eastspring investors may monitor the performance of the fund via its online platform or app. Three months after the launch, the fund's fact sheet will be published on a monthly basis.
"We understand that other than just good performance, customers may also want to stay connected with us or be kept informed of the latest market news or information. As such, we constantly provide market information via webinars, our websites and social media," he adds.
"We have enhanced our websites and digital connectivity to allow our investors to view their investments and make transactions digitally as well."
Lai stresses that Eastspring believes its disciplined valuation and research-driven investment style may generate attractive returns for its clients over the long run. "We derive intrinsic value based on valuation, growth and cash flow analysis and we have a quality bias for companies with strong balance sheets, good earnings visibility and sound management."
"Security mispricing driven by investor greed and fear is an enduring phenomenon, which can be successfully exploited through our long-term investment approach. Value opportunities are also created by cyclical extremities in interest rate and credit markets or shifts in investor risk perception, which result in mispricing of assets relative to their fundamentals," he says.
Investing made easy with myEastspring 2.0
On the digitisation and customer experience front, Lai says Eastspring Malaysia is one of the few fund management houses in the country that has invested heavily in the development of fintech to empower its investors and enhance their experience.
To meet the evolving needs of investors in the digital age, Eastspring Malaysia introduced a suite of new enhancements to its platform in 2019 to include innovative and new digital functions and capabilities. "The new myEastspring 2.0 platform was developed with three components, catering for users across the retail, wholesale and institutional levels," he says.
Eastspring was one of the first five fund management companies to be invited to participate in the launch of the Employees Provident Fund's (EPF) digital platform in August 2019. Through this platform, investors who select Eastspring will transition seamlessly to myEastspring 2.0 to complete their investment transaction.
In July, Eastspring implemented the Do-It-Yourself function, which enables investors to conduct transactions on their own.
"The platform also takes the hassle out of providing heavy documentation that usually comes with setting up an account as everything is done online and supporting documentation can be uploaded at the convenience of the investor at anytime, anywhere," says Lai.
"The new myEastspring platform also provides the necessary tools for our unit trust consultants to monitor their sales performance and service their clients better," he adds. To date, more than 2,000 Eastspring unit trust consultants are using myEastspring 2.0.
   Disclaimer
Investors are advised to read and understand the contents of the Eastspring Investments Islamic China A-Shares Fund ("Fund") Prospectus dated 13 September 2021 ("Prospectus") and the Fund's Product Highlights Sheet ("PHS") before investing. The Prospectus and PHS are available at offices of Eastspring Investments Berhad ("Manager") or its authorised distributors and investors have the right to request for a copy of the Prospectus and PHS.
This advertisement has not been reviewed by the Securities Commission Malaysia ("SC"). The Prospectus has been registered with the SC who takes no responsibility for its contents. The registration of Prospectus with the SC does not amount to nor indicate that the SC has recommended or endorsed the product. Units will only be issued upon receipt of the application form accompanying the Prospectus. Past performance of the Manager is not an indication of the Manager's future performance. Unit prices and distributions payable, if any, may go down as well as up. Where a unit split/distribution is declared, investors are advised that following the issue of additional units/distribution, the Net Asset Value ("NAV") per unit will be reduced from pre-unit split NAV/cum-distribution NAV to post-unit split NAV/ex-distribution NAV. Where a unit split is declared, investors are advised that the value of their investment in Malaysian Ringgit will remain unchanged after the issue of the additional units.
Investments in the Fund are exposed to Islamic collective investment scheme risk, equity risk, single country risk, currency risk, counterparty risk and Shariah status reclassification risk. Investors are advised to consider these risks and other general risks as elaborated in the Prospectus, as well as the fees, charges and expenses involved before investing. Investors may also wish to seek advice from a professional adviser before making a commitment to invest in units of any of our funds.
Eastspring Investments companies (excluding JV companies) are ultimately wholly-owned/indirect subsidiaries of Prudential plc of the United Kingdom. Eastspring Investments companies (including JV companies) and Prudential plc are not affiliated in any manner with Prudential Financial, Inc., a company whose principal place of business is in the United States of America or with the Prudential Assurance Company, a subsidiary of M&G plc (a company incorporated in the United Kingdom).