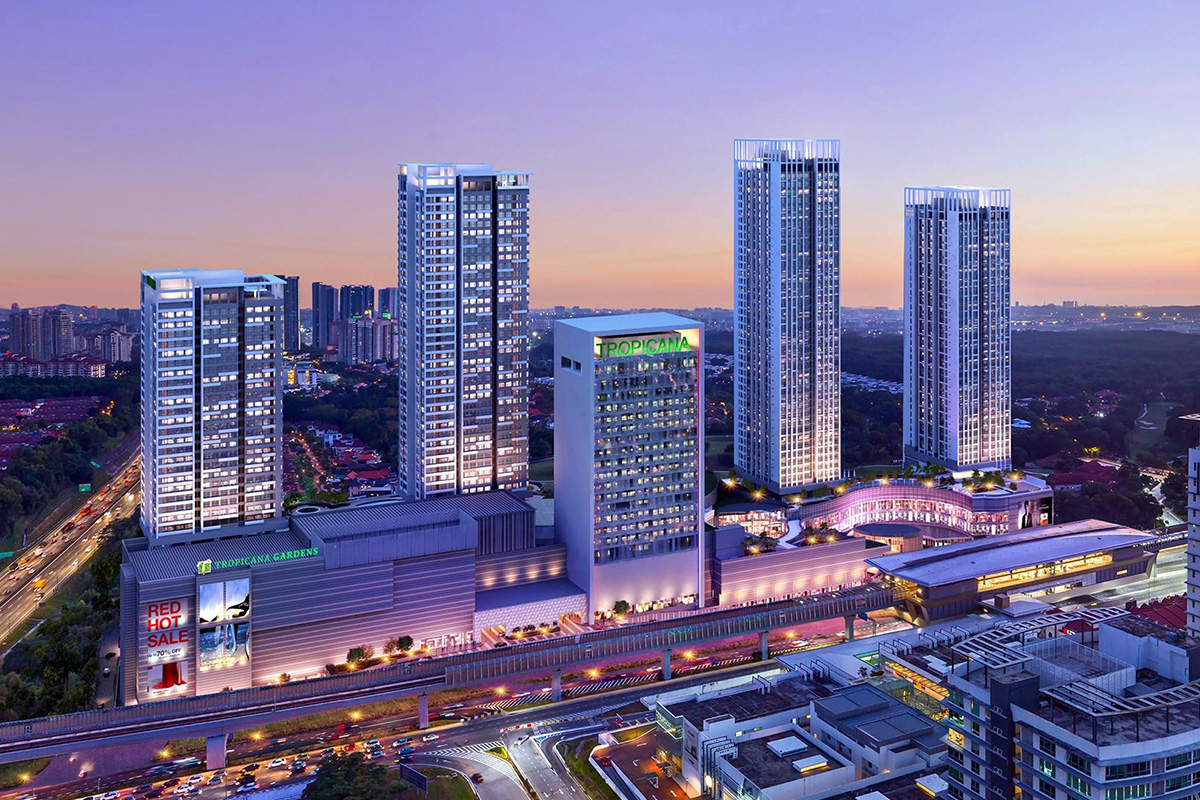 Tropicana Celebrates 25 Years of Successful Partnerships
In a strategic move to push forward and expand its foothold across Malaysia, property developer Tropicana Corporation Berhad ("Tropicana") is ready to welcome and take on more joint venture projects. Established in 1979, Tropicana has become a household name that is synonymous with community builders and value investments. In 1992, Tropicana introduced the first resort-themed development and since then, it has completed many successful projects across Malaysia and unlocked more than 1,500 acres of landbank. Guided by its successful record, Tropicana was also privileged to partner with 11 reputable corporations over 25 years.
Tan Sri Dato' Tan Chee Sing, Founder and Group Executive Vice Chairman of Tropicana spoke of his confidence in his team's capability and shared his timely vision to drive the Group forward.
"For 25 years, we have witnessed and celebrated many milestones and achievements with our valued partners. Together, we have successfully developed luxurious residences, commercial lots, mixed townships, shopping mall, five-star hotels, and international schools. We are humbled and very grateful for their confidence, trust, and support in us. Backed by my capable management team and committed workforce, I believe we are ready to take a big step forward and welcome more partners to join our Smart Partnership Programme" he enthused.
"We are also the proud owner of over 2,100 acres of strategic landbank worth over RM77 billion GDV across Malaysia, namely in Klang Valley, Genting Highlands, Langkawi, and Johor. To boost our business resilience and scale up our expansion plan, we invite landowners to join us, leverage on our expertise, and unlock their landbank or we welcome corporations to partner with us to jointly develop our strategic landbank" he concluded.
Tropicana Smart Partnership Programme began in 1996 when Tropicana entered into a strategic partnership with Perbadanan Kemajuan Negeri Selangor ("PKNS") to develop a 405- acre township at Tropicana Indah Resort Homes. In 2010, the Group partnered with Iskandar Waterfront Sdn Bhd to build a 37-acre mixed development known as Tropicana Danga Bay, Johor. After celebrating many successful projects, Tropicana was then invited to form alliances with many reputable local and international corporations such as Ivory Properties Group, Marriott International, HK-listed Agile Property Holdings Ltd, GEMS Education, MBI Incorporated, Tenby Schools, and Temokin Development Sdn Bhd. To date, the Group has joined forces with 11 corporations, completed over 45 successful joint venture projects ranging from integrated mixed developments, townships, luxurious residences, international schools, shopping mall, and world-class hotels with a total GDV of over RM13 billion over the course of 25 years.
Quote from Iskandar Waterfront Sdn Bhd on Tropicana Danga Cove, Johor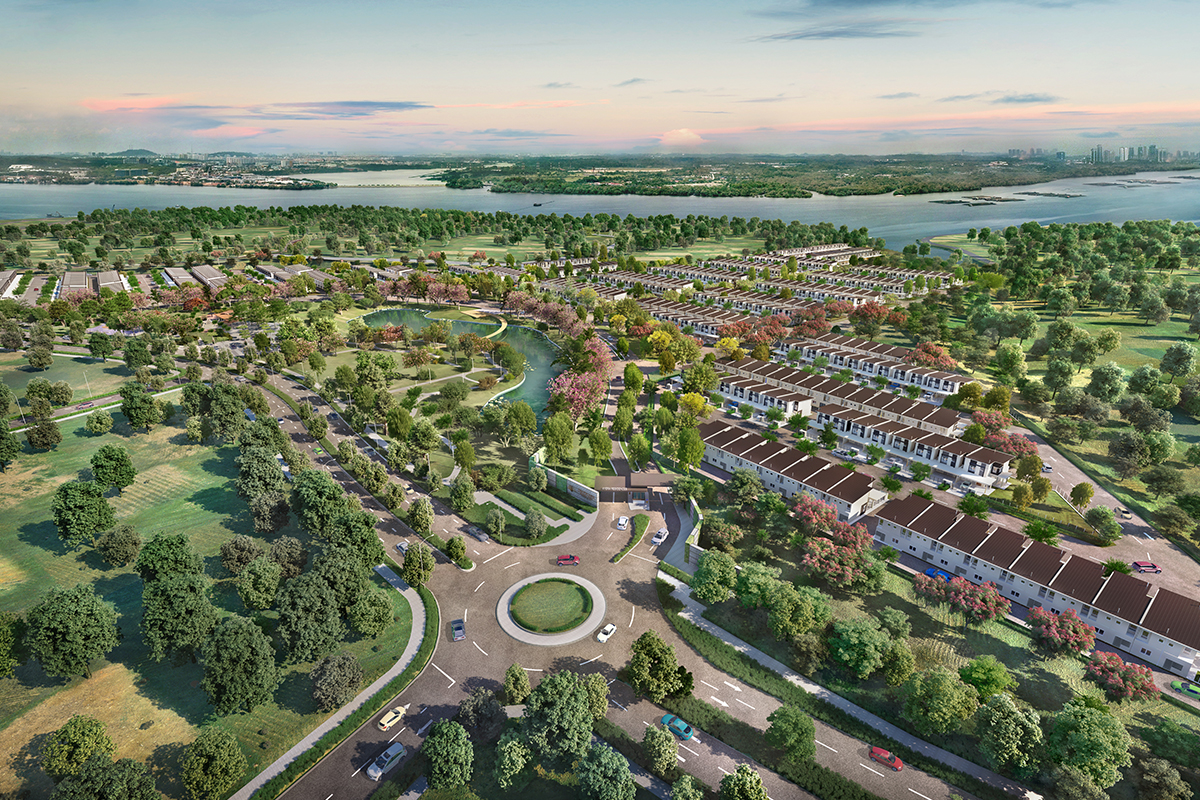 Tropicana Danga Cove freehold integrated development stretches over 227 acres offering commercial shop offices and low-rise landed residential properties. Most of the units were sold recording over 95% take-up. With such promising take-up, we are confident this township will be the next vibrant hub of Johor.
Quote from PKNS on Tropicana Gardens, Tropicana Indah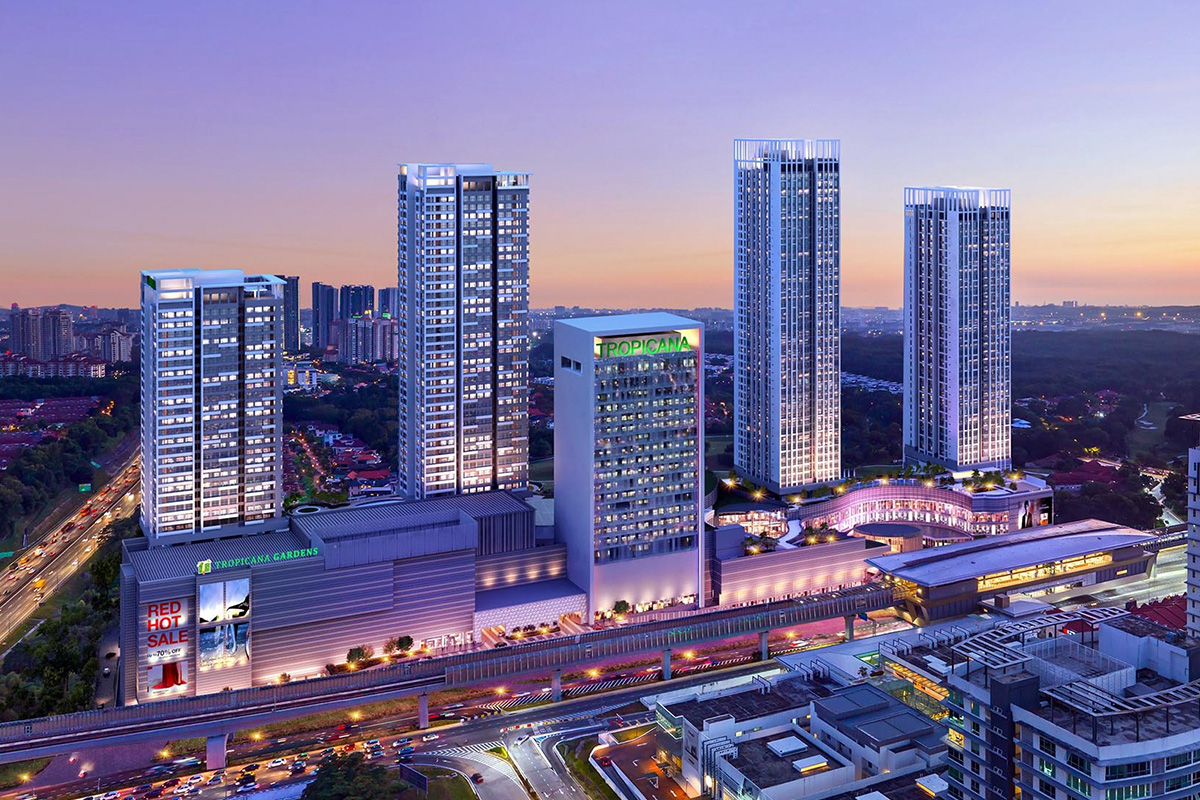 Puan Hajah Siti Zubaidah binti Haji Abd Jabar (S.M.S, P.P.T), CEO
Tropicana Gardens is truly a remarkable project and we have confidence in our partnership with Tropicana. The launch of its first residential block, Arnica Residences was sold out in two days! The rest of the 3 residential towers followed suit and sold out, too. Tropicana Gardens Mall, the largest neighbourhood mall in its region has achieved 68% take-up with 50% of tenants open for trade as of today.
Quote from W Kuala Lumpur Hotel, KLCC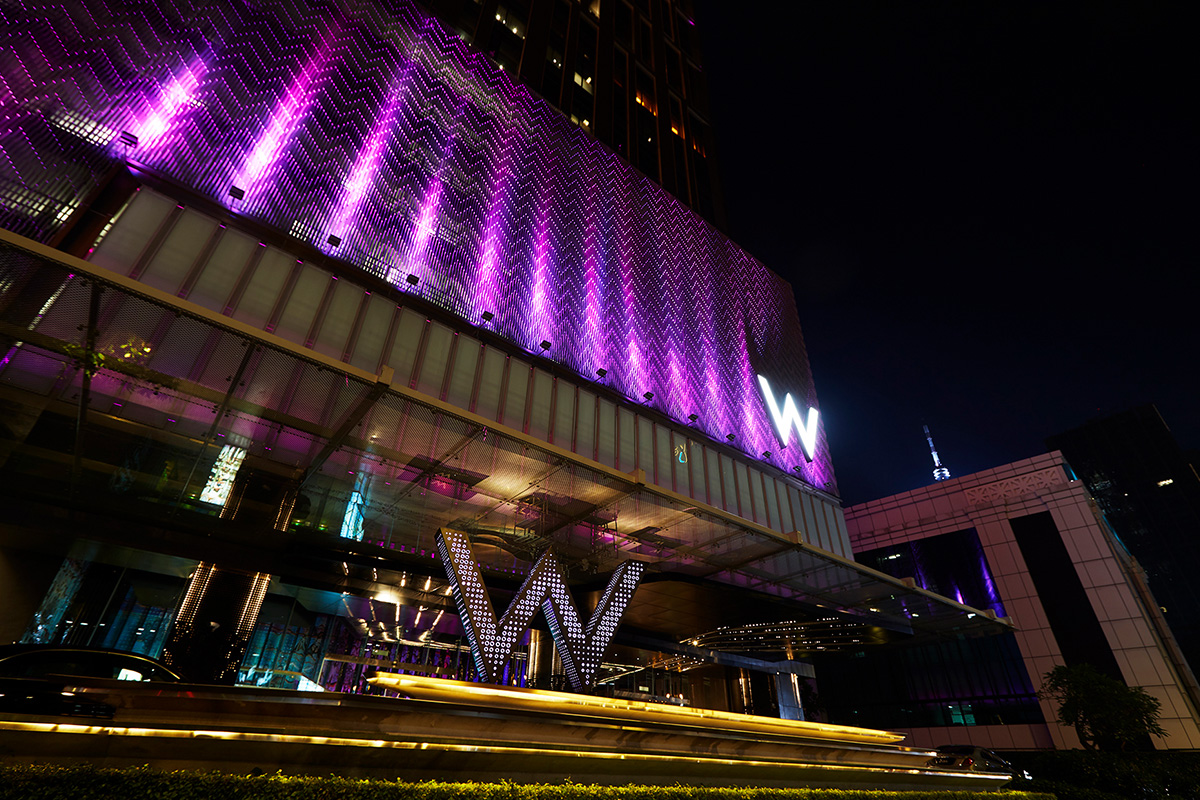 Christian Metzner, General Manager
W Kuala Lumpur first opened its doors in 2018. This marked the iconic brand's first-ever hotel in Malaysia and the first 5-star hotel developed by the Tropicana Group. This bold and innovative hotel has since become the choice location for local and international events alike. W Kuala Lumpur is also famous for its WET(R) Deck pool bar with breathtaking views of the Petronas Twin Towers as its stunning backdrop, lavish Retox Sunday Brunches, and legendary Cantonese dim sums. Like W, Tropicana has a passion for embracing what's new and next while still maintaining its cultural roots - a natural fit for a successful partnership.
Quote from Temokin Development Sdn Bhd on Tropicana Miyu, Petaling Jaya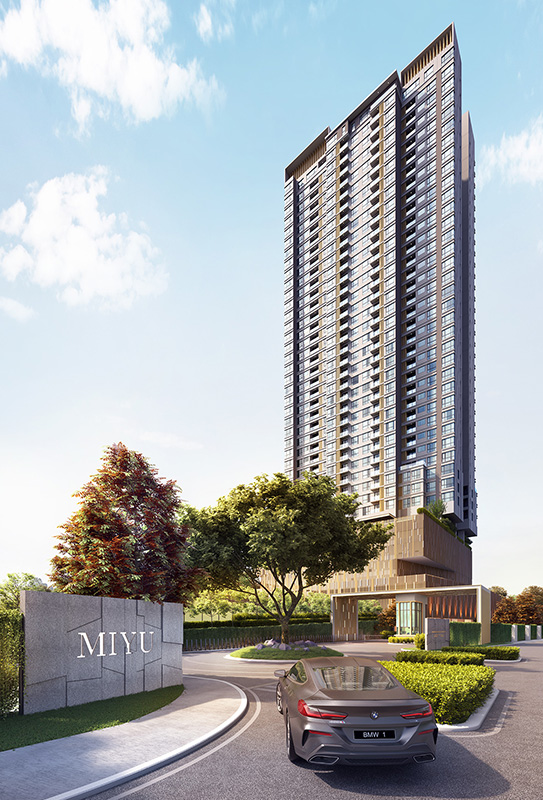 Jeremiah Tan Chien Yih, Director
When Tropicana Miyu was launched in September 2020, amidst the challenging market environment, we were very encouraged by the response and to-date it has recorded over 95% take-up. The Tropicana and Temokin brand name plus its ability to launch the right product at the right location is a testament to the strength of its joint venture partnership complemented by the wealth of expertise in the industry.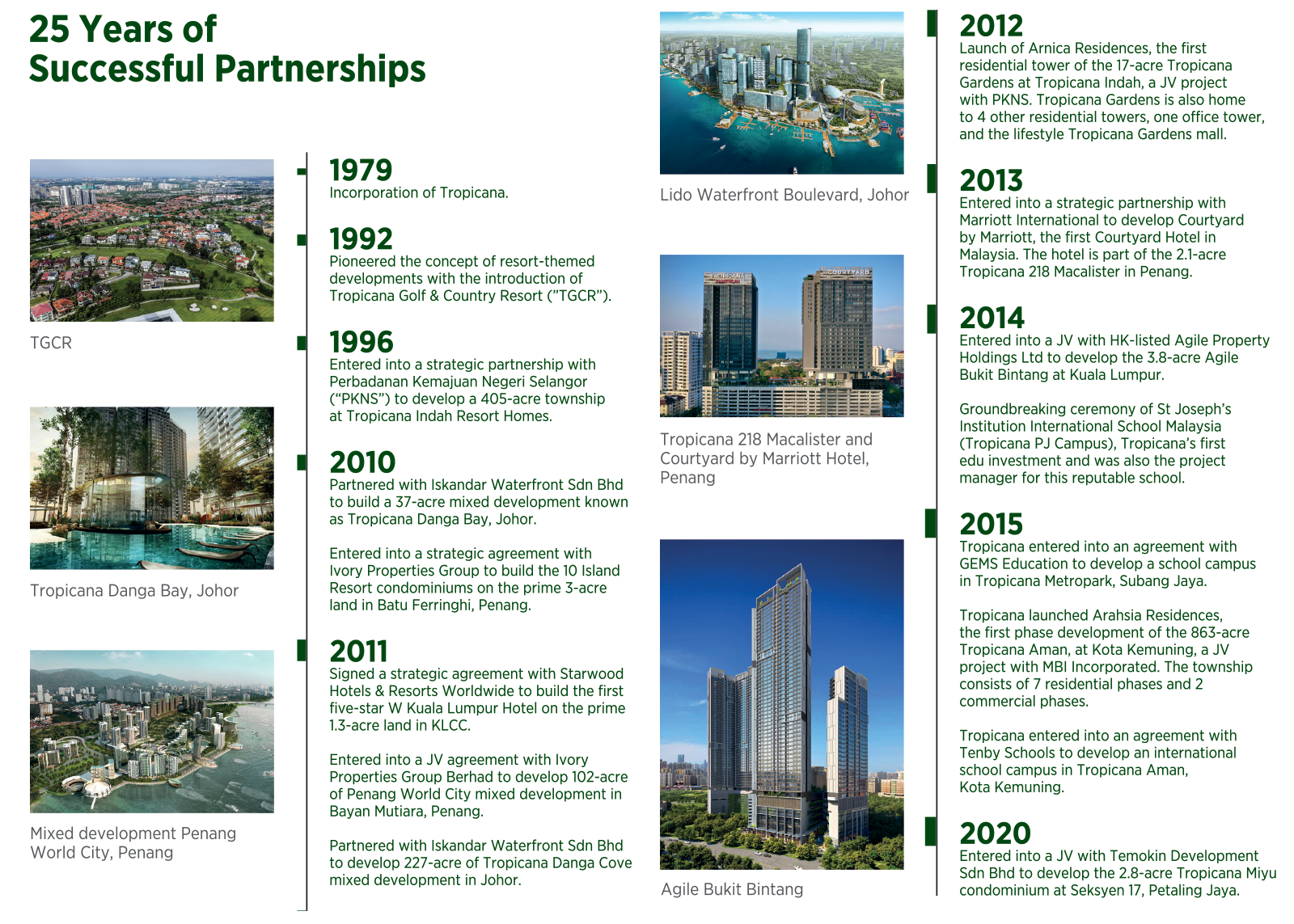 Landowners who are keen to unlock their landbank or partner with us to develop ours are warmly invited to call us at 016 299 2114 or write to us at [email protected] or submit your info on https://www.tropicanacorp.com.my/collaboration.