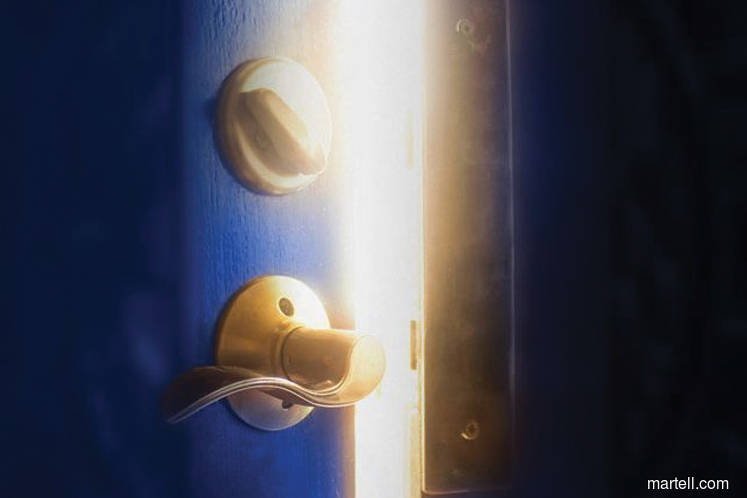 Martell Malaysia is taking the cognac experience into uncharted waters with a Be Curious pop-up event called Martell H.O.M.E., short for House of Martell Entertainment. Set in the lush greenery of Bukit Kiara Equestrian & Country Resort, Martell H.O.M.E. will be open to welcome curious explorers from Nov 6 to 11.
From floor to ceiling, entrance to exit, the pop-up will be packed with puzzles, secret rooms, and optical illusions that challenge guests to look beyond appearances and explore Martell cognac with a "Be Curious" twist. Consumers bold enough to discover unexpected pleasures can visit Martell H.O.M.E. for mentoring and walk-in sessions, as well as exclusive dinners over the course of six days.
"Our Martell H.O.M.E. was designed to give our guests a real and meaningful experience of what Martell is really about," shares Martell brand ambassador Pierre Boyer. "It's about shared moments of convivialité, of course, but also about challenging the expected and about looking beyond appearances to discover true pleasure. For the first time in history, guests will have the opportunity to wander in a universe entirely designed by Martell, a brand that deeply believes in the power of curiosity. So be curious and expect some surprises!"
For those seeking to broaden their appreciation for cognac, turn up for Be Curious mentoring workshops that Boyer will be hosting. Early bird participants will enjoy a special rate for hands-on introduction to Martell's rich history and craft. Different time slots for this unusual interactive event will be available — 3pm to 5pm on Nov 7 and 8, and 5pm to 7pm on Nov 11.
"Not only guests will be able to discover Martell's heritage through a new angle, through the role that Martell played in the cocktail history, but they will also be active, they will be trained by famous mixologists on how to make some classic Martell cocktails, stand on the other side of the bar and create Martell's history," Boyer adds. "Once again it's about curiosity, about daring to try new, unexpected things and see how the delicious drinks we will craft will thank us!"
Guests who simply wish to explore the secret delights housed within the Martell H.O.M.E. pop-up can attend during the same hours as the workshops. Limited-time offers on Martell cognac and bottle engraving services will be available to visitors, and a free Martell cocktail will be given to those who come with a friend.
Gastronomers with a curious palate can whet their appetite at a Be Curious dinner on Nov 8 from 7pm to 11pm by locally-acclaimed Nathalie Arbefeuille from Nathalie Gourmet Studio. Featuring a menu carefully crafted for pairings with Martell cognac, early bird guests will enjoy an additional treat of a special price.
Arbefeuille is no stranger to the local F&B scene as she has been serving discerning local gourmets for a number of years now, giving her unique insights into what the local palate tends to prefer. Incidentally, Arbefeuille is also from the Cognac region in France and is exquisitely familiar with the vineyards of the region. Its culinary specialties are part of her own heritage as a chef.
"Pairing food with Cognac offers multiple and delicate combinations of culinary experiences through colours, perfumes and intense flavours. Playing with optical illusion like 'what you see is not what you think it is' is also a concept that I love offering to connoisseurs. Finally, though Cognac tends to be a masculine liquor, I want the menu to be more feminine in order to balance the pairing," she shares.
For the lucky few, Martell Malaysia is giving away free invites to a Be Curious mentoring session on Nov 11 at 2pm to 4.30pm. Invites can be won by following Martell Malaysia's Facebook page and joining a simple online contest that challenges participants to see past the obvious. H.O.M.E will wrap up with a Martell NCF party that promises to light up the night — a grand finale that will feature their crew of brand ambassadors and influencers hosting a party with cocktails on the house. The party is invite-only but limited passes can be won via a Martell NCF contest. Stay tuned and curious for more updates by following Martell Malaysia's Facebook page.
As the first Martell H.O.M.E. event in the country, Martell Malaysia hopes it will further encourage the appreciation and discovery of cognac through unexpected experiences and the spirit of curiosity.
For more details or bookings, visit https://www.martell.com/en-my/martell-home