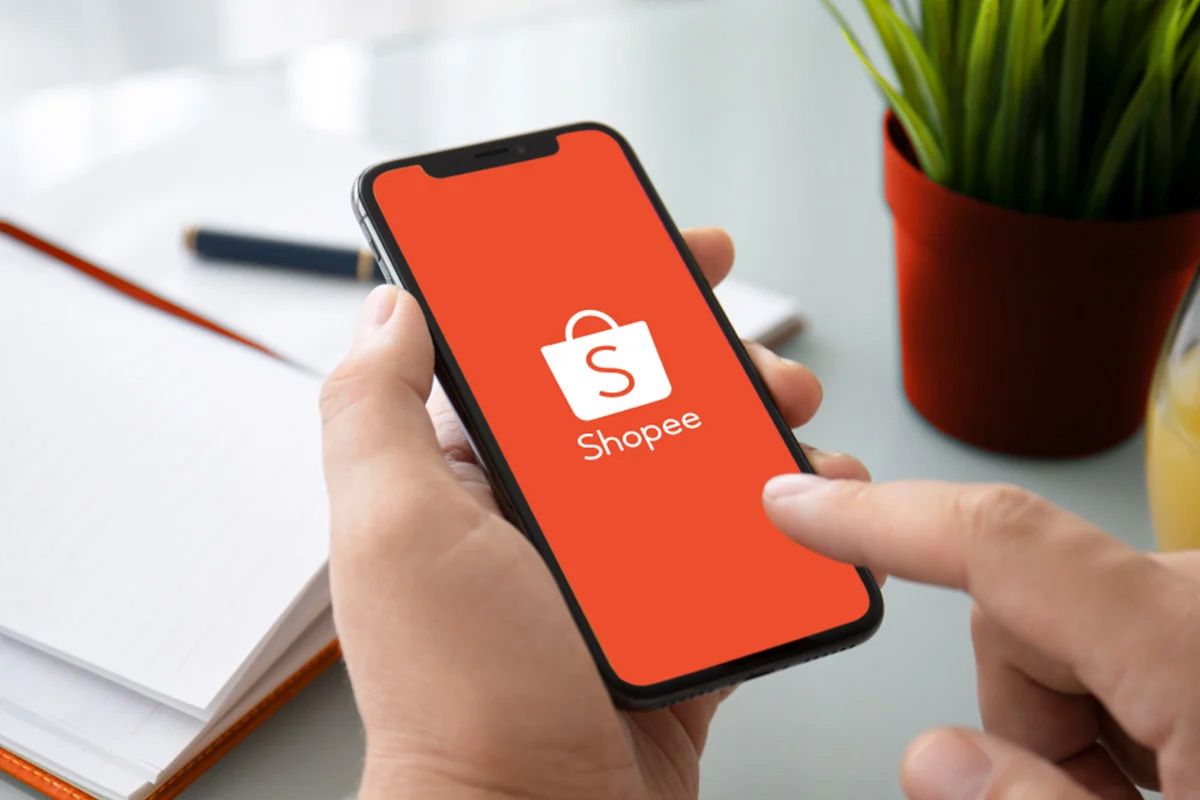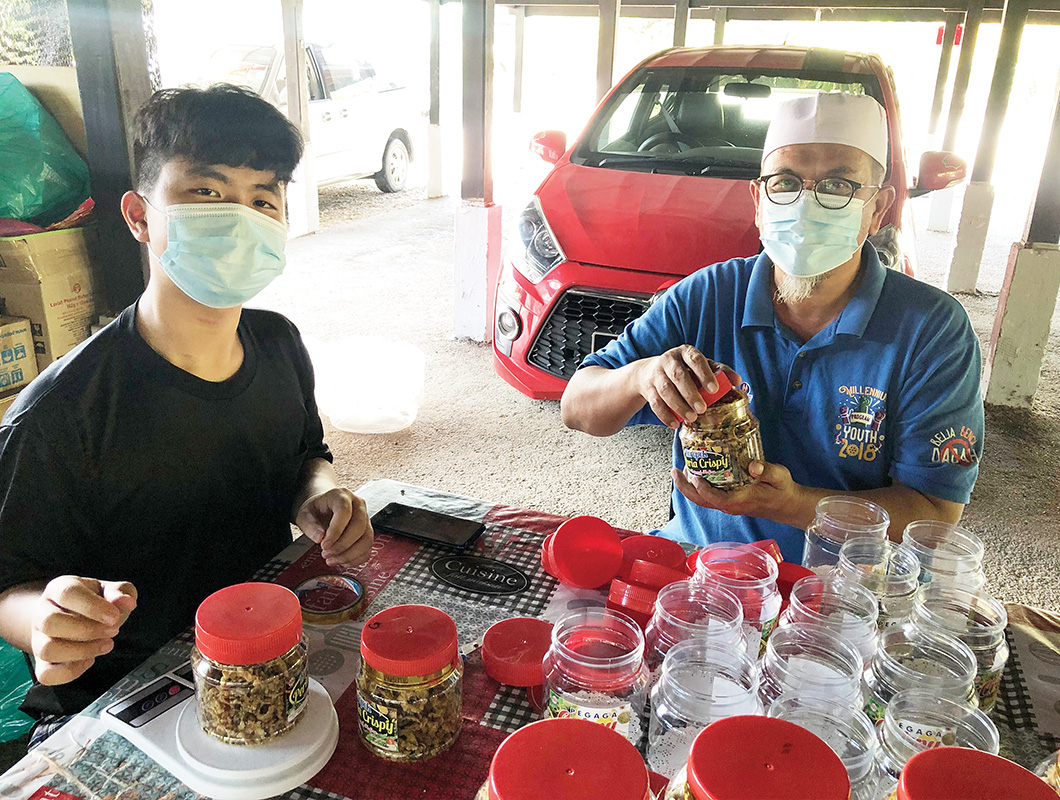 Ghazali (right): This doesn't feel like work to me. My intentions were to just earn some extra money and help my local community.
As the Covid-19 pandemic raged through the country last year, many business owners found themselves facing uncertain futures. But even as physical storefronts closed and shoppers stayed home, more than a few forward-thinking entrepreneurs shifted some or all of their business online. As a result, what might have become a catastrophe for many businesses turned out to be an opportunity waiting to be discovered.
Here are two e-commerce merchants — one who saved the family business and one who created invaluable lifelines for local farmers — who have struck it big over the last 1½ years.
From Seremban to Southeast Asia
In many ways, Ooi Zhi Wei and his family's journey is the quintessential story of multigenerational success. Coming from a salt-of-the-earth upbringing, he is now a successful e-commerce business owner with big ambitions.
But there is no such thing as a "self-made man". Ooi, the founder of the very successful Shopee online store that bears his namesake, attributes his success to the incredible efforts of his parents.
"We moved to KL from Seremban over 20 years ago, where my parents were small traders selling a Chinese herbal soup preparation at the local morning market. Eight years later, they opened their first store in Ampang and, thanks to their hard work, the business grew."
Naturally, the doting parents had high hopes for their son, and Ooi eventually qualified to study for the ACCA in 2014. Ooi's parents realised a major milestone by sending their son overseas to study. He came home in 2018, armed with accounting qualifications and big dreams. "My parents' business was doing really well, but I felt it could be doing better with an online presence. We had a physical store, and that naturally meant we're limited to walk-ins from within a roughly 5km radius of the store.
"Further, as a Chinese medicinal store in Malaysia, our customer profile tends to be limited to the Chinese. I felt we could optimise some of the resources and bring the store to a new audience."
Upon consulting with them, mum and dad agreed to let him sell some of the products on Shopee. That had the effect of giving their products a broader appeal. "I initially only sold simple dried foods, but recently, I began diversifying into more exotic dried products such as apricots, dates and raisins," Ooi adds.
Things were going well. Until the pandemic went viral, so to speak.
"We didn't have any experience dealing with closures for a prolonged period. So, we tried to figure out what to do next." The family business was shuttered for the first time in decades. It was a distressing experience, but Ooi and his parents refused to give in to despair.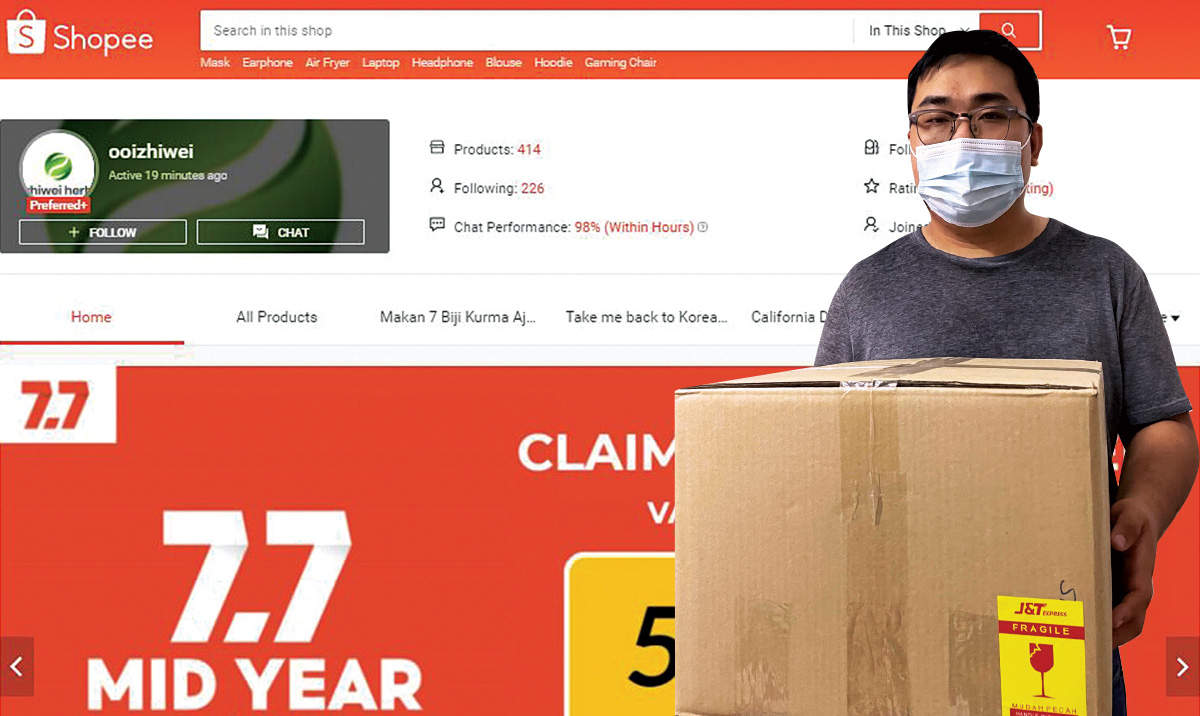 Ooi: As a Chinese medicinal store in Malaysia, our customer profile tends to be limited to the Chinese. I felt we could optimise some of the resources and bring the store to a new audience.
As it happened, the pandemic caused a near unprecedented spike in demand for health-related products and supplements. Unsurprisingly, when Ooi's family business reopened after the first lockdown last year, sales tripled.
But that brought another set of problems. They literally could not keep up with demand. The problem was further compounded by bottlenecks from their suppliers in China. As problems went, Ooi had it better than many and pretty soon, he began sourcing for additional suppliers outside of China.
As the world acclimatised to socially-distanced economy activity, so too did the supply chains that Ooi relied on.
"At this point, my biggest challenge was getting customers to know me. Even without much of an initial online presence, I still cleared RM12,000 in the first month of e-commerce sales.
"But once I learnt about and optimised the algorithms, I was blessed to be able to spend about RM50,000 per year on ads, and generated 40 times return in sales at the other end. To be fair, I explored advertising on other e-commerce platforms, but I've found that Shopee yields me anywhere from 3 times to 10 times better sales."
And so, the young man from Seremban, brought up with the same grit and integrity that got his parents their first store all those years ago, is now looking to take the business regionally, via e-commerce. "I am exploring Indonesia because of the sheer population size. My store in Indonesia was also set up on Shopee instead of Tokopedia, simply because it feels familiar."
Where his parents grew the business to become one of the biggest suppliers of Chinese medicinal herbs in Seremban, their son now hopes to take the business into Southeast Asia, the world's most dynamic and exciting consumer region.
Retired teacher supports farmers amid pandemic
Early last year, teacher Mohd Ghazali Haji Anuar was looking forward to retiring. The 56-year-old had more than earned it.
But Ghazali and his wife were not ones to put down their tools and ride off into the sunset. Instead, they created an e-commerce store on Shopee — known as Baiworld Kitchen — thinking that they would sell a variety of homemade bits and bites while supporting their local farmers.
"We source only fresh, local ingredients straight from the farmers in Sabak Bernam. All our products are developed based on what we are able to source from neighbouring village farmers," says Ghazali.
He and his wife began the venture at the start of the first Movement Control Order (MCO) in March last year. In some ways, the sudden lockdown gave Ghazali valuable time to think about his life.
"My children were growing up, and there would be additional expenses for their tertiary education. I also realised just how much the farmers in my kampung were suffering. If possible, I wanted to try something that could cater to my children's needs, as well as support our local farmers."
From crispy centella asiatica (gotu kola) leaves and deep-fried bitter gourd to fiery sambal pecal, the duo sourced ingredients, prepared and cooked their products and then marketed their products online.
Recently, the couple began hitting RM30,000 in monthly revenue consistently. Today, they process roughly 60kg worth of raw ingredients in their home kitchen. With more than 60 products for sale, business has grown far beyond the two of them and recently Ghazali took on two full-time employees.
In just 1½ years, he was able to start an e-commerce business with no prior experience by simply following various awareness and education campaigns that Shopee University had been running. He is now listed as a "Preferred Seller", which he says is a big help with online legitimacy.
"This doesn't feel like work to me. My intentions were to just earn some extra money and help my local community. Having said that, my business has grown so much. Where previously we used to sell less than 20 products a day, we are now fulfilling orders for up to 60 different products a day."
Delivering daily essentials amid lockdowns
As Malaysians grapple with the latest nationwide Movement Control Order (MCO), it has become more critical than ever for people to be able to stock up on daily essentials without putting themselves and their loved ones at risk.
Previously, e-commerce businesses were largely seen as great ways to purchase discretionary goods, but that dynamic has quickly flipped. Today, more Malaysians rely on the e-commerce supply chain for their daily essentials, according to Shopee Malaysia senior manager for business development Zed Li.
In the early stages of the pandemic last year, shoppers were looking to e-commerce channels for their daily essentials — baby formula, breakfast cereal, instant noodles, cooking oil, detergent and fresh produce.
"But as we moved into the latter stages of the MCO, we noted a demand for personal care items such as toothpaste, shampoo, body wash, facial cleansers as well as sanitary pads and facial masks," Li adds.
Curiously, Li noted an exponential leap in demand for instant food and baking supplies. "Brands and sellers offering these products recorded 60 times their usual orders over the same period from 2019."
Meanwhile, other demands were decidedly more predictable, with Shopee seeing a fourfold surge in demand for products and services that catered to home-based learning, as well as work-from-home-related consumer electronics.
In many ways, over the last year, the Malaysian consumer retail market has become increasingly reliant on e-commerce channels.
In all of this, the company rolled out multiple public-private partnerships that helped digitise some 200,000 local micro, small, and medium-sized enterprises. "Through these PPPs, we were able to generate about RM1 billion in sales for local sellers," Li says.
But what will happen when the economy reopens, and people are finally able to resume their pre-pandemic lives? Li is banking on e-commerce continuing to make great strides in this part of the world.
With regional e-commerce activity still very much in its infancy, there are major opportunities for growth in the ecosystem, he says. The ongoing online-to-offline dynamic through its Deals Near Me feature will add yet another invaluable tailwind to the ecosystem.
"We see the boundaries blurring between online and offline, as businesses begin merging these two sides of their businesses as part of the new normal. Therefore, we don't consider this (e-commerce explosion over the last year) as a one-off, but rather, an acceleration of a long-term trend. Having said that, we believe there is still a lot of work to be done (to facilitate e-commerce penetration in the economy).
"For our part, we'll continue to innovate and ensure that our platform continuously serves the needs of our users."