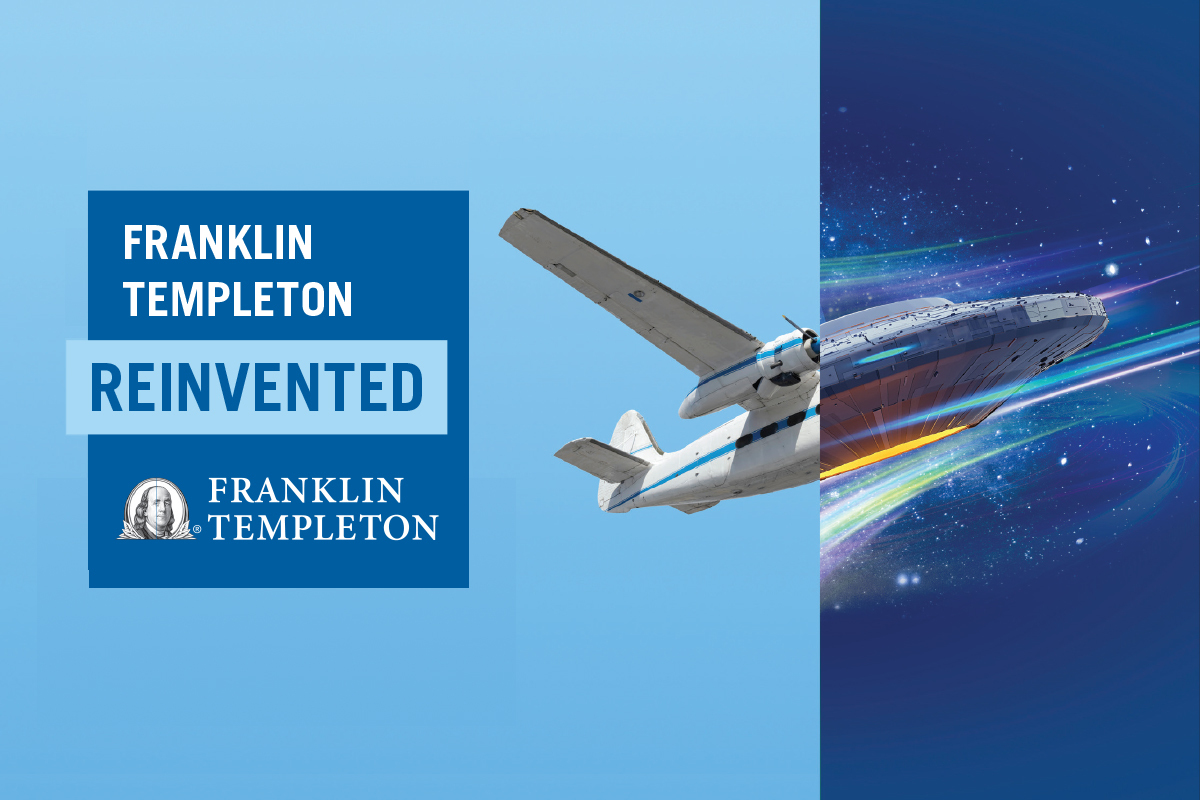 Franklin Templeton (FT), one of the world's largest independent asset managers with more than US$1.5 trillion worth of assets under management¹, is set to offer Asian investors an expanded suite of investment solutions and capabilities across both public and private markets.
In July, the firm celebrated its one-year anniversary of the landmark acquisition of Legg Mason Global Asset Management. The union of these two storied asset managers brings new investment capabilities and more specialisations, backed by Franklin Templeton's familiar global strength.
Tariq Ahmad, FT's head of Asia Distribution, says the firm has grown exponentially over the years, through strategic acquisitions of several asset management firms that specialise in traditional and alternative asset classes. Combining these capabilities provides FT with an edge to serve the diverse needs of Asian investors and help them achieve their desired returns. Asia continues to be a key focus for the firm as it expands its client footprint and deepen its presence in the region.
He says the firm has strong expertise in covering traditional asset classes such as equities and bonds, and alternative asset classes including private equity, private debt, real estate and hedge funds.
"We have fund managers who specialise in various asset classes on our platform, and we want to provide investors with the access to it," says Tariq.
With low interest rates and rich valuations across various asset classes, it is increasingly important for investment managers to think of cutting-edge solutions that generate income and deliver returns from a broad range of asset classes, both traditional and non-traditional, across global markets. Thinking through a multi-asset lens allows the firm to be innovative in identifying new investment opportunities and diversify risks.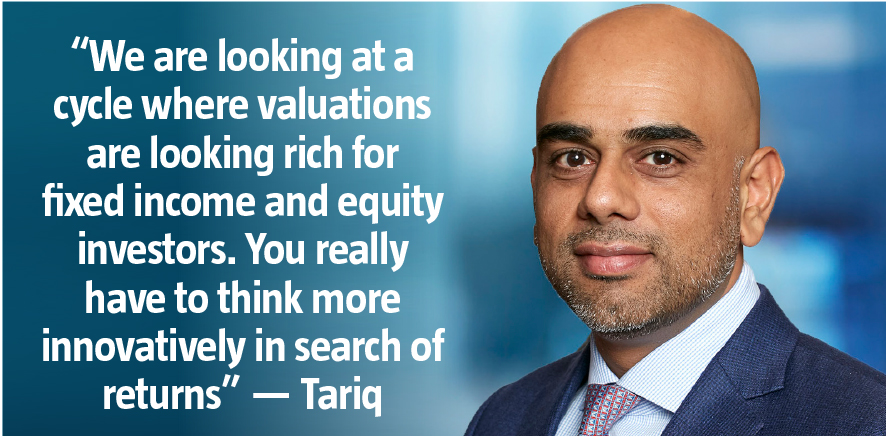 Tariq Ahmad, Head of Asia Distribution – Franklin Templeton
"We are looking at a cycle where valuations are looking rich for fixed income and equity investors. You really have to think more innovatively in search of returns," says Tariq.
Increasingly, investment solutions have to be tailored to meet the specific needs and objectives of investors. For such bespoke solutions, FT's broad array of specialist investment managers can bring to bear their expertise on crucial subjects and work directly with clients to customise solutions that meet their specific investment objectives.
"Our clients might want a 10% return with a risk profile of 5-7%, for instance, and the team would look through various products and asset classes to come up with solutions for the clients."
"We are increasingly having this kind of conversation with investors, which gives us a unique edge in the market-place," he says.
Looking ahead, FT is focused on strengthening their position as a leading provider of all-weather investment solutions that aims to generate consistent returns through various market cycles. "It aims to deliver steady returns and provides income and downside protection. I believe investors appreciate such a product," adds Tariq.
Increasing demand for technology, healthcare and ESG investments
Tariq, who has worked with investors in Asia-Pacific, the Middle East and Europe, is aware that retail investors in Asia are increasingly looking out for income and thematic products including those focusing on the technology and healthcare sector.
Demand for environmental, social and governance (ESG) investing is also on the rise in the region. "ESG is absolutely picking up. We are having multiple conversations about ESG with institutional and retail clients. It is going to be the biggest theme in Asia moving forward," says Tariq.
Technology is another keyword that is close to the heart of FT as one of the global asset management industry leaders. The firm is aware that its digital adoption has to keep up its product innovation to reach out to its clients more efficiently and with a better user experience.
FT partnered with fintech players in the region including Quantifeed and Coherent and tied up with SC Ventures, the innovation and ventures arm of Standard Chartered, to launch a bank-agnostic digital financial planning platform called Autumn in Singapore, which will be rolled out progressively in other markets in Asia.
In addition, the firm has made strategic investments in promising fintech start-ups in the region and established a FinTech Development Center in India.
Such strategic partnerships and continued investments in technology to develop FT's investment management data science and digital capabilities will keep the company at the forefront of the digital wealth management space.
Customised and comprehensive solutions for the local investors
On the local front, FT is looking forward to offering new solutions in Malaysia by leveraging the FT's expanded array of specialist investment managers following the acquisition of Legg Mason.
"We're bringing clients the best of both worlds, offering the best of boutique-style investment management backed by our global strength. The acquisition expanded FT's array of specialist investment managers who have long histories and niche expertise in producing returns through less conventional asset classes such as real estate and private credit," says Avinash Satwalekar, Country Head and CEO of Franklin Templeton Malaysia.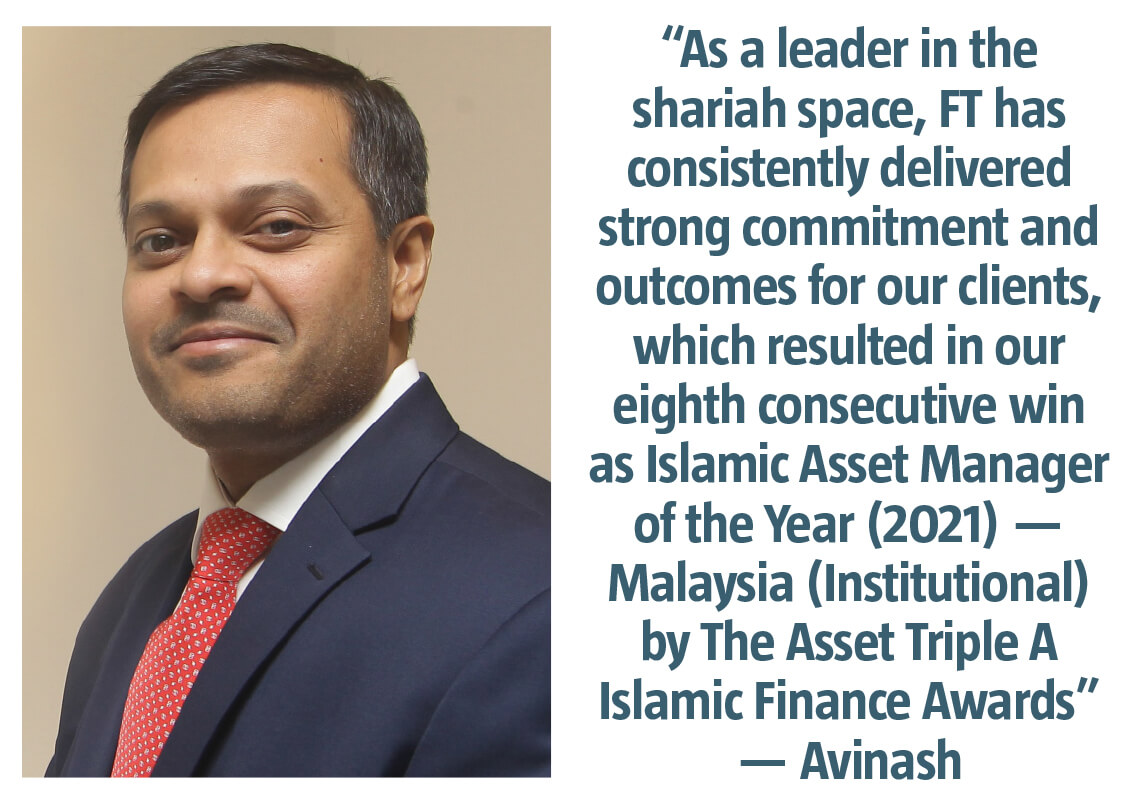 Avinash Satwalekar, Country Head and CEO of Franklin Templeton Malaysia
Avinash is also looking forward to providing advanced shariah investment solutions to investors, as there is an increase in demand for shariah-compliant assets, which has led to renewed interest in product innovation.
"As a leader in the shariah space, FT has consistently delivered strong commitment and outcomes for our clients, which resulted in our eighth consecutive win as Islamic Asset Manager of the Year (2021) — Malaysia (Institutional) by The Asset Triple A Islamic Finance Awards," he says.
Exciting investment opportunities in the horizon
Avinash shared that there have been investment opportunities created and accelerated by the pandemic. The adoption of digital technologies has been sped up by several years — with greater investment and prioritisation of technology in all aspects of human lives and many of these changes are irreversible.
Looking ahead, Avinash sees investment opportunities emerging within the biotechnology sector on the back of the Covid-19 pandemic. Three areas in the industry — gene therapy and gene editing, immuno-oncology and precisions oncology — could be interesting for investors to look at.
"The rapid advancement in biotechnology is very exciting and is an attractive sector for the long term. We expect these three categories to transform the standard of care for many difficult-to-treat diseases," he says.
Investors interested in the biotechnology sector can explore the Biotechnology Discovery strategy, which is managed by FT and made available locally through Principal Asset Management.

---
1. Source: Franklin Templeton, as of 30 June 2021
To find out more, Click HERE to explore the next frontier of investments.
Important Information
This material is intended to be of general interest only and should not be construed as individual investment advice or a recommendation or solicitation to buy, sell or hold any security or to adopt any investment strategy. It was prepared without regard to the specific objectives, financial situation or needs of any particular person who may receive it and does not constitute legal or tax advice.
All investments decisions and investment strategies involve risks, including possible loss of principal, and may not achieve the desired results. Prior results do not guarantee a similar future outcome. There is no assurance that employment of any of the strategies will result in the objectives or intended targets being achieved. This is a general depiction of the investment team's methodology and may not reflect the exact investment process for any particular strategy. Any views expressed are the views of the fund manager and do not constitute investment advice and the comments, opinions and analyses are rendered as at publication date and may change without notice. The information provided in this material is not intended as a complete analysis of every material fact regarding any country, region or market.
Performance may also be affected by currency fluctuations. Reduced liquidity may have a negative impact on the price of the assets. Currency fluctuations may affect the value of overseas investments. Where a strategy invests in emerging markets, the risks can be greater than in developed markets. Where a strategy invests in derivative instruments, this entails specific risks that may increase the risk profile of the strategy. Where a strategy invests in a specific sector or geographical area, the returns may be more volatile than a more diversified strategy.
Any research and analysis contained in this material has been procured by Franklin Templeton for its own purposes and may be acted upon in that connection and, as such, is provided to you incidentally. Data from third party sources may have been used in the preparation of this material and Franklin Templeton has not independently verified, validated, or audited such data.
Franklin Templeton accepts no liability whatsoever for any direct or indirect consequential loss arising from the use of any information, opinion or estimate herein and reliance upon the comments opinions and analyses in the material is at the sole discretion of the user. Among others, the investors should consider the fees and charges involved. The value of investments and the income from them can go down as well as up and you may not get back the full amount that you invested. Past performance is not an indicator nor a guarantee of future performance. Any prediction, projection or forecast on the economy, stock market, bond market or the economic trends of the markets is not necessarily indicative of the future or likely performance. This material has not been reviewed by the Securities Commission Malaysia.
Products, services and information may not be available in all jurisdictions and may be offered by other Franklin Templeton affiliates and/or their distributors as local laws and regulation permits. information on availability of products and services in your jurisdiction. This is not an offer to sell or a solicitation of an offer to purchase securities in any jurisdiction where it would be illegal to do so.
Indexes referred to in this material are unmanaged, and one cannot invest directly in an index.
Copyright© 2021 Franklin Templeton. All rights reserved. Issued by Franklin Templeton Asset Management (Malaysia) Sdn. Bhd.