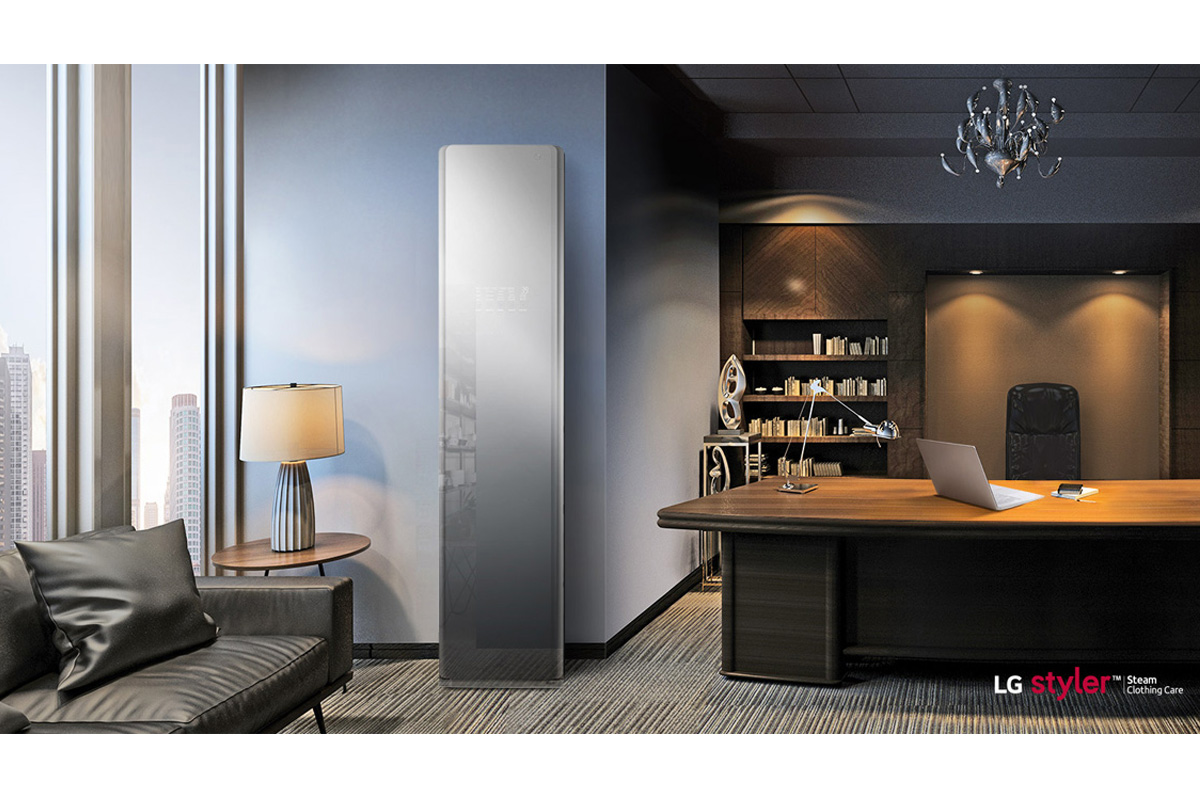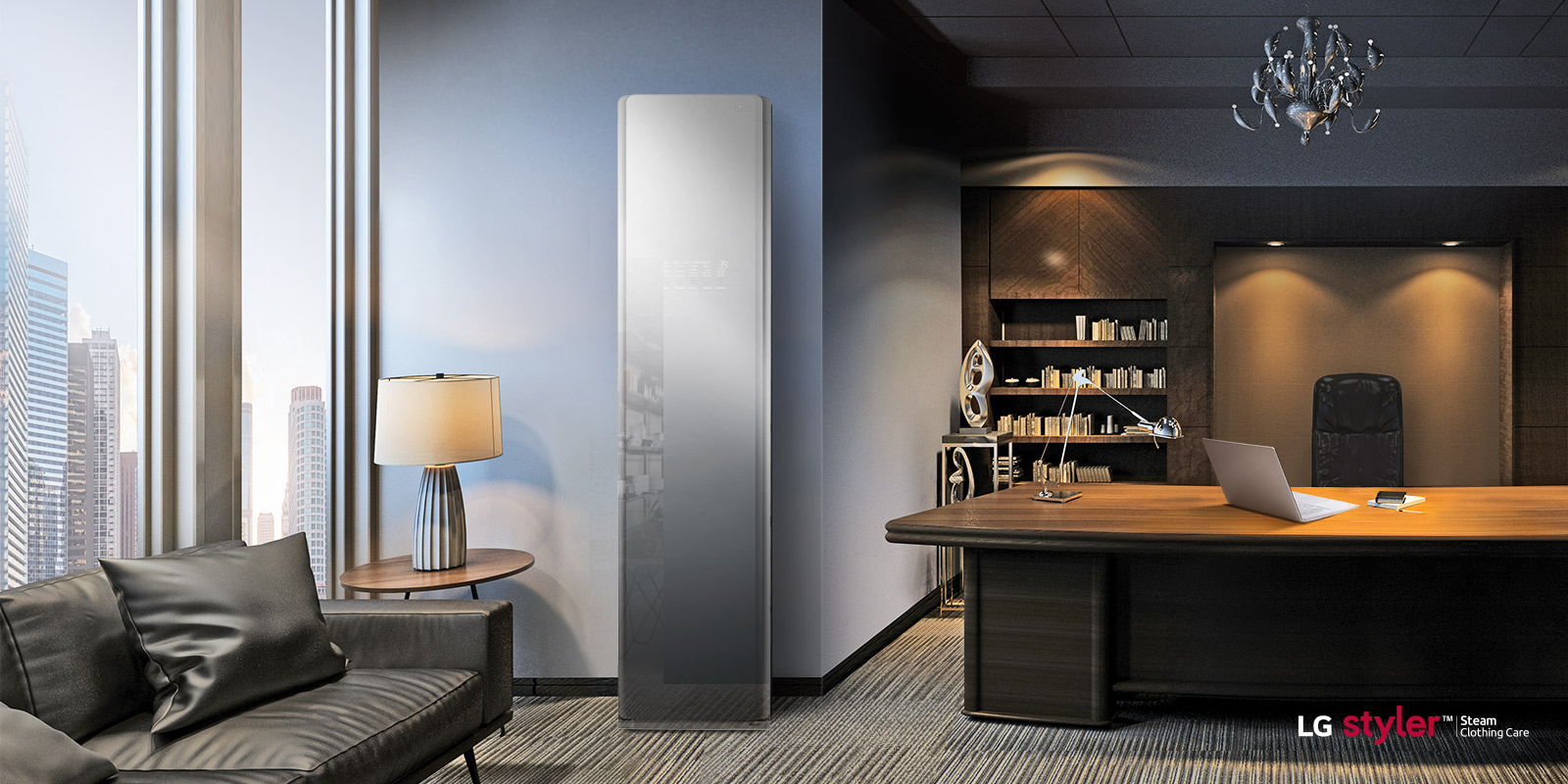 The stylish and self-cleaning appliance is your personal fabric refresher, sanitiser and steamer
If your new wardrobe goals involve garments that look constantly well-pressed and can hold up against perspiration stains as well as odour, you will be pleased that LG Electronics' latest clothing care technology ticks all those boxes with an additional boon: It also gives you a clean break from fine dust and pesky germs.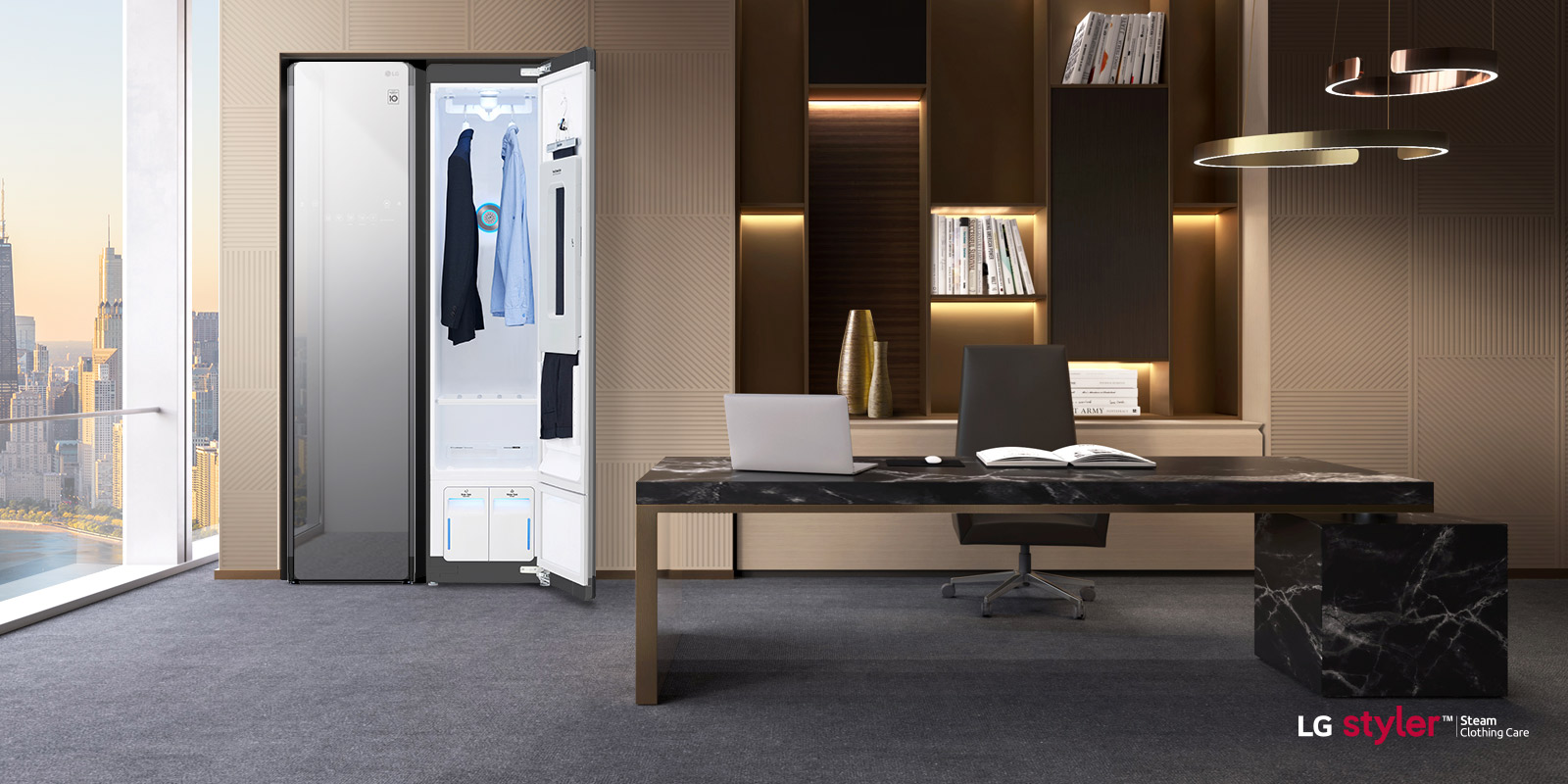 A pandemic-induced lifestyle has made good hygiene practice one of the lasting impacts of Covid-19. But as businesses look to safely reopen amid the spread of the coronavirus, the simple gesture of washing our hands or disinfecting surfaces — no matter how thoroughly — will not be sufficient. With that in mind, LG has unveiled a revolutionary solution that effectively sanitises the biggest carriers of germs: our clothes.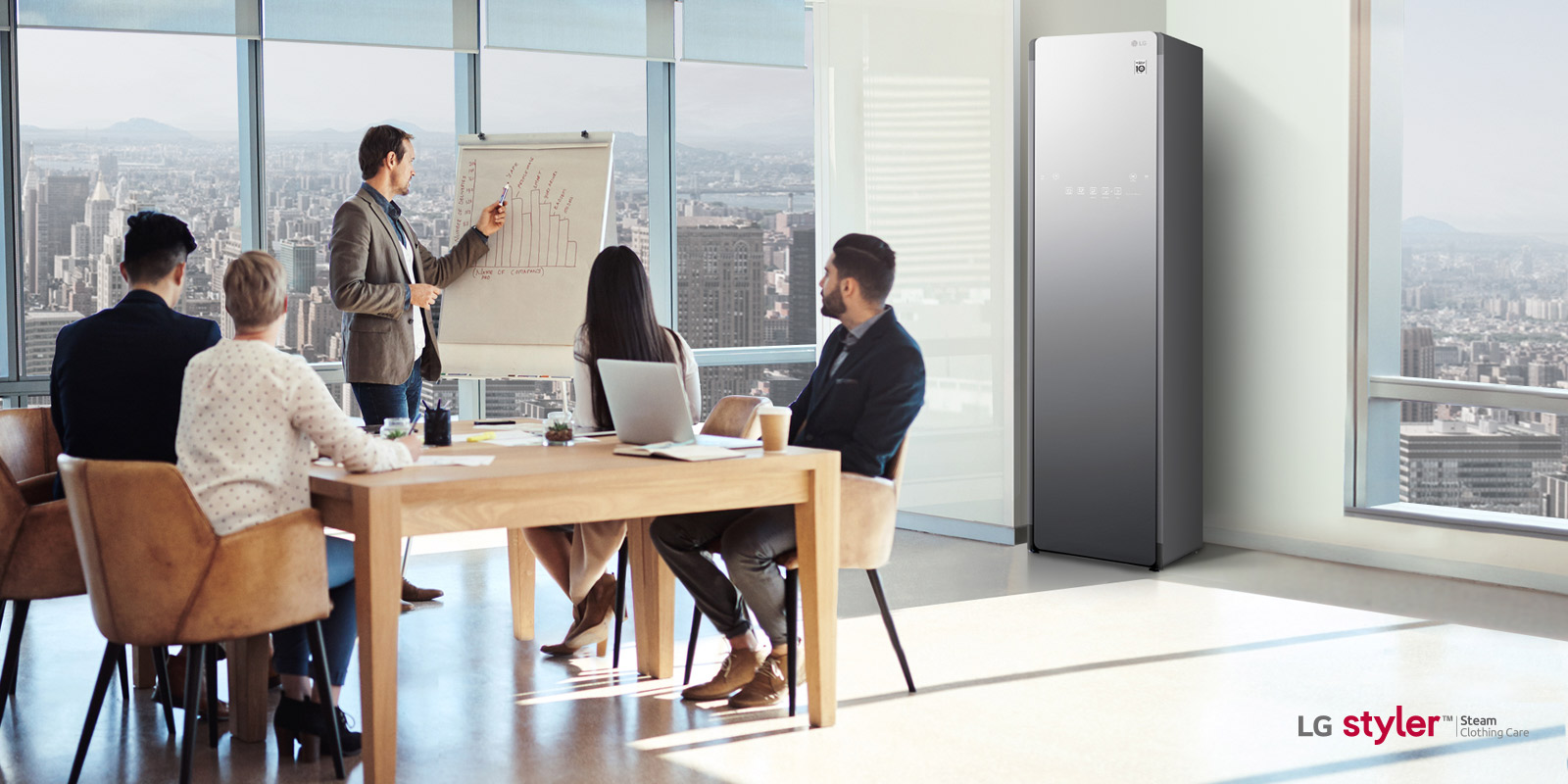 Called the LG Styler, this smart wardrobe addresses all the concerns of modern consumers who demand better care and hygiene for their clothes, while extending their wearability. Utilising LG's TrueSteam technology, the LG Styler releases low-temperature steam that kills 99.9% of common nasties such as bacteria, dust mites and even allergens that could have got on your clothing when you were out and about. Parents can allow their children to roam freely in the house without worrying about bacteria and allergens getting trapped in their favourite soft toys.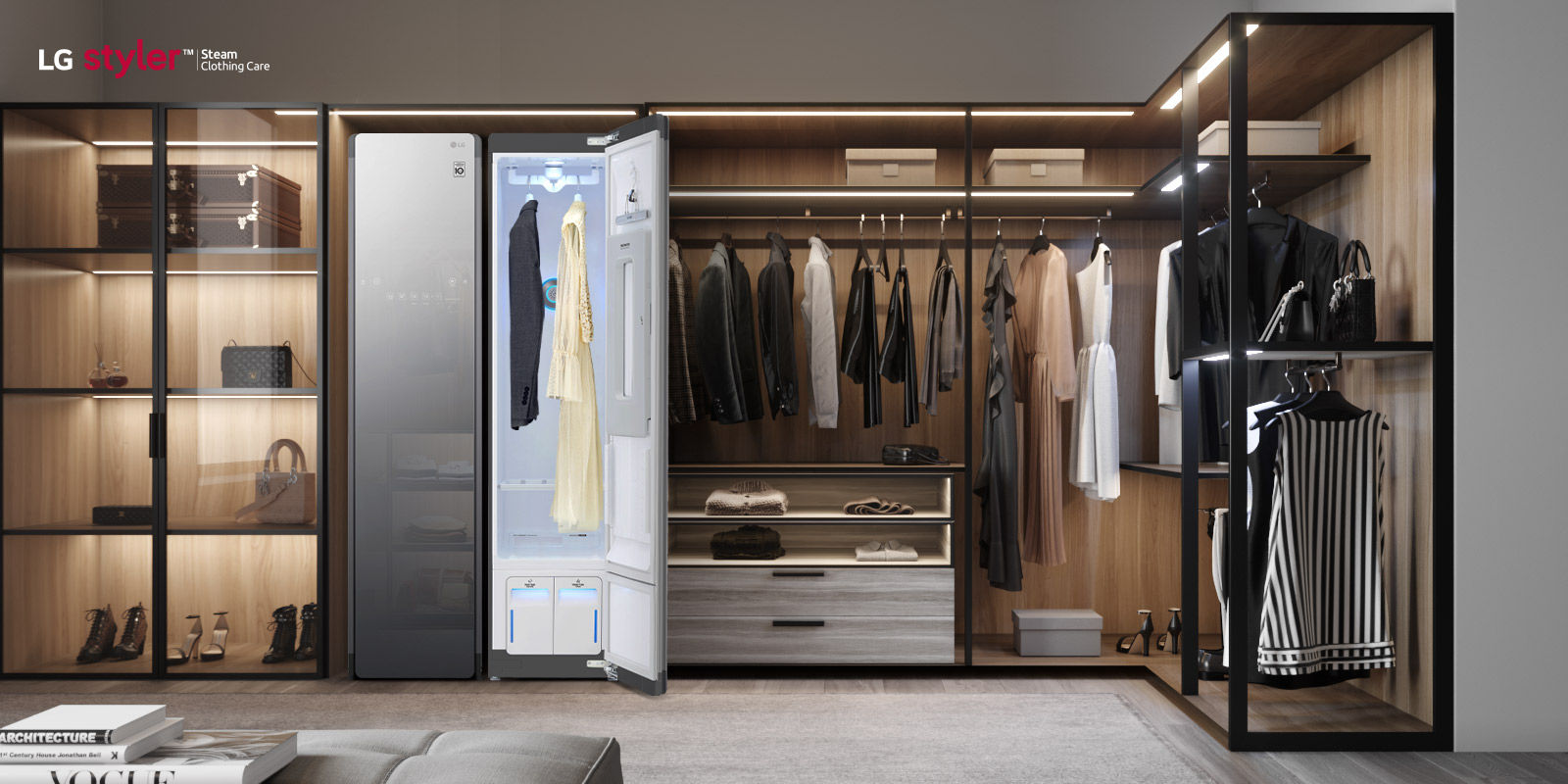 Without direct heating and tumbling, LG Styler also comes with a Gentle Dry feature that provides indirect drying by lower heat from a heat pump system to avoid damage to your clothing. You will no longer need to navigate through complicated wash instructions, while prolonging the shelf life of your precious cashmere coat, silk bedding or that glittery sequin dress you have been planning to show off when festive celebrations are in full swing.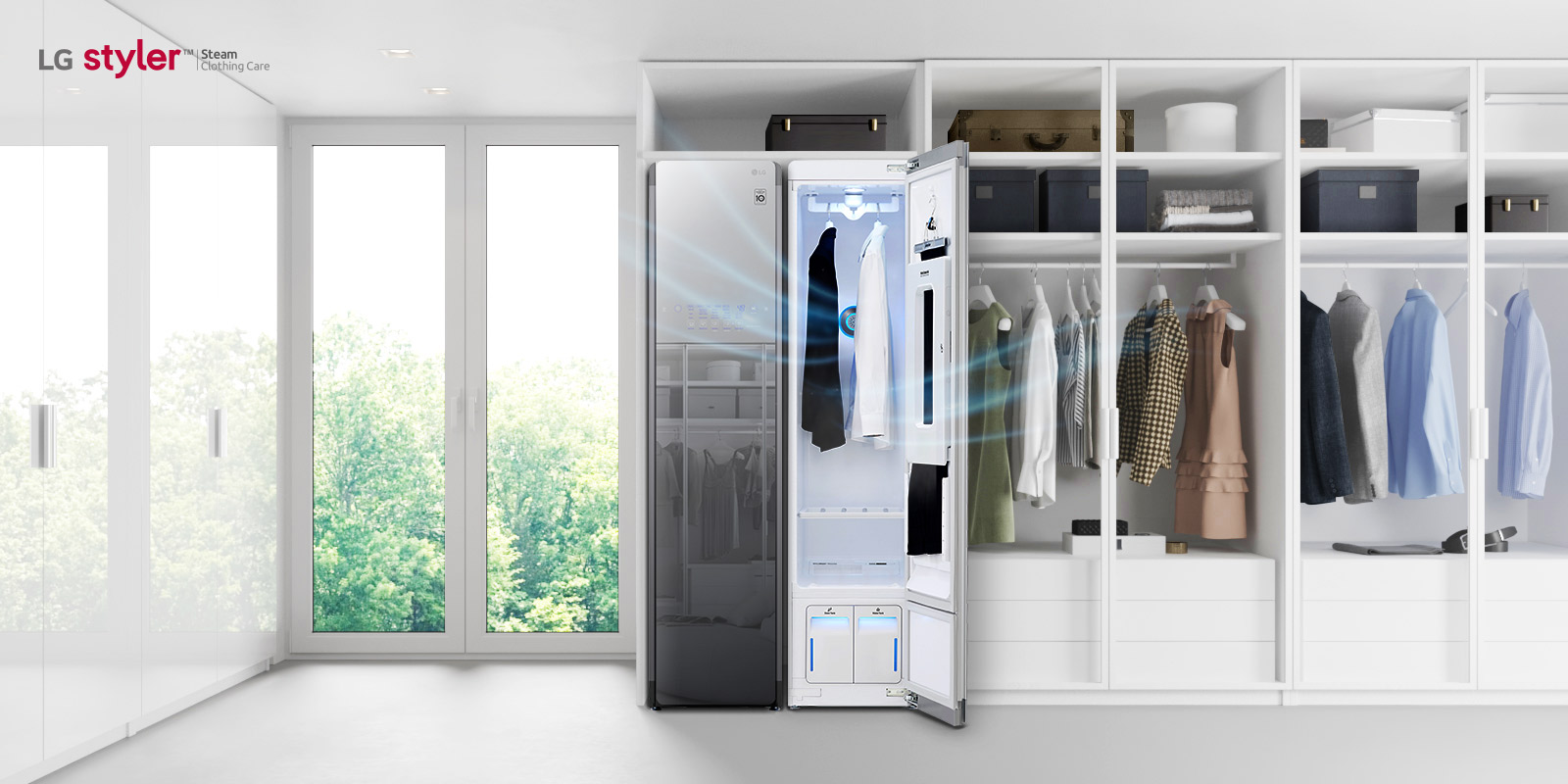 Time is a luxury for those always on the move. If you have a fashion emergency or need to transition from a work meeting to a casual night out, LG Styler's Refresh mode shakes off wrinkles and odours in just 20 minutes, so that your clothes smell as if they have been aired in the sun. The sliding hangers within, which move back and forth, allow for consistent steam penetration with low noise operation at 41dB and 200 vibrations per minute. Freshly washed clothes may run the risk of smelling like fabric softener or detergent, but LG Styler has an aroma kit to infuse your clothing with your preferred scent.
The smart wardrobe also irons out nagging problems like creases, which usually gather at the bottom of linen pants. A special compartment on the side of the smart wardrobe ensures that your favourite pair of corduroy pants or trusty chinos remain constantly crisp. Spend less time and money at the laundromat when you turn on LG Styler's Special Care Mode, which manages special fabrics — such as fur, leather, wool, delicates and other fabrics that cannot be treated in traditional washes — just as how a professional dry cleaner would.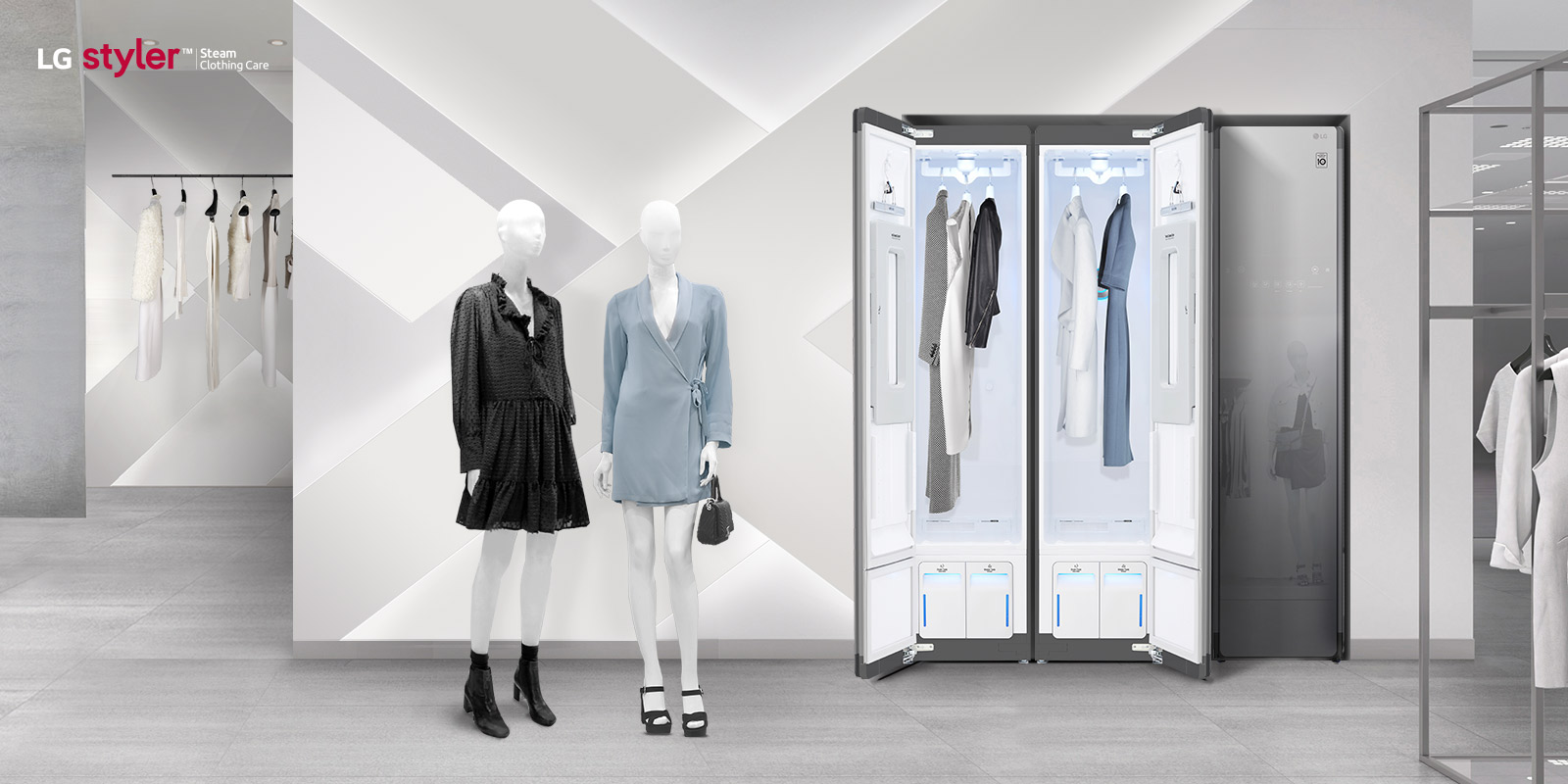 The eco-friendly LG Styler stresses on sanitation just as much as sustainability. The TrueSteam technology operates with only pure water with no chemicals, while the heat pump system uses less energy to dry. Additionally, the drying feature doubles as a powerful dehumidifier that prevents the build-up of moulds in your home and minimises respiratory distress indoors. High humidity can easily lead to property damage and health issues — the smart wardrobe's dehumidification function lowers the level of moisture in the air and reduces the need for constant air conditioning, helping you trim your utility bills at the end of the day.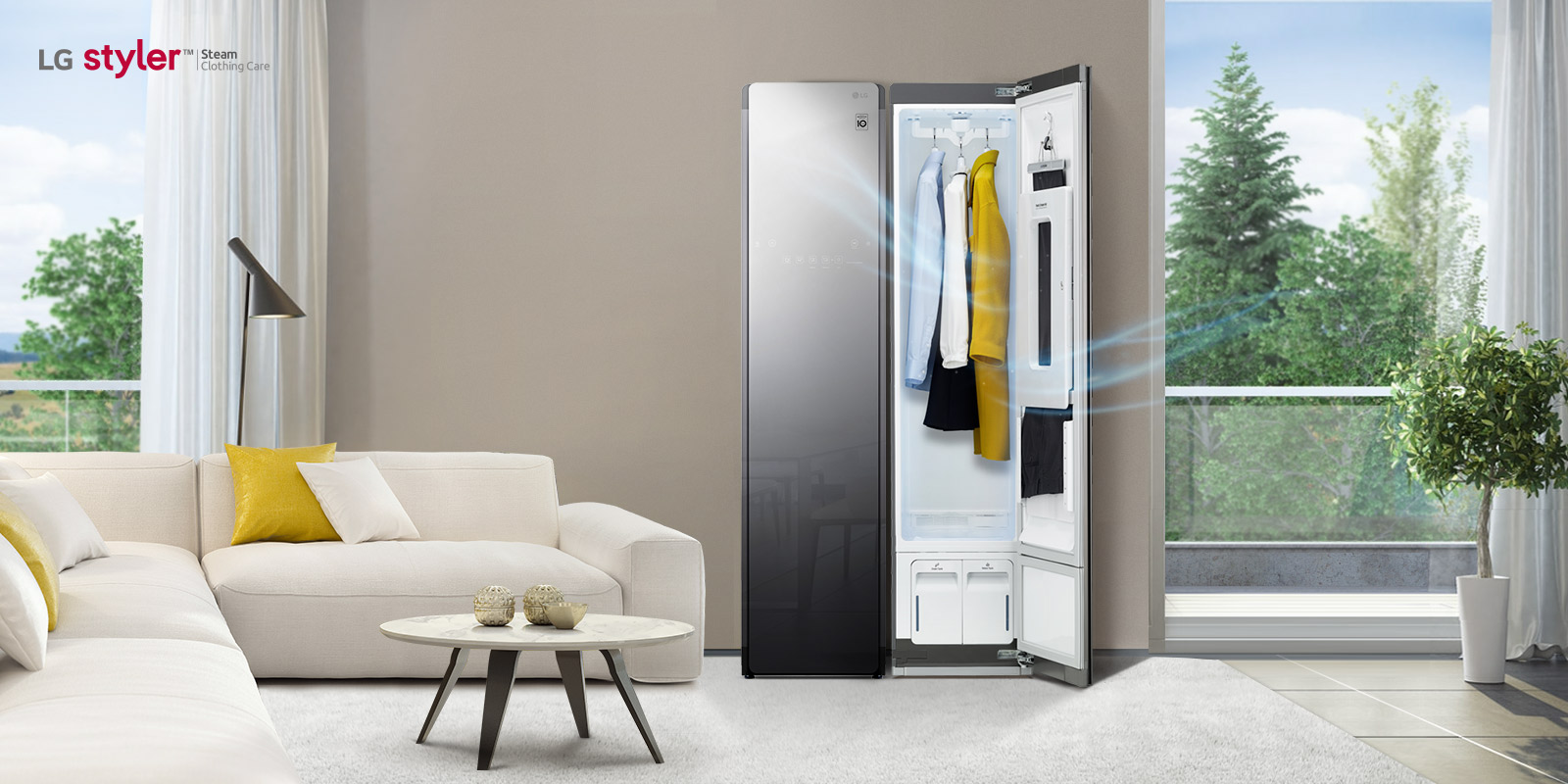 Our lifestyle is rapidly shifting towards a digitised and automated future, in which tasks can be accomplished with a single command or a flick of a finger. The same convenience can now be found in your smart wardrobe as LG's ThinQ technology remotely monitors and downloads additional "cycles" or steaming settings for different fabric types. For example, you can launch the "Jean Care" function with a swift tap to prevent dye bleeding from your favourite denim or shuffle it to the moving hanger for later use. The nifty technology also alerts you the moment your cycle is finished when you are away from the LG Styler, quickly troubleshoots with its Smart Diagnosis if a problem arises, and even checks your energy usage for the month.
The versatile and sleek design of the LG Styler blends in effortlessly with any home interior, making a striking impact on your dressing room or any nook in your living area. Park it next to the entrance to hang up jackets or access rain parkas when you need to head out, or place it with the rest of your other Fabric Care machines to organise your laundry chores effortlessly. Each LG Styler (Mirror model) is also fitted with a mirror, making getting dressed a breeze before you walk out the door.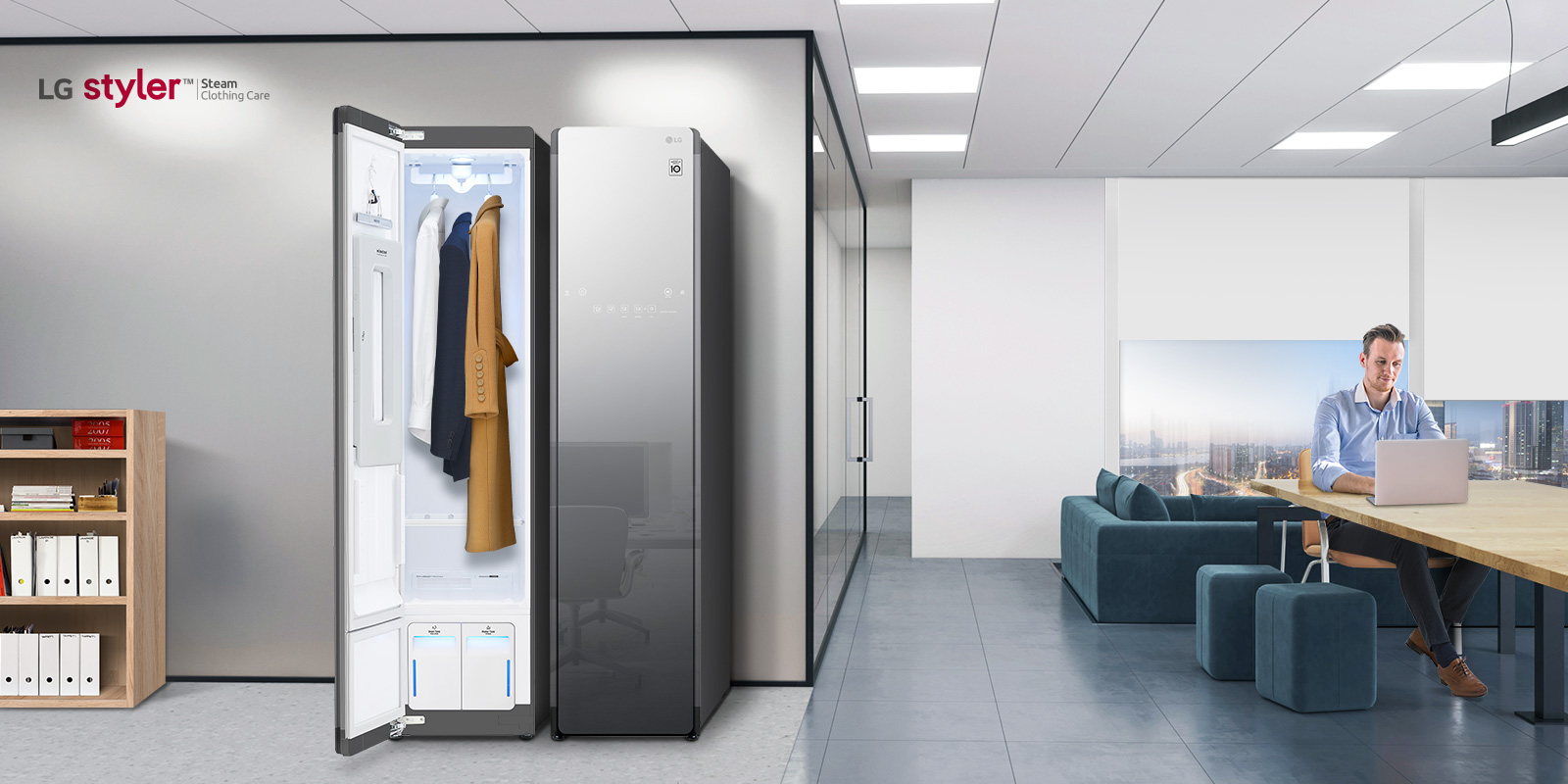 Owning a large wardrobe these days is more than just stocking up on the latest labels and "it" bags to escape the clutches of fashion boredom. The delight of buying limited-edition, vintage or intricately embellished pieces could quickly turn into a burden, unless you implement a clever organisation system and a maintenance method to prevent them from collecting dust or being moth eaten.
Clothes should be worn and most importantly enjoyed, but we also want them to last as long as possible while keeping germs and fabric pests at bay. Your personal hygiene and safety should not be hanging by a thread.