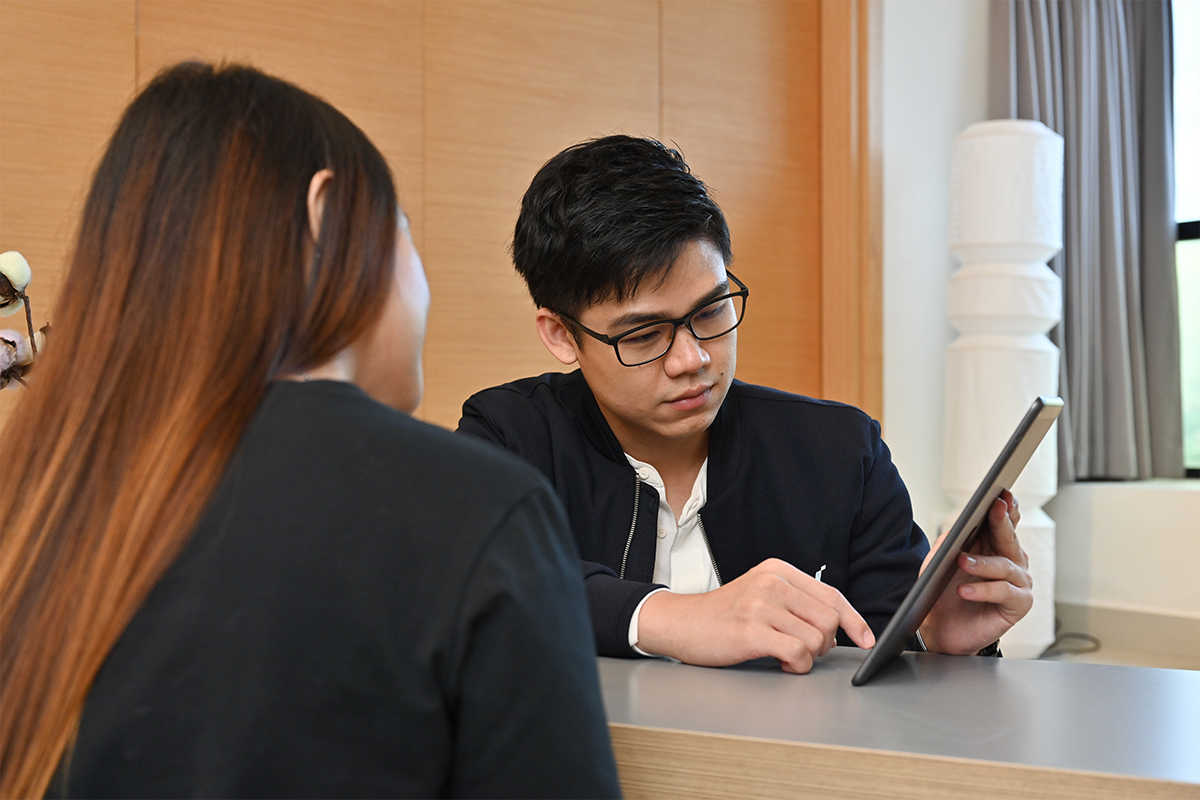 Global technology companies are the darlings of investors as their stock prices have rallied on the back of the accelerating digitalisation trend. However, the tech sector has more to offer than just the FAANG (Facebook, Amazon, Apple, Netflix and Google).
"There are many emerging technology companies that investors can look at as the tech sector expands rapidly during the pandemic period," says Alex Ng.
Ng, master trainer and speaker at VI College, says there are five industries under the technology sector that investors can keep an eye on — gaming, cybersecurity, 5G, edge computing and data analytics.
The gaming industry is booming as cities around the world have gone into lockdown. The number of gamers has surged and they spend hours playing games online, especially on their smartphones.
"Mobile games have seen the most significant spike in the number of users in recent years due to the low barrier to entry compared with games on personal computers and other gaming devices. The rising number of mobile gamers is also due to the closure of internet cafés during the pandemic that couldn't sustain their businesses," says Ng.
The constant innovations in gaming hardware and software have also contributed to the growth of this industry. As faster microprocessors are being produced and graphic cards are getting more sophisticated, new gaming experiences are continually being explored to attract new gamers.
"Game developers continue to improve on the gaming experience. They are exploring areas such as augmented reality (AR) and virtual reality (VR). Coupled with the rising internet penetration rate globally that provides the masses with easier access to mobile gaming, the gaming industry won't be showing signs of slowing down anytime soon," says Ng.
Tencent Holdings Ltd and NetEase Inc are the two largest game developers in the world. As at Dec 7, their share prices have risen 76% and 46% respectively over the past 12 months.
Ng, who once managed a US$20 million fund as an investment analyst, says cybersecurity is another area that investors can keep an eye on. Cybercrimes, which have fuelled the demand for cybersecurity, have been on the rise.
According to a report by cybersecurity company RSA Security, titled "2019 Current State of Cybercrime", the world saw a 680% increase in fraudulent transactions from mobile applications from 2015 to 2018, where scammers increasingly adopted legitimate digital platforms for illicit activities.
A report published by Accenture last year, titled "The Cost of Cybercrime", shows that the number of cyberattacks launched against public- and private-sector organisations globally had increased 11% to 145 in 2018 from the previous year. The report, on a survey of companies in 11 countries, pointed out that the total cost of cybercrime for each company had increased to US$13 million, 12% higher than in 2017.
"Cyberattacks are causing massive losses to companies as more business is being done online. Cloud-based solutions among enterprises are also on the rise. The world will become much more interconnected as the Internet of Things (IoT) trend gains more traction," says Ng.
"Already, government regulations surrounding personal data and privacy have been tightened in recent years. It is not hard to see a growing demand for cybersecurity moving forward."
CrowdStrike Holdings Inc, a US-based cybersecurity technology company, had seen its share price grow over the past year to a whopping 243% as at Dec 7. Qualys Inc and Fortinet, both of which are providers of cybersecurity products and services, have also seen promising growth in their share prices and businesses.
5G, the fifth generation of wireless technology systems, is another investment theme that investors can ride on. Once implemented, the internet speed is expected to be 100 times faster than 4G.
Ng says 5G will be a big thing moving forward as it will enable a new world of possibilities, including seamless AR and VR experience, ultra-high-definition video streaming, machine learning, IoT and smart homes, among others. "The infrastructure upgrades for a country to migrate from 4G to 5G is huge. Governments around the world are making large amounts of investment in this area while several telecommunications companies have entered the global 5G infrastructure market."
A key player in the 5G market is Skyworks Solution Inc, the innovator of high-performance analog semiconductors that is also the supplier of Apple's radio frequency components required to build its 5G-enabled iPhone 12 series.
Edge computing and data analytics are two other key industries under the technology sector that investors should take note of, says Ng.
Edge computing refers to computing or data storage done at or near the source of data, instead of relying on a centralised data centre. It uses micro data centres built in decentralised locations to enable cutting-edge technologies, including AR, VR, machine learning, IoT and robotics. These applications require high volumes of data to be processed and analysed rapidly in real time.
"There is a need for edge computing because it can increase network performance by reducing latency. Again, the demand will be fuelled by the rise of smart applications, 5G networks and IoT," says Ng.
Fastly and Cloudflare Inc, which operate in the edge computing space but target different groups of customers, have seen tremendous growth in their share price in 2020. Riding on this trend, the companies have quickly gained more market share recently.
Data analytics is another industry Ng favours. "In today's world, data is collected with every click, swipe, share and search on the internet and social media. A massive amount of data is generated, stored and processed every second," he says.
"It is obvious that the demand for data analytics will continue to rise as companies and businesses need data to have a competitive advantage to predict patterns and maximise profits. A decrease in technology costs to deploy open-source, big data software systems will further fuel the demand for data analytics."
Snowflake Inc, a cloud-based warehousing company that also provides data analytics services, made its debut on the New York Stock Exchange in August. It is the largest software company to be listed on the US stock market.
"The company's shares were expected to be traded at US$75 to US$85 apiece. However, its shares went public at US$120 each and rallied to US$300 in its first day of trading," says Ng.
Other companies that are worth looking at in the data analytics space include Elastic NV, Alteryx, Sumo Logic and Splunk Inc.
Market leader in Malaysia and Singapore
Based in Singapore, VI is a FinEduTech company that leverages technology to educate people on investing. It does so mainly via two channels — VI College (VIC, formerly known as Value Investing College), which organises online and offline value investing bootcamps, and the VI App, a stock analysis tool that can be accessed through its website or mobile application.
Established in 2008, VI successfully planted its footprint across Asia with offices in Singapore, Malaysia, Shanghai and Taiwan. Its investment programmes are conducted across nine cities in the region in more than seven languages.
VI is a market leader in the investment education space in Malaysia and Singapore, where it commands a market share of 55% and 45% respectively, which is more than double that of its nearest competitors.
VI is owned by 8VI Holdings Ltd (8VI), which is listed on the Australian Securities Exchange (ASX). Its vision is to empower the man in the street to achieve their financial goals by making investment smarter, faster and easier.
Meanwhile, 8BIT Global Pte Ltd, a subsidiary of 8VI, has been granted a financial adviser's licence by the Monetary Authority of Singapore. The company offers advice to VI App users on analysing stocks that are listed globally to make better investment decisions.
Join VI College's free 2-hour webinar to learn how more than 35,000 graduates have been trained to look for quality companies to invest in (https://bit.ly/36UkaFr).
For more information, visit www.8viholdings.com.