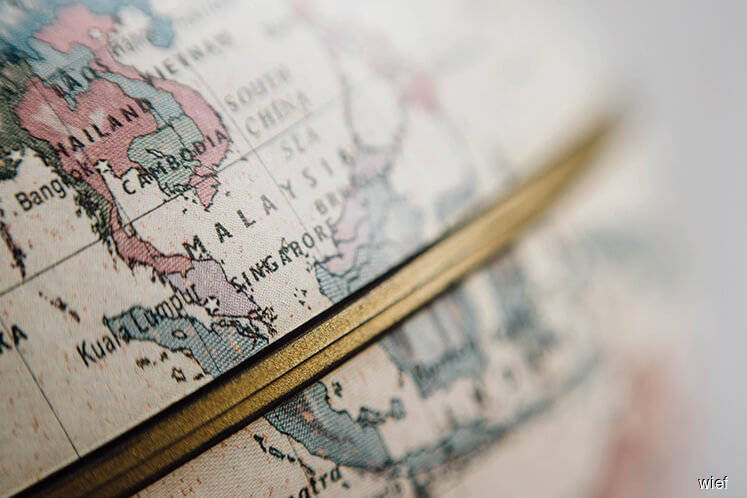 Upcoming 13th World Islamic Economic Forum will discuss growth in the halal space
Growth of The Halal Economy
The halal economy is expected to grow to USD6.4 trillion by 2018 in a latest report, against a projection of USD3.2 trillion reported in 2012. This is a reflection of the ways in which the halal economy over the years has steadily established itself within the system of the global economy, driven primarily by a large, young, and fast-growing global Muslim demographic. According to a study by the Pew Research, the global Muslim population is expected to rise from 1.7 billion in 2014 to 2.2 billion by 2030 - rising by 26.4 percent.
The Pew study also projects the global Muslim population to grow at about twice the rate of the non-Muslim population over the next two decades - with an average annual growth rate of 1.5 percent for Muslims, compared with 0.7 percent for non-Muslims. This makes the Muslim demographic an influential population in shaping market demands.
Over the years, the concept of 'halal' has evolved to become an inclusive engine of growth among different nations. Many non-Muslim countries are catching the 'halal' wave, exploring economic opportunities and investments within the diverse halal space that ranges from food and beverage, to services like banking and finance sectors among others.
From halal food, Islamic finance, halal travel and tourism, to modest fashion, cosmetics pharmaceuticals, and media and recreation, the discussions on the current growing sophistication of the halal economy and the continuation for building its fundamentals will be one of the focal point of discussions at the 13th World Islamic Economic Forum (WIEF), which is taking place in Kuching, Sarawak from 21 to 23 November 2017.
The Malaysia Opportunity
Sarawak, Malaysia plays host to the WIEF this year, driving discussions on ways for the halal economy to grow in sophistication and mature, a timely discussion as Malaysia continues to drive initiatives in growing the domestic halal economy, and in time, leverage on its domestic strengths to export its expertise globally. In a report developed by Thomson Reuters, supported by the Dubai Islamic Economy Development Centre and in collaboration with the DinarStandard, Malaysia shows strong performance in sector indicators such as Islamic Finance, which is due to its large asset base and advanced governance. Malaysia also ranks fifth in the Halal Food indicator and second in both the Halal Travel and Halal Pharmaceuticals and Cosmetics indicators -- reflecting a strong tourism sector and advanced certification of halal products.
Already a global leader in sukuk (Islamic bonds) issuance, Malaysia issued the world's first green sukuk in July this year. Green sukuk are shariah-compliant investments to finance renewable energy and environmentally-friendly projects. On top of that, the country's two financial market regulators, Bank Negara Malaysia (BNM) and the Securities Commission (SC) are pushing for green sukuk to be part of the fast-growing global green economy, finance, and sustainable development agenda.
On the halal consumables front, Malaysia is driving global halal standards from a regulatory standpoint; with our own halal authorities lending their expertise in assisting other countries like Indonesia to standardise halal certification. The Department of Islamic Development Malaysia (JAKIM) was the world's first halal certification body responsible for monitoring the halal industry, leading to the amendment of Malaysia's Trade Description Act in 2011 which gives JAKIM a strong mandate to regulate the halal industry. JAKIM's recognition programme for international halal bodies is the most stringent and sought-after bilateral halal system in the world. With over 50 international bodies registered to-date; the iconic Malaysia Halal logo serves as a globally-recognised hallmark representing the country's reputation as the world's leading halal hub.
In addition to closing the compliance loop within the halal supply chain, strengthening the global definition of halal standards has also facilitated the increased involvement of SME players through the establishment of 25 halal parks in Malaysia, where industrial zones are reserved for halal-oriented industries.
According to the Minister of International Trade and Industry Datuk Seri Mustapa Mohamed, Malaysia is on track to achieve global halal hub status by 2020, backed by a holistic ecosystem. While it gears towards that vision, the country continues its focus on investments in growing its pioneering role in Islamic Finance and halal sectors development not only through halal hub initiatives and supporting startups and SMEs, but also through international conferences.
WIEF Champions the Halal Economy Agenda
As a neutral platform that brings economies of all sizes and maturity level to the same table, the WIEF has steadily grown in reputation and effectiveness as an advocate for inclusive, sustainable, and ethical growth with the objectives of regional cooperation, driving businesses, and positively impacting communities.
This year, it will be exploring conversations around the theme of 'Disruptive Change: Impact and Challenges', with Halal Consumables and Services as one of the industry growth vectors.
To be part of this global conversation, please visit https://wief.org/forum/13/.