This article first appeared in The Edge Malaysia Weekly, on December 26, 2022 - January 08, 2023.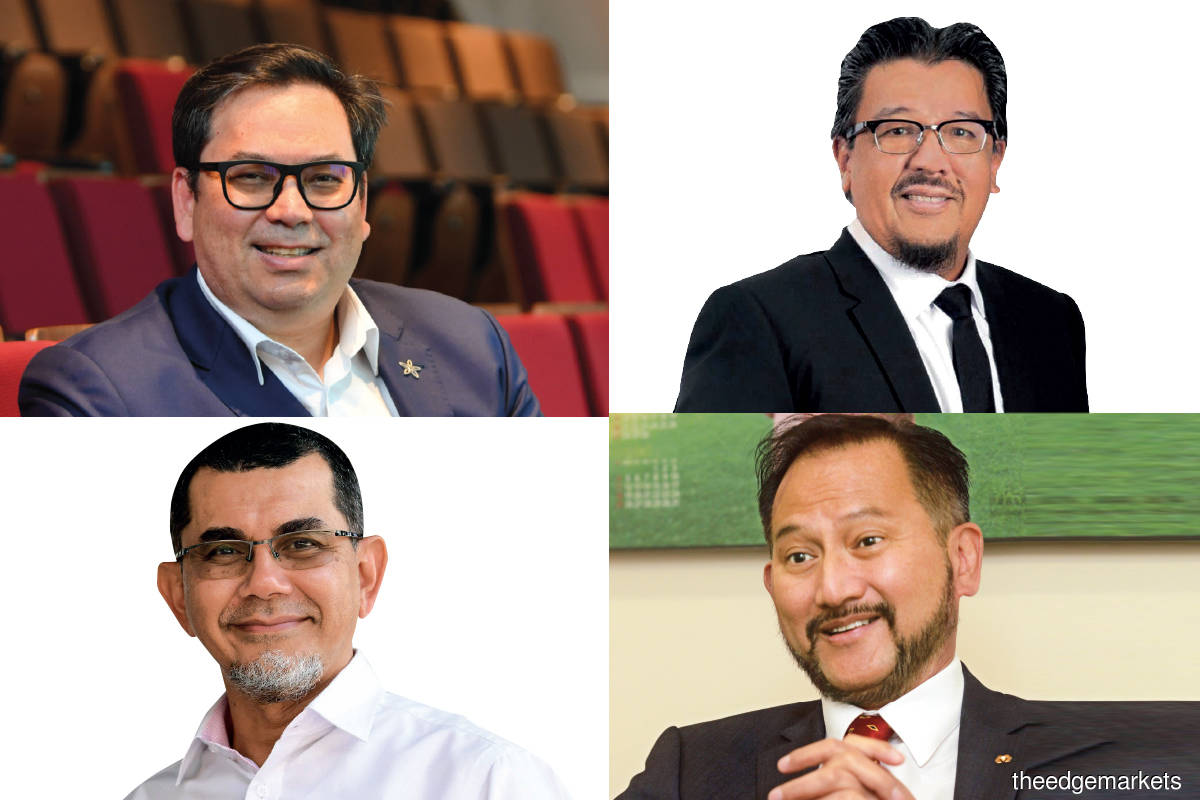 These individuals were tasked to put things right but whether they succeed or fail, only time will tell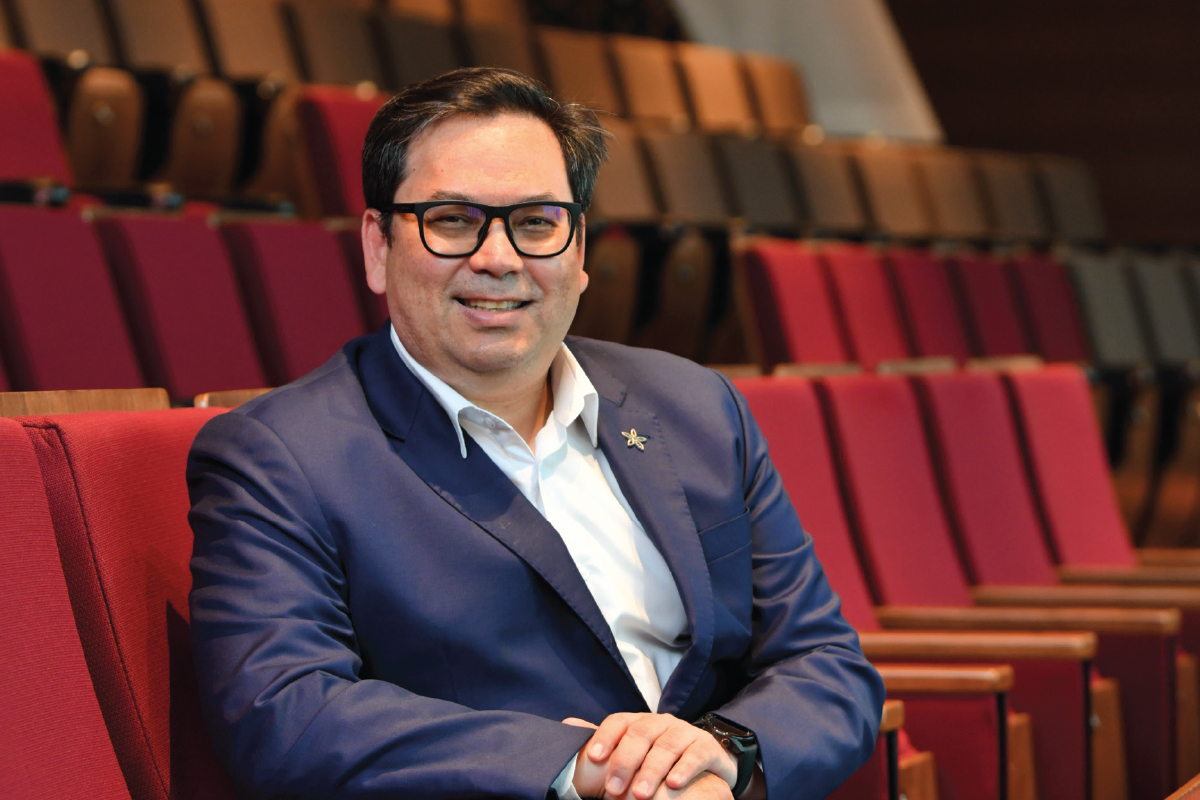 (Photo by Sam Fong/The Edge)
Datuk Wan Razly Abdullah Wan Ali
President and group CEO of Affin Bank Bhd
Wan Razly's efforts to transform Affin Bank into a stronger entity, part of which involved the lender having to divest some of its non-core assets, have put him in the news this year.
The 51-year-old joined the country's second-smallest of eight banking groups in April 2020 and wasted no time in pushing through moves to build up its brand, strengthen its balance sheet — a source of many of its past problems — and invest in technology.
This year, in a landmark deal, the bank sold its entire 63% stake in Affin Hwang Asset Management Bhd (AHAM) to private equity firm CVC Capital Partners for RM1.42 billion in cash.
The divestment, which was completed in late July, enabled Affin Bank to boost its capital ratios and provide much-needed capital to fuel the growth of its fast-growing Islamic banking subsidiary. It was also later able to declare a special dividend of 18.09 sen per share, bringing cheer to shareholders.
Later in the year, the bank sold part of its holdings in its insurance business to Generali Asia NV. The move will result in Generali becoming its new joint-venture partner for their merged general insurance business — now the country's second largest — while its old partner, AXA, exited in the process.
Investors, taking note of the once-sleepy bank's improved numbers and expecting bumper dividends, drove up its share price strongly this year. As of Dec 15, the stock had gained about 34.9% year-to-date to RM2, among the highest YTD gains among banks.
Wan Razly, a former director of Synergy Drive Sdn Bhd — the special purpose vehicle set up to undertake the 2007 mega-merger between Sime Darby Bhd, Kumpulan Guthrie Bhd and Golden Hope Plantations Bhd — will be watched for whether he can sustain the bank's positive momentum amid a bleaker economic outlook. Investors especially want to see how he will fill the substantial earnings hole left by AHAM. — By Adeline Paul Raj
Tunku Datuk Yaacob Khyra
Executive chairman of MAA Group Bhd, non-executive director of KNM Group Bhd and former non-executive director of Turiya Bhd
The articulate businessman has been in the spotlight as MAA Group Bhd, of which he is a controlling shareholder with a 41.81% stake, saw its investment in KNM Group Bhd and Turiya Bhd turn less favourable than initially anticipated.
Tunku Datuk Yaacob Khyra surprised the market when he led MAA to buy into KNM in 2021 in a bid to turn the oil and gas process equipment maker around, by unlocking the latter's sum-of-parts value within key subsidiaries like Borsig GmbH and paring down KNM's massive debt of RM1.21 billion. That strategy faced multiple hiccups this year. From a plan to list Borsig, KNM switched to a disposal for €220.8 million (RM1 billion) — lower than the previously anticipated price tag of €300 million — as it was pressed to meet its debt repayment deadline. The sale, however, was met with multiple delays before it eventually fell through in November as buyer Vorsprung Industries GmbH failed to meet the conditions precedent. As a result, KNM defaulted on three credit facilities amounting to RM417.6 million, and fell into Practice Note 17 (PN17) status.
Now, it appears the IPO plan is back on board. KNM announced on Dec 17 that it would revert to its original plan of listing Borsig and has chosen the Main Board of the Singapore Stock Exchange Securities Trading Ltd for the IPO, with a view of achieving a market capitalisation of up to US$300 million (RM1.3 billion) and a placement of 49% of the enlarged capital comprising vendor and/or new shares, to address its PN17 status.
Yaacob, meanwhile, has assured that MAA is in control of the company.
However, that may not be the case with MAA's other investment Turiya Bhd, in which it owns a controlling 57.78% stake. MAA no longer has board representation after other shareholders voted against Yaacob's re-election as a non-executive director in September.
Through these episodes at KNM and Turiya, MAA shares touched record lows of 36 sen in November, down 44.6% since the start of the year. Yaacob and MAA will need to see the investments through, as it is sitting on paper loss in both KNM and Turiya.
MAA spent RM82.27 million or 23.7 sen per share for its 9.21% stake in KNM, whose net asset stood at 22 sen per share as at Sept 30, 2022 based on the latest quarter's results. That stake is now worth RM17.3 million, based on KNM's share price of five sen at the time of writing.
Meanwhile, shares in Turiya traded at 16 sen at press time, compared with MAA's entry at 18 sen per share or RM23.79 million for its 57.78% stake.
Amid winding-up petitions in KNM and legal tussles in Turiya, coupled with the dwindling cash pile in MAA, Yaacob is racing against time to ensure that whatever new plan hatched by the group will go through. — By Adam Aziz
Tan Sri Syed Zainal Abidin Syed Mohamed Tahir
Executive chairman of Dagang NeXchange Bhd
Tan Sri Syed Zainal Abidin Syed Mohamed Tahir joined the board of Dagang NeXchange Bhd (DNeX) in July 2020 and was appointed managing director on Oct 1. On Dec 9, he was made executive chairman.
DNex, which is involved in trade facilitation systems, vehicle entry permits, and oil and gas upstream activities, has not stopped expanding out of its core businesses. Under his watch, DNeX ventured into the semiconductor industry by taking up a 60% stake in a wafer foundry, which changed the dynamics surrounding the company and contributed to its earnings and revenue.
To recap, at end-March 2021, DNeX and its partner Beijing Integrated Circuit Advanced Manufacturing and High-End Equipment Equity Investment Fund Center (Limited Partnership), also known as CGP, acquired Khazanah Nasional Bhd's semiconductor unit, SilTerra Malaysia Sdn Bhd, for RM273 million cash. Part of the acquisition was a commitment by DNeX and CGP to inject at least RM200 million into SilTerra. DNeX ended up with 60% of SilTerra while CGP held 40%.
Based on its recent financials, SilTerra seems to have turned the corner under DNeX.
In mid-June 2021, Taiwanese giant wafer manufacturer Hon Hai Precision Industry Co Ltd, better known as Foxconn, emerged as a substantial shareholder of DNeX after acquiring 120 million shares, or a 5.03% stake.
However, two weeks later when warrant holders converted their securities into shares, Foxconn's equity interest was diluted and it ceased to be a substantial shareholder. Nevertheless, it still has a 3.8% stake in DNeX. In May, DNeX and Foxconn inked a memorandum of understanding to build and operate a wafer fabrication plant in Malaysia. At press time, the details were still being finalised.
One glitch thus far has been the commencement of arbitration proceedings between DNeX and CGP in mid-November this year. An issue cropped up, as one of the conditions for DNeX's acquisition of SilTerra was that the latter had to be 55%-owned by a Malaysian entity or its manufacturing licence would be revoked.
The initial plan was for DNeX to undertake an issue of preference shares to CGP in order to raise RM163.8 million, its portion of the RM200 million in capital injection required. This, however, would contravene the 55% shareholding requirement as CGP would end up holding 60% of SilTerra.
While Syed Zainal, who had helmed Proton Holdings Bhd and Petronas Dagangan Bhd in the past, is looking to scrap the preference shares plan, CGP seems bent on pursuing it. Arbitration is likely to continue into the first quarter of next year. — By Jose Barrock
Datuk Seri Mohammed Shazalli Ramly
Former group managing director of Boustead Holdings Bhd
He was touted as a "turnaround specialist" who had led mobile telecommunications provider Celcom Axiata Bhd to a record-breaking 31 straight quarters of double-digit growth in revenue and net profit during his 11-year tenure as CEO.
So expectations were high for Datuk Seri Mohammed Shazalli Ramly when he was appointed group managing director of Boustead Holdings Bhd on Dec 1, 2020.  One of his main tasks was to deliver on a turnaround plan for the diversified conglomerate and to steer it back to profitability by 2023, as it has been loss-making since the financial year ended Dec 31, 2018 (FY2018), as the heavy industries division weighed heavily on its bottom line.  
The controversial RM9 billion littoral combat ship project has played a major role in its bleeding of red ink. Not even one of the six vessels contracted for has been delivered so far, despite the government's injection of RM6 billion into the project.
In Boustead, Shazalli inherited an organisation that had significant legacy issues, including a convoluted organisational structure with cross-holdings in Boustead subsidiaries by both Boustead and its main shareholder, Lembaga Tabung Angkatan Tentera. LTAT held a controlling stake of 59.43% in Boustead as at April 27, 2022.
Undeterred by the odds, Shazalli brought the group back on the path of profitability in just his first year at the helm as Boustead swung to a net profit of RM170 million in FY2021 against a net loss of RM551 million in FY2020.
The turnaround can be attributed to its plantation division, thanks to record-high palm product prices. The group also benefited substantially from its 51.85%-owned unit Pharmaniaga Bhd, which posted record profits from the sale of the Sinovac Covid-19 vaccines.
Boustead's FY2021 bottom line was also propped up by one-off gains on the disposal of properties, including Royale Chulan Bukit Bintang for RM177 million and Boustead Cruise Centre for RM230 million.
The group is continuing its positive streak, registering a net profit of RM464.3 million for 9MFY2022, up 407% from RM91.5 million a year earlier. During the period, its share of profit in associates was boosted by its 20.85%-owned associate Affin Bank Bhd, which registered a gain on the divestment of its 63% stake in Affin Hwang Asset Management Bhd for RM1.42 billion.
As at Sept 30, 2022, the group's deposits, cash and bank balances stood at RM613.4 million, up from RM463.5 million as at Dec 31, 2021. Borrowings totalled RM6.72 billion.
Shazalli left the group after two years of service, however, and his deputy Izaddeen Daud took over as group CEO on Dec 1.
It remains to be seen whether the new head can ensure sustainable earnings growth. — By Kang Siew Li