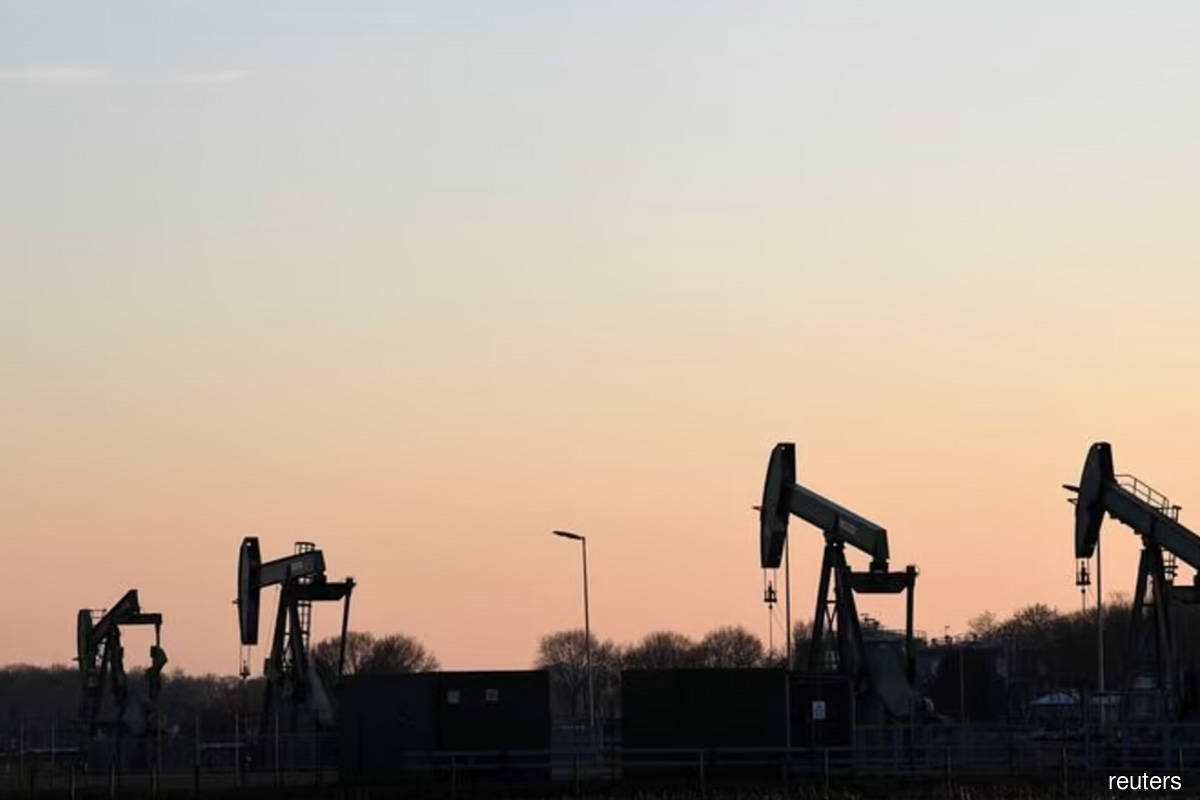 SINGAPORE (Jan 3): Oil prices slid on Monday from their highest levels in a month on a stronger dollar and after the head of the International Monetary Fund warned of a tougher 2023 as major economies experience weakening activity.
Brent crude futures dropped 98 cents, or 1.1%, to US$84.93 a barrel by 0148 GMT while US West Texas Intermediate crude was at US$79.49 a barrel, down 77 cents, or 1.0%, after the US dollar  strengthened. A stronger greenback makes dollar-denominated commodities more expensive for holders of other currencies.
IMF managing director Kristalina Georgieva said on Sunday that the US, Europe and China — the main engines of global growth — are all slowing down simultaneously, making 2023 tougher than 2022 for the global economy.
Still, oil prices settled more than 2% higher on Friday with Brent and WTI closing 2022 up 10.5% and 6.7% respectively.
Commodities saw a substantial $12.3 billion bullish flow in the week that ended on Dec 27, the single largest weekly bullish flow in 2022, Societe Generale analysts said in a Jan 3 note.
"The commodity with the largest flow was Brent, which saw a US$3.4 billion bullish flow as Russia outlined its response to the EU and G7 imposed price cap on the country's crude exports to third parties," the analysts said.
President Vladimir Putin banned the supply of crude and oil products from Feb 1 for five months to nations that abide by the cap in a decree, which also included a clause that allows for Putin to overrule the ban in special cases.
Russian crude has been diverted to India and China from Europe while Moscow planned to increase diesel exports from the Baltic sea port of Primorsk to 1.81 million tonnes in January. However, January oil products exports from Tuapse is expected to fall to 1.333 million tonnes, traders said.
A Reuters oil price poll showed that Brent prices are expected to average at US$89.37 a barrel in 2023 while the average for WTI is at US$84.84 a barrel as global economic growth slows.
In China, the world's largest crude importer and second-largest oil consumer, some people in key cities braved the cold and a rise in Covid-19 infections to return to regular activity on Monday, raising the prospect of a boost to the economy and oil demand as more recover from infection.