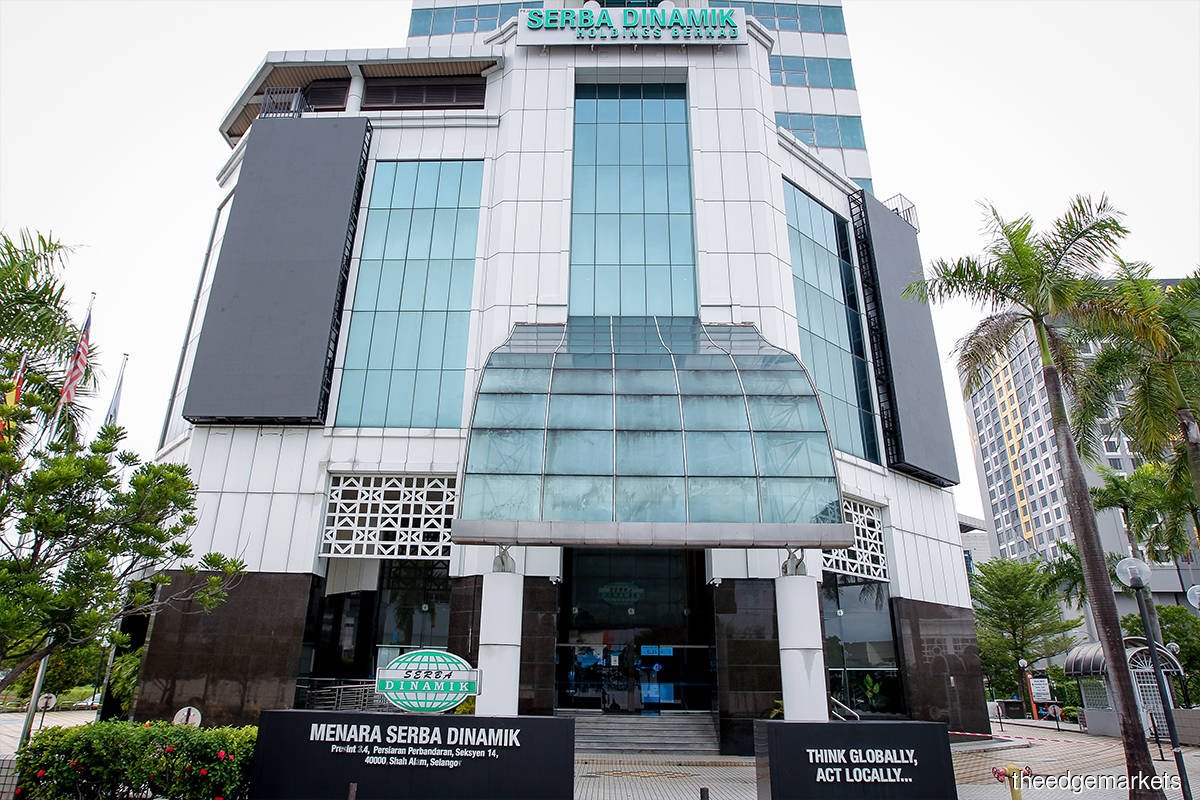 KUALA LUMPUR (Jan 13): On resumption of trading after a three-week suspension, Serba Dinamik Holdings Bhd saw its share price increase by as much as 150% to 2.5 sen as at 10.15am on Friday (Jan 13), with 126.5 million shares traded.
In a filing on Thursday, the group said its shares will resume trading at 9am on Friday, as it had submitted its annual report for the financial year ended June 30, 2022, together with its audited consolidated financial statements for the year, to Bursa Malaysia Securities Bhd. 
However, Serba Dinamik also said on Thursday that trading of its shares will be suspended next Wednesday (Jan 18) until further notice, as the court had granted a winding-up order against the company. 
In a separate filing, the company said it lodged an appeal on Wednesday against the decision of the High Court on Tuesday in dismissing the company's application to adjourn the winding-up hearing and the court's decision to allow the winding-up of the company. 
Separately, the group's wholly owned subsidiary Serba Dinamik International Ltd (SDIL) would be applying to set aside the High Court's decision to wind up SDIL. The board of directors has received advice that the order to wind up SDIL was made ultra vires (beyond the powers). 
"The board of directors has instructed its solicitors to stay the winding up of the company and its subsidiaries pending the appeal and/or setting aside of the order," it added. 
Serba Dinamik's share trade was suspended on Dec 23, 2022, following the group's failure to submit its 2022 annual report by the extended deadline. Bursa Malaysia had on Nov 1 granted the company an extension of time until Dec 15.
When Serba Dinamik failed to meet the Oct 31 deadline, the financially distressed oil and gas services provider said it faced challenges in the completion of the audit by external auditors due to a lack of personnel arising from the resignation of many staff across the organisation, including its chief financial officer and the financial controller in September.
Serba Dinamik said the company's finance team also had to adapt to new work processes in facilitating the interim liquidator and his team in carrying out their duties in managing the company's financial and operational affairs. 
The group appointed Victor Saw Seng Kee of PricewaterhouseCoopers Advisory Services Sdn Bhd on Aug 23 as the interim liquidator. 
In addition, there was also a delay in finalising the responsibility of audit fees and other incidental obligations, Serba Dinamik said in a filing.
Read also:
Serba Dinamik finally submits its 2022 annual report after much delay