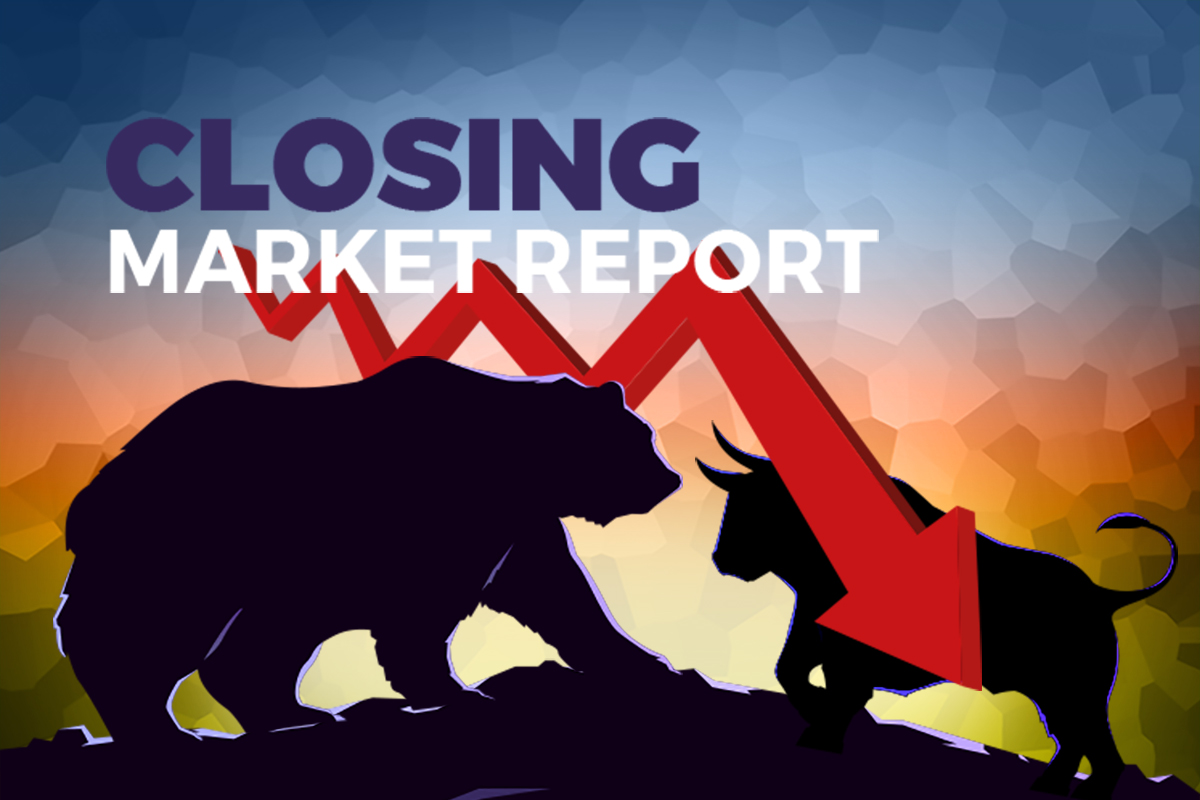 KUALA LUMPUR (Jan 16): Bursa Malaysia ended marginally lower on Monday (Jan 16) in lacklustre trading, driven by persistent profit-taking against selected financial services and plantation counters, amid mixed sentiment on regional markets, dealers said.
At 5pm, the benchmark FBM KLCI had slipped 1.47 points or 0.10% to 1,493.56, from last Friday's closing at 1,495.03.
The market bellwether opened 0.22 of a point weaker at 1,494.81, and moved between 1,489.0 and 1,496.05 throughout the day.
Market breadth was negative, with losers surpassing gainers 485 to 411, while 387 counters were unchanged, 919 untraded, and 28 others suspended.
Turnover increased to 3.92 billion units worth RM2.03 billion, against last Friday's 3.40 billion units worth RM2.02 billion.
Malayan Banking Bhd (Maybank) and Kuala Lumpur Kepong Bhd (KLK) were the top two losers among the KLCI constituents. Maybank declined eight sen to RM8.78 a share, while KLK ended 42 sen lower at RM21.76, contributing a combined 2.36 points in losses in the benchmark index. 
Rakuten Trade Sdn Bhd vice-president of equity research Thong Pak Leng said key regional indices were mixed, as investors were cautiously awaiting the decision by the Bank of Japan on whether it will defend its super-sized stimulus policy in a pivotal meeting this week.
"Meanwhile, Shanghai and Hong Kong stocks resumed their uptrend, as investors expect the Chinese economy to recover eventually this year after relaxing most of its anti-Covid-19 easures, as the republic reopened its borders last week.
"As for the local bourse, we expect bargain-hunting to prevail given the cheap valuations of local stocks, despite the cautious market undertone. As such, we expect the benchmark index to trend higher, and anticipate it to retest the 1,500-point mark this week.
"Technically, we see immediate resistance at 1,500, followed by 1,530, and support at 1,470," he told Bernama on Monday.
Region-wise, Hong Kong's Hang Seng Index inched up 0.04% to 21,746.72, China's SSE Composite Index added 1.01% to 3,227.59, South Korea's Kospi gained 0.58% to 2,399.86, while Singapore's Straits Times Index declined by 0.31% to 3,283.60, and Japan's Nikkei 225 slid 1.14% to 25,822.32. 
Among other heavyweights, Public Bank Bhd eased one sen to RM4.32, CIMB Group Holdings Bhd dropped two sen to RM5.76 and IHH Healthcare Bhd fell two sen as well to RM5.97, Tenaga Nasional Bhd (TNB) shed three sen to RM9.45, while Petronas Chemicals Group Bhd rose 10 sen to RM8.50.
As for the actives, Sapura Energy Bhd at five sen and Velesto Energy Bhd at 18 sen had perked up half a sen each, ACE Market debutant Wellspire Holdings Bhd jumped 20 sen to 43 sen, while Revenue Group Bhd surged 26.5 sen to 75 sen.
On the index board, the FBM Emas Index increased 8.69 points to 10,794.49, the FBMT 100 Index climbed 6.78 points to 10,489.35, and the FBM Emas Shariah Index was 35.63 points firmer at 11,012.35.
The FBM 70 Index was 82.42 points better at 13,463.09, and the FBM ACE Index garnered 44.50 points to 5,499.98. 
Sector-wise, the Energy Index slipped 2.05 points to 820.89, the Technology Index eased 0.08 of a point to 66.88, the Industrial Products and Services Index ticked up 1.64 points to 186.93, while the Financial Services Index rose 61.83 points to 16,559.32, and the Plantation Index fell 23.58 points to 6,899.33.
The Main Market volume expanded to 2.51 billion shares worth RM1.60 billion, compared with last Friday's 2.09 billion shares worth RM1.53 billion.
Warrant turnover improved to 323.11 million units worth RM64.50 million, from 317.53 million units worth RM65.01 million. 
The ACE Market volume swelled to 1.09 billion shares worth RM366.76 million, from 987.01 million shares worth RM415.28 million previously. 
Consumer product and service counters accounted for 254.40 million shares traded on the Main Market, followed by industrial products and services (485.16 million), construction (57.10 million), technology (410.13 million), special purpose acquisition companies (nil), financial services (51.62 million), property (101.22 million), plantation (22.72 million), real estate investment trusts (6.58 million), closed/funds (1,000), energy (942.07 million), healthcare (111.06 million), telecommunications and media (26.23 million), transportation and logistics (36.81 million), and utilities (16.75 million).