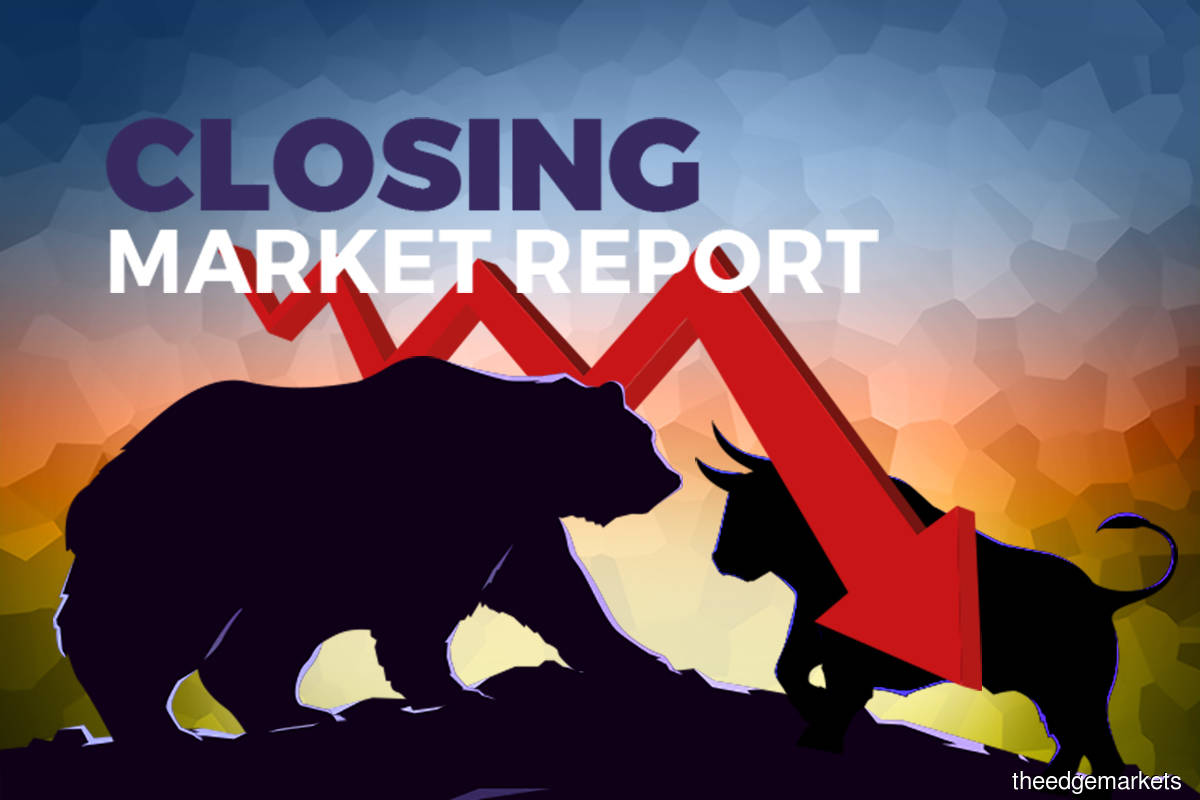 KUALA LUMPUR (Jan 25): Bursa Malaysia bucked the regional trend to end marginally lower after the long holiday weekend amid profit-taking in selected heavyweights, said a dealer.
At 5pm, the benchmark FTSE Bursa Malaysia KLCI (FBM KLCI) eased 0.88 of-a-point to 1,499.45 from last Friday's closing of 1,500.33.
The market bellwether opened 0.97 of-a-point better at 1,501.3 and moved between 1,494.73 and 1,501.86 throughout the session.
However, market breadth was positive with gainers outpacing losers 578 to 262, while 399 counters were unchanged, 957 untraded, and nine others suspended
Turnover rose to 2.83 billion units worth RM1.68 billion against last Friday's 2.34 billion units worth RM1.71 billion.
A dealer said the local bourse opened marginally higher on Wednesday in cautious trading mode before descending into the negative territory at mid-morning on profit-taking.
Rakuten Trade Sdn Bhd vice-president of equity research Thong Pak Leng told Bernama that the volume traded on Bursa Malaysia was thin on Wednesday due to a lack of buying interest as most investors are still on the Chinese New Year holidays.
"However, the key regional markets trended mostly higher although trading was muted as China and Hong Kong remained closed for holidays," he said.
Meanwhile, he noted that the overnight Wall Street closed on a mixed note on the back of an underwhelming corporate results performance, illustrating that the US economy is slowing down, which may prompt the Federal Reserve to slow down rate hikes.
"Back home, we expect a quiet trading week ahead as businesses and investors are still in festive season mode, hence we expect the FBM KLCI to move within the range of 1,490 to 1,505," he added.
Regionally, Japan's Nikkei 225 climbed 0.35% to 27,395.01, South Korea's Kospi increased 1.39% to 2,428.57 and Singapore's Straits Times Index rose 1.57% to 3,345.57.
Back home, heavyweights Malayan Banking Bhd added one sen to RM8.81, CIMB Group Holdings Bhd rose one sen to RM5.78, Tenaga Nasional Bhd gained seven sen to RM9.52, while Public Bank Bhd was flat at RM4.29, and Petronas Chemicals Group Bhd was unchanged at RM8.50.
As for the actives, ATA IMS Bhd advanced nine sen to 29.5 sen, Dataprep Holdings Bhd bagged 4.5 sen to 26.5 sen, Velesto Energy Bhd inched up two sen to 22 sen, Cypark Resources Bhd rose 15 sen to 84 sen, while Sapura Energy Bhd was flat at five sen.
On the index board, the FBM Emas Index went up 26.32 points to 10,868.8, the FBM 70 Index surged 112.22 points to 13,618.87 and the FBM ACE Index jumped 72.02 points to 5,596.8.
The FBMT 100 Index perked up 15.26 points to 10,559.04 and the FBM Emas Shariah Index increased by 18.34 points to 11,111.96.
Sector-wise, the Financial Services Index added 6.89 points to 16,542.02, the Industrial Products and Services Index edged up 1.49 points to 189.85, the Energy Index climbed 24.62 points to 870.43, while the Plantation Index dropped 62.46 points to 6,818.96.
The Main Market volume rose to 1.98 billion shares worth RM1.31 billion compared with last Friday's 1.34 billion shares worth RM1.29 billion.
Warrants turnover declined to 122.24 million units worth RM12.97 million from 324.02 million units worth RM66.01 million previously.
The ACE Market volume expanded to 732.49 million shares worth RM352.26 million from 666.29 million shares worth RM356.44 million last Friday.
Consumer products and services counters accounted for 221.42 million shares traded on the Main Market, industrial products and services (540.33 million), construction (136.07 million), technology (272.96 million), SPAC (nil), financial services (43.84 million), property (203.55 million), plantation (39.81 million), REITs (14.43 million), closed/fund (12,200), energy (379.84 million), healthcare (59.14 million), telecommunications and media (19.77 million), transportation and logistics (26.82 million), and utilities (18.78 million).