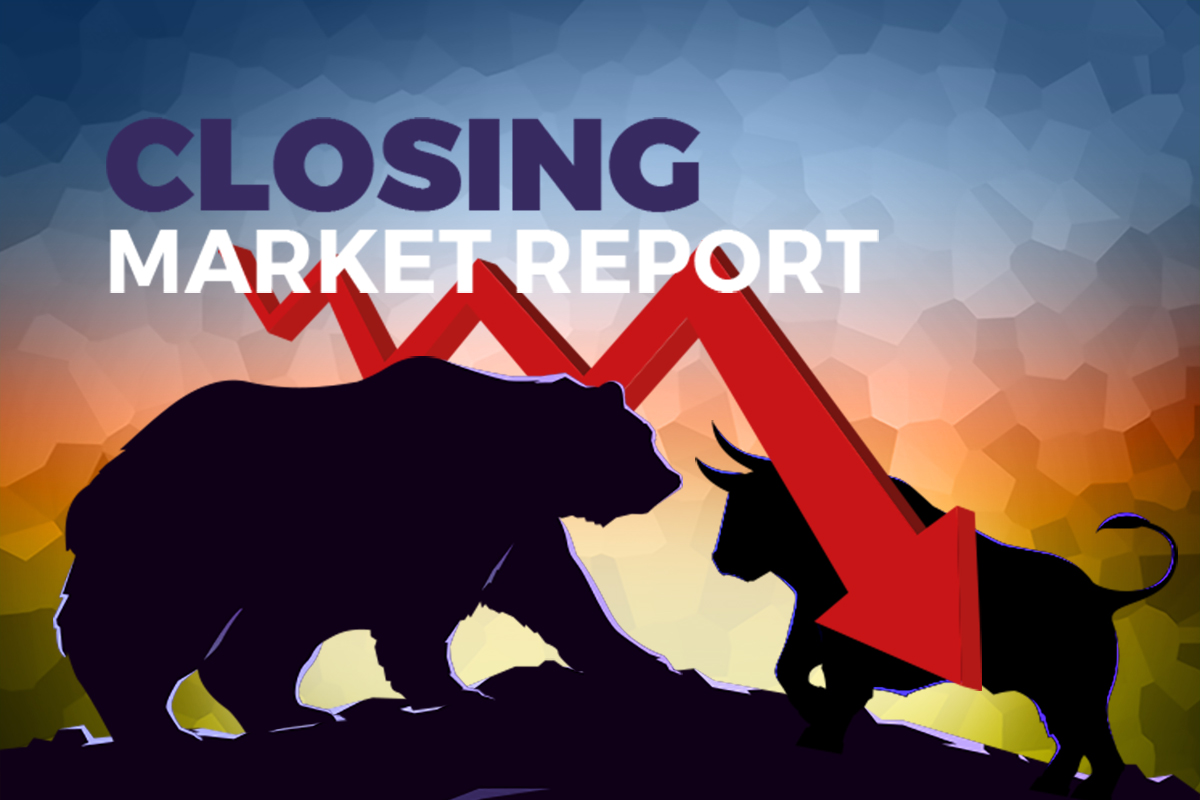 KUALA LUMPUR (Jan 31): Bursa Malaysia ended at its intraday low on the last trading day of January, echoing the negative performance of regional bourses and poor global market sentiment.
At 5pm on Tuesday (Jan 31), the benchmark FBM KLCI had given up 13.89 points or 0.93% to 1,485.50, from Monday's close at 1,499.39.
It opened 5.60 points lower at 1,493.79, and moved between 1,485.50 and 1,493.89 throughout the day. 
Market breadth was negative, with losers thumping gainers 632 to 325, while 389 counters were unchanged, 861 untraded, and 45 others suspended.
Turnover shrank to 4.03 billion units worth RM2.78 billion, against Monday's 4.56 billion units worth RM2.44 billion.
Commenting on Tuesday's market performance, Rakuten Trade Sdn Bhd vice-president of equity research Thong Pak Leng said the KLCI closed lower in tandem with the negative performance of regional bourses.
"Key regional indices closed lower with strong selling of tech stocks, following the negative cue from Wall Street, as investors were cautious ahead of key US economic data and major central bank meetings," he told Bernama.
He explained that investors expect the US Federal Reserve to raise interest rates by 25 basis points on Wednesday, and the European Central Bank by 50 basis points on Thursday.
"As for the local bourse, we believe today's (Tuesday) selldown offers opportunities to bargain-hunt for stocks at lower levels. Hence, we reckon the benchmark index to stage a rebound soon. We maintain our KLCI target for the week at between 1,490 and 1,505," he added.
Key regional indices were all in the red, with Japan's Nikkei 225 losing 0.39% to 27,327.11, while Hong Kong's Hang Seng Index fell 1.03% to 21,842.33, Singapore's Strait Times Index slid 0.43% to 3,363.70, and South Korea's Kospi erased 1.04% to 2,425.08.
Back home, losers among the heavyweights were led by Petronas Gas Bhd, erasing 78 sen to RM16.82 a share, followed by Hong Leong Bank Bhd, which shed 68 sen to RM20.52, Digi.Com Bhd, which lost 11 sen to RM4.21, Petronas Dagangan Bhd, which declined RM1.08 to RM21.80, and Petronas Chemicals Group Bhd, which was 10 sen easier at RM8.35.
Meanwhile, Malayan Banking Bhd (Maybank) erased four sen to RM8.74, Public Bank Bhd was two sen easier at RM4.24, while CIMB Group Holdings Bhd shed three sen to RM5.75.
As for the actives, ACE Market debutant Vestland Bhd added six sen to 39 sen, while Borneo Oil Bhd at two sen, G3 Global Bhd at three sen, Zen Tech International Bhd at 6.5 sen and Sapura Energy at five sen were all flat.
Bursa and its subsidiaries will be closed on Wednesday in conjunction with Federal Territory Day celebration.
On the index board, the FBM Emas Index dropped 93.36 points to 10,816.27, the FBMT 100 Index fell 92.0 points to 10,485.46, and the FBM Emas Shariah Index plunged 113.43 points to 11,076.20.
The FBM 70 Index contracted 94.10 points to 13,686.0, and the FBM ACE Index reduced 47.05 points to 5,711.46.  
Sector-wise, the Industrial Products and Services Index cut 1.37 points to 189.93, the Energy Index slid 6.04 points to 887.25, the Plantation Index was 20.68 points weaker at 6,829.38, and the Financial Services Index dipped 124.62 points to 16,413.43.
The Main Market volume was lower at 2.5 billion shares worth RM2.31 billion, compared with Monday's 3.08 billion shares worth RM2.03 billion.
Warrant turnover slipped to 299.42 million units worth RM50.9 million, from 349.42 million units worth RM58.05 million previously. 
The ACE Market volume declined to 1.24 billion shares worth RM418.5 million, from 1.13 billion shares worth RM347.61 million a day ago.
Consumer product and service counters accounted for 470.97 million shares traded on the Main Market, followed by industrial products and services (634.37 million), construction (177.98 million), technology (253.38 million), special purpose acquisition companies (nil), financial services (104.28 million), property (134.22 million), plantation (38.46 million), real estate investment trusts (15.15 million), closed/funds (9,000), energy (416.26 million), healthcare (116.37 million), telecommunications and media (43.15 million), transportation and logistics (66.83 million), and utilities (25.48 million).