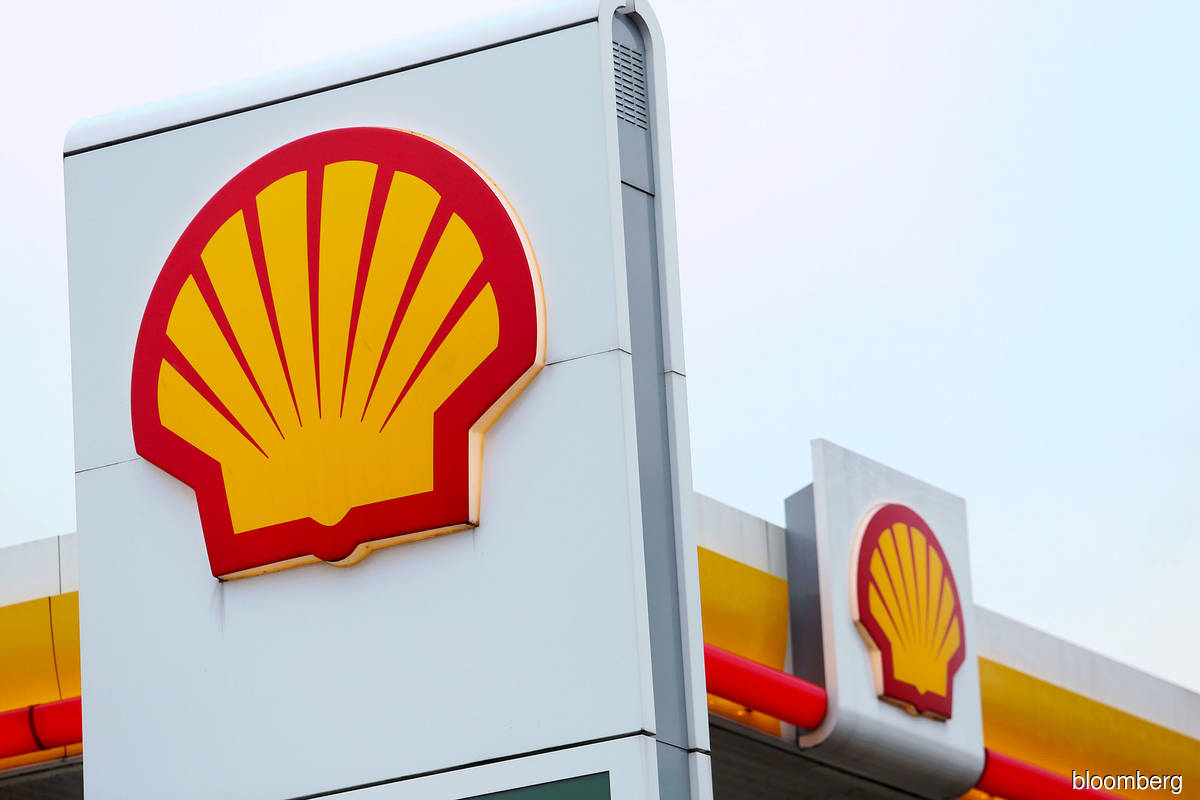 (Feb 2): Shell plc posted a fourth-quarter profit that was well ahead of expectations as its natural gas business thrived, lifting the oil major to a record performance in 2022 fuelled by soaring energy prices.
After a bumpy ride earlier in the year amid volatile markets, Shell's integrated gas unit was firing on all cylinders in the final quarter, delivering US$6 billion (RM25.47 billion) of adjusted profit in its best-ever performance. The "scale and scope" of the business that produces and trades liquefied natural gas — a crucial fuel for Europe as Russia squeezed pipeline exports — helped drive this performance, the company said. 
Flush with cash, Shell kept up the pace of share buy-backs by announcing a further US$4 billion of purchases in the coming months, and went ahead with a planned 15% dividend hike. It's a sign that chief executive officer Wael Sawan, who took over the top job at the beginning of the year, will continue to prioritise using Shell's riches to reward shareholders.
Shares in the company had risen 1% to 2,391.5 pence as of 8.03am in London. 
"We intend to remain disciplined while delivering compelling shareholder returns," Sawan said in a statement on Thursday (Feb 2). "Our results in the fourth quarter and across the full year demonstrate the strength of Shell's differentiated portfolio."
Shell's fourth-quarter adjusted net income of US$9.81 billion was well ahead of the average analyst estimate of US$7.97 billion compiled by the company. It posted a profit of US$39.87 billion for the full year, beating the previous record of US$28.4 billion set in 2008.
"Chemicals reported a larger loss than expected, and upstream was a bit weaker than the consensus — but these were overshadowed by the huge beat in integrated gas," RBC analyst Biraj Borkhataria said in a note. "Following last quarter's disappointment over trading in integrated gas, Shell assured the market that this 'was not structural'. Results today highlight this was indeed true."
The earnings are the latest evidence of a blowout year for Big Oil, with Exxon Mobil Corp also reporting a record annual profit in recent days. The performance has drawn scrutiny from governments around the world, whose populations are struggling with a cost-of-living crisis caused in large part by high oil and gas prices. The companies have been criticised both for making too much money, and for giving so much of it back to shareholders instead of investing more in new energy supplies. 
Like other oil majors, Shell has used a portion of the cash bonanza to get its balance sheet in shape. Shell's gearing — a measure of net debt relative to its value — dropped to 18.9%, the lowest since 2015.
Read also:
Shell sees opportunities in a world 'desperately in need' of gas