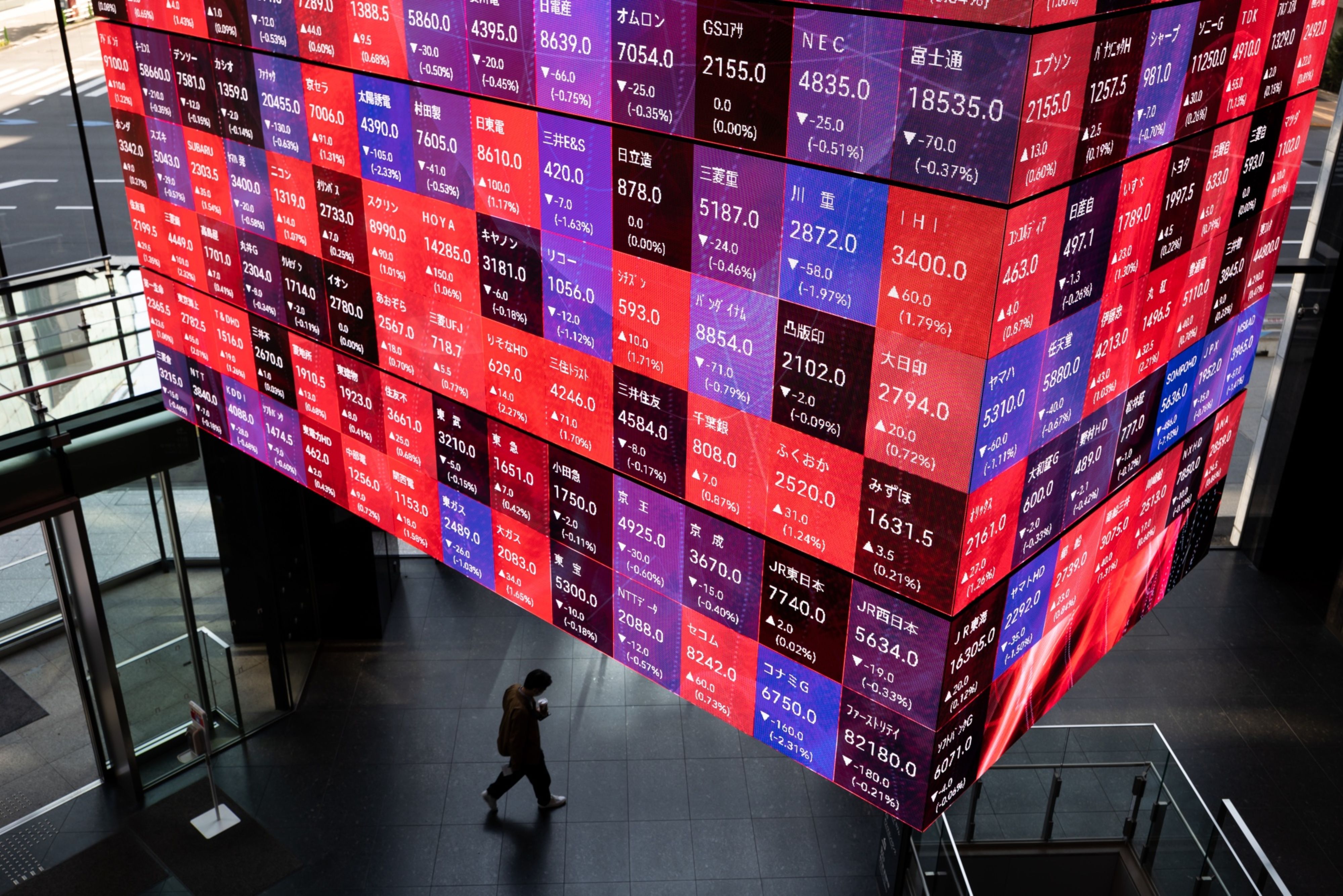 (Feb 3): Asian stocks are poised for a cautious open as disappointing earnings from some big-tech names after-hours weigh on sentiment following a surge in US equities during official trading.
Australia stocks struggled to gain traction, while futures contracts for Japan gain and Hong Kong contracts fall. US futures fall in early Asian trading. The tech-heavy Nasdaq 100 rallied Thursday and the S&P 500 closed up more than 1%, boosted by Meta Platforms Inc's positive earnings. 
In after hours trading in the US,  Apple Inc, Amazon.com Inc and Google parent Alphabet Inc fell more than 2% after releasing results.
Australian and New Zealand bonds rose in early Asia trading. That echoed moves in Treasuries which saw the 10-year yield down two basis points to 3.39%. A dollar index rose the most in nearly a month. 
Adani companies will remain in focus for investors in Asia on Friday. Billionaire Gautam Adani is in talks with creditors to prepay some loans backed by pledged shares, while India's biggest stock exchanges placed six Adani companies on a watchlist for additional trading scrutiny. 
Emerging-markets investor Mark Mobius said his firm didn't participate in Adani Enterprises Ltd's stock sale before it was pulled as concerns about its debt "scared us away." Meanwhile, Goldman Sachs Group Inc. and JPMorgan Chase & Co have told some clients that bonds related to Adani's business empire can offer value.
Gold slumped almost 2% on Thursday as traders sold off haven assets amid renewed optimism developed nations including the US are reining in inflation and may be able to avoid recessions. Investors across the globe have been cheering what they perceive as varying degrees of dovish tilts from central banks across the globe.
The Labor Department releases its hiring report for January on Friday. Fed chair Jerome Powell said Wednesday the central bank had made progress in its inflation battle even as labor-market data continues to show tightness that could add to wage pressures.  
Bonds rallied in Europe, helping underpin gains in the US, after the Bank of England raised rates by half a point but indicated that its tightening cycle is drawing to a close. And while the European Central Bank remained somewhat hawkish, traders were heartened when president Christine Lagarde acknowledged disinflation.
"After the Fed and Bank of England both hinted at being close to the peak in their cycles, today's meeting suggests the ECB is comfortable that it is also close to the end of its monetary tightening," said Steve Ryder, a senior portfolio manager at Aviva Investors. "We believe this peak tightening backdrop will continue to reduce volatility in government bonds over the coming months and make for an attractive income opportunity."
Meanwhile, positioning in US swaps markets assumes the Fed is getting closer to cutting rates as traders bet that economic conditions are likely to keep it from the additional rate increases that policymakers still anticipate.
On the economic front, PMI services reading are due on Friday for Australia, Japan and China.