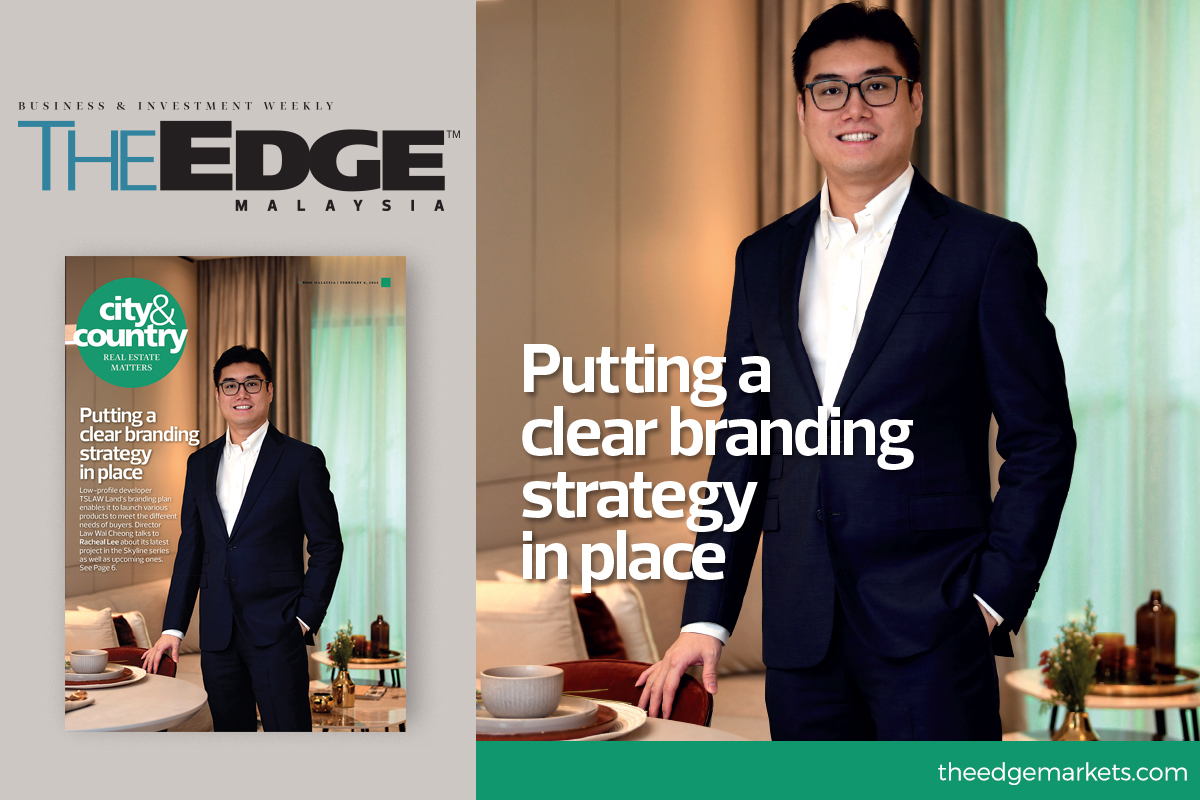 KUALA LUMPUR (Feb 5): Low-profile property developer TSLAW Land has a new branding plan in place, which enables it to launch various products to meet the different needs of homebuyers. 
Its director Law Wai Cheong highlights the importance of branding in the property business. "We have been in the steel business, which is very much B2B (business-to-business), where branding is not so important. However, property development is more on the end-users, whereby branding is important for them to know who we are and what we do. At TSLAW Land, we break it down to several series...so we can do all ranges of development."
TSLAW Land's second offering in its Skyline series is Skyline Kuchai. The RM1 billion project, which will be launched in March, will be a fully residential development with 1,838 apartment units, with sizes ranging from 550 to 1,470 sq ft, in two blocks.
Also in this issue is our coverage of the CBRE Research Asia-Pacific Retail Flash Survey January 2023 report, which reveals that most retailers in Asia-Pacific are expecting more sales and planning to open new stores. 
We have also updated The Edge/Nawawi Tie Leung Property Consultants Penang Housing Property Monitor for 3Q2022 with new formats and schemes sampled. Its data has unveiled that landed homes in Penang are expected to be more expensive at launch, owing to factors such as high land cost on the island because of scarcity of land, as well as the rise in construction costs and the overnight policy rate over the last few quarters.
Read all about it in the Feb 6 issue of City & Country.
Save by subscribing to us for your print and/or digital copy.
P/S: The Edge is also available on Apple's AppStore and Androids' Google Play.