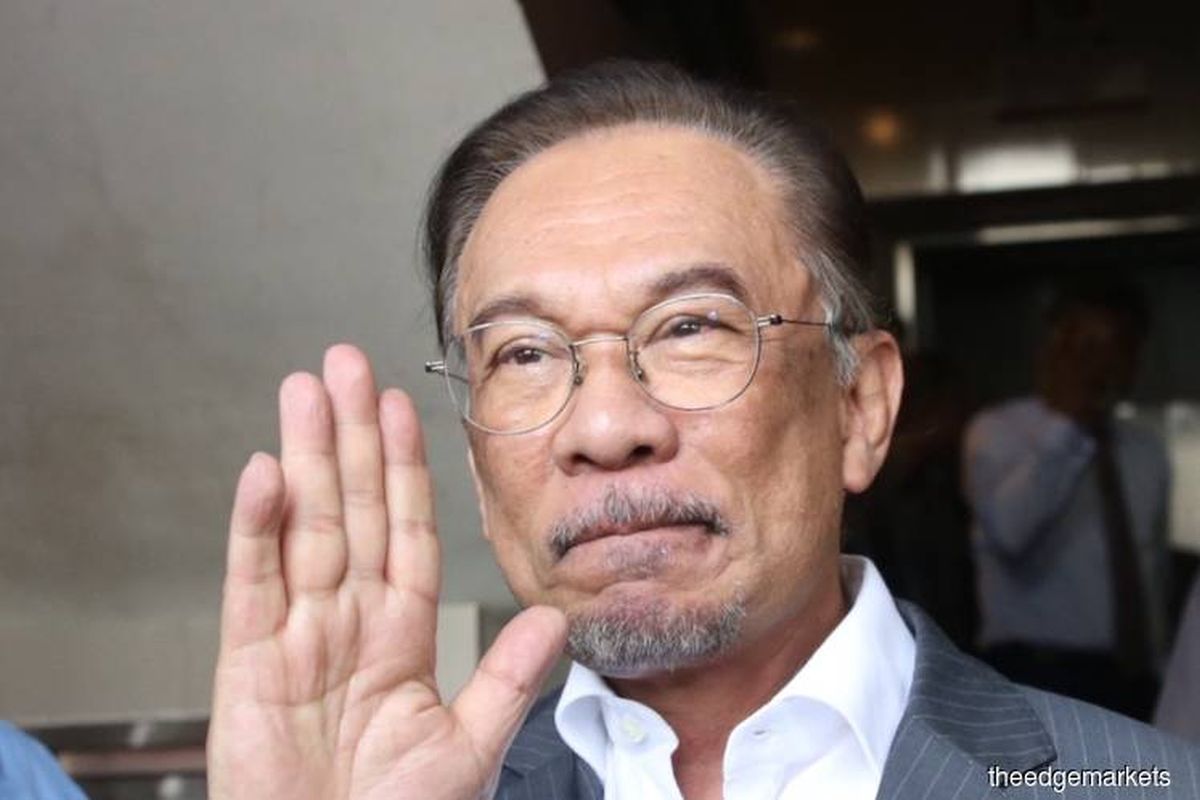 PETALING JAYA (Feb 6): Prime Minister Datuk Seri Anwar Ibrahim has urged all quarters to allow enforcement and legislative bodies the space to carry out their task of combating corruption and abuse of power.
He said this is to ensure these enforcement bodies were able to act decisively and complete their duties well while saving the country from such heinous acts.
"This country is on the brink of being ruined because excesses and corruption have become part of a system that is not easily dismantled.
"Believe me that after several months in the government, I am confident this problem is one that is truly complicated and difficult to take down. And that is why political leaders should not be using religious and racial arguments to question anti-corruption efforts," he said after chairing a PKR central leadership meeting here on Monday.
Anwar, who is PKR president, said he was making this call because there were quarters who have been citing petty religious points to defend corruption and abuse of power.
He pointed out that no religion, including Islam, can be used to defend such tainted acts.
"What more Islam which firmly rejects abuse of power and destruction of a system caused by corruption that has been rampant in this country," he said.
On Bersatu's accounts being frozen, Anwar said this was done as it involved large amounts and linked to several government decisions made when the party's president Tan Sri Muhyiddin Yassin was prime minister.
"In fact, they should be prepared to explain where needed and not interfere with the enforcement bodies, be it PDRM (Royal Malaysia Police), LHDN (Inland Revenue Board) or SPRM (Malaysian Anti-Corruption Commission). And should there be prosecution, allow the Judiciary to act independently.
"If you are clean, there is nothing to be afraid of. All this talk about being a clean party that wants to establish a clean government, so if that is the case you should support all actions.
"How are we to eradicate (corruption) if we do not give more power and authority to enforcement bodies to carry out and complete their tasks," he said.
Last Wednesday, MACC chief commissioner Tan Sri Azam Baki confirmed that several bank accounts belonging to Bersatu have been frozen to assist investigations under the MACC Act 2009 and the Anti-Money Laundering, Anti-Terrorism Financing and Proceeds of Unlawful Activities Act.
On Dec 6, Azam said the MACC had opened an investigation paper into the alleged misappropriation of RM600 billion in funds by the previous government.