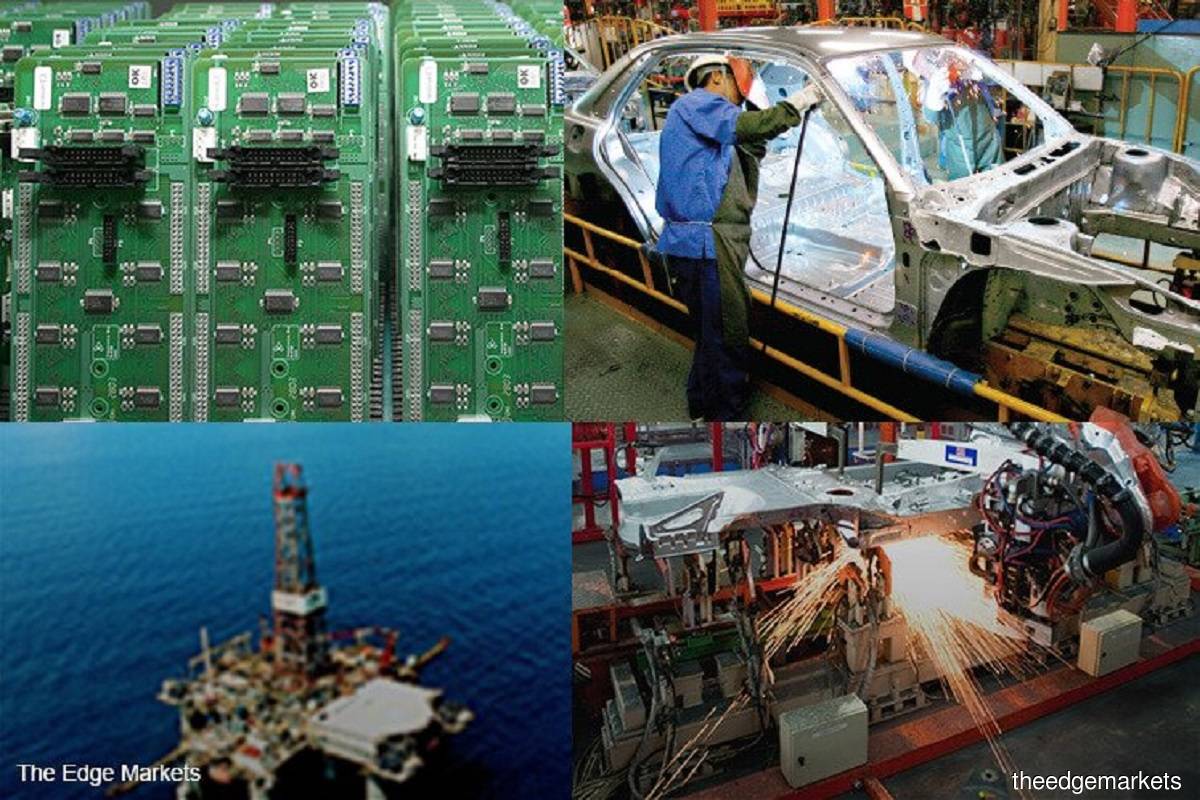 KUALA LUMPUR (Feb 7): Malaysia's industrial production index (IPI) for 2022 narrowed to 6.9% from 7.2% recorded in 2021, driven by the manufacturing index (8.2%), electricity index (4.5%), and mining index (2.8%), according to the Department of Statistics Malaysia (DOSM).
Chief statistician Datuk Seri Dr Mohd Uzir Mahidin said for the final quarter of 2022 (4Q2022), the index grew at a slower rate of 4.1% compared to 4Q2021, attributed to the growth in manufacturing (4%) and mining (6.2%) indices.
"In December, the index's growth slipped to 3.0% from 4.8% recorded in November, driven by the mining index (4.1%) and manufacturing index (3.0%)," he said in a statement.
He said output in the manufacturing sector expanded by 3.0% in December 2022, driven by electrical and electronics products (7.2%), transport equipment and other manufactures (8.5%), food, beverages and tobacco products (3.4%), and non-metallic mineral products, basic metal and fabricated metal products (2.2%).
Smaller declines were recorded in the output of petroleum, chemical, rubber and plastic products (0.9%), and textiles, wearing apparel, leather products and footwear (0.5%).
Meanwhile, the production of wood products, furniture, paper products and printing continued to decline by 4.3% versus a 3.6% decline in November 2022.
Read also:
DOSM: Malaysia's services producer price index up 3.3% in 4Q
December manufacturing sales up 8.6% to RM156.3b, says DOSM