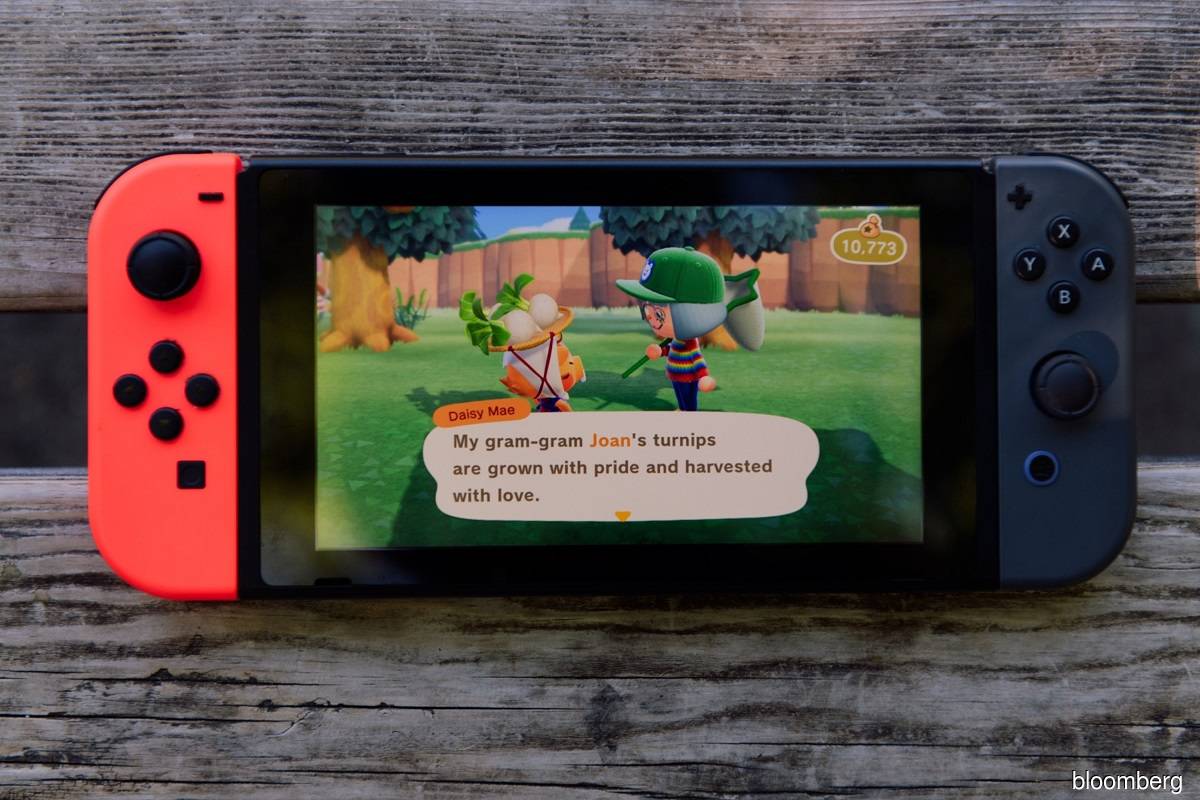 (Feb 7): Nintendo Co cut its full-year earnings and revenue outlook, underscoring uncertainty around its ageing Switch console and the global gaming environment.
The Kyoto-based company said it missed its targets for console sales towards year end, while foreign currency volatility also played a role. It now expects operating income of ¥480 billion (US$3.6 billion or RM15.63 billion) for the year ending March, down from ¥500 billion previously. It's projecting net sales of ¥1.6 trillion, down from ¥1.65 trillion.
Many investors had expected the company to increase its guidance, thanks to twin games Pokémon Scarlet and Pokémon Violet, which became the fastest-selling Nintendo games in the company's history. The company reported operating profit of ¥190.2 billion and sales of ¥638.2 billion for the December quarter, both weaker than average estimates.
"The outcome was weak, and that's a surprise. The year-end holiday season suggested that sales of hardware weren't that strong despite amplified supply, which also weakened sales of software," Toyo Securities analyst Hideki Yasuda said. "It's now clear that the Switch's momentum is downward."
Nintendo has sat out the rally in tech stocks this year, and may remain stuck in the doldrums until it unveils a successor to its Switch game console, which has seen sales declining over the past two years.
The downgrade came despite strong sales of Pokémon Scarlet and Pokémon Violet, which were released in November. It made for a successful end to the year, as only weeks earlier, Splatoon 3 had set a new high for fastest domestic sales in Japan. Game sales have helped prop up momentum of the Switch console, demand for which has started to show signs of slowing.
Nintendo may be able to fire up sales with new special editions of the Switch console, Yasuda has said, tying in with blockbuster launches such as the latest Legend of Zelda instalment.
"If Nintendo prepares at least two special editions, it can still sell more than 20 million units in the next fiscal year," Yasuda said. "Without that, sales would be 18 million or fewer, which, to be honest, is still strong for hardware of that age."