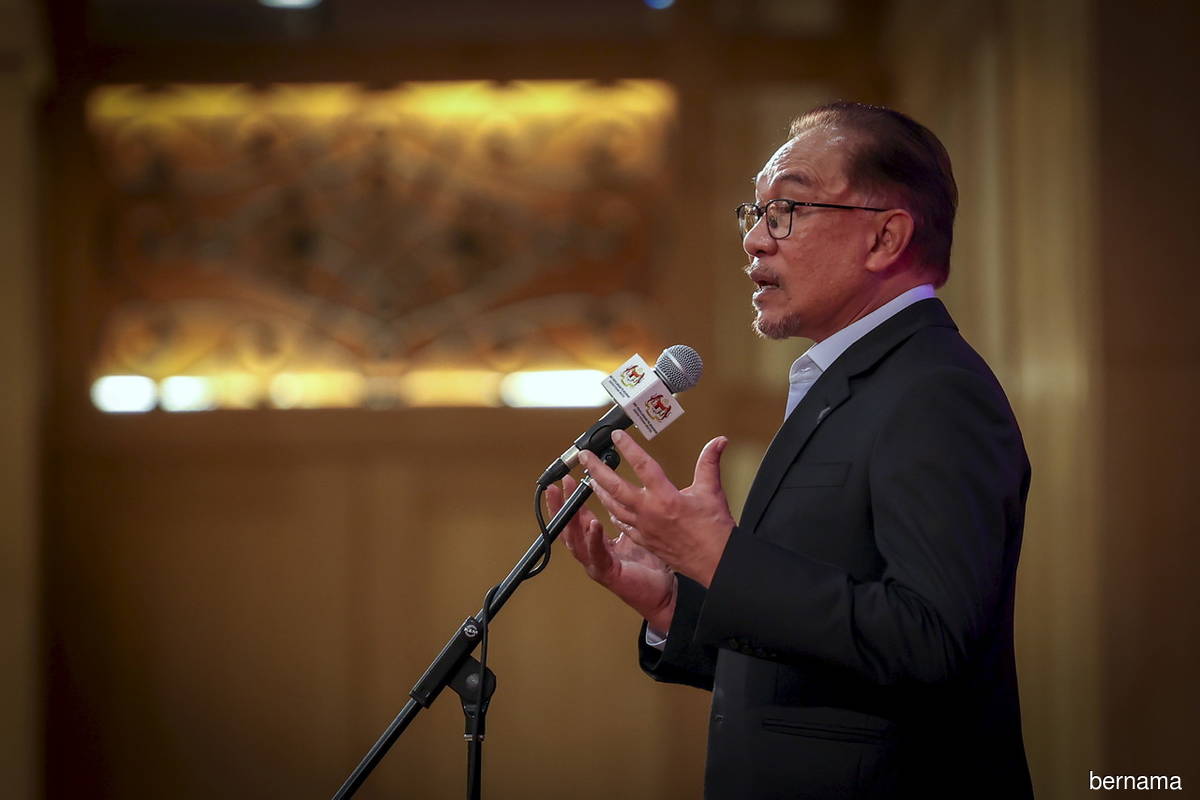 PUTRAJAYA (Feb 8): Budget 2023, set to be retabled on Feb 24, will take into account the current economic challenges, while at the same time driving the country's growth and attracting investments, said Prime Minister Datuk Seri Anwar Ibrahim.
Anwar, who is also the finance minister, said the government is also taking into account the country's competitiveness, the speed of business approvals as well as several new initiatives, including digitisation and sustainable consumption and production of natural resources in the downstream process in Budget 2023.
"We are trailing behind [in those areas] compared to Indonesia, Thailand and Vietnam. 
"As such, we must address these issues to ensure we remain competitive," he said while addressing the Ministry of Finance's monthly gathering here on Wednesday (Feb 8).
Also present were Deputy Finance Ministers Datuk Seri Ahmad Maslan and Steven Sim. 
Anwar said that the biggest challenge in drafting Budget 2023 is coming up with well-balanced policies that would attract investors while protecting the people, especially the hardcore poor.
"Sometimes there is a slight clash of ideas and policies. This can be an example of how we can translate Madani into economic growth.
"We are focusing on the people. Nobody should feel left out and uncared for," he said.
Read also:
PM wants enforcement bodies to act without heed to position, ideology