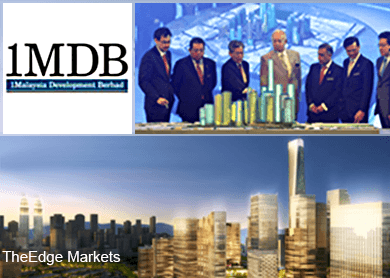 (April 23): The proposal for troubled investment firm 1Malaysia Development Bhd (1MDB) to set up an RM12.6 billion aluminium smelter in Sarawak's Corridor of Renewable Energy (SCORE) in Bintulu has fallen through.
The Sarawak state assembly was told today that the proposal, made by Prime Minister Datuk Seri Najib Razak on June 17, 2011, to set up the plant in a joint venture with the Abu Dhabi-based Mubahala Development Company, would not materialise.
It was reported that the prime minister had made the proposal under a strategic cooperation during the visit of United Arab Emirates' crown prince Sheikh Mohammed Zayed Al Nahyan.
Assistant Minister of Industrial Development Datuk Julaihi Narawi, in reply to a question from PKR's Batu Lintang assemblyman See Chee How, gave no reasons for the failure.
Julaihi also told the assembly the proposal by Chinese utility giant State Grid of China (SGCC) to set up a smelter in Bintulu would not materialise, either.
The proposal for SGCC to set up the US$6 billion to US$8 billion (RM22 billion to RM29 billion) plant was first made during Najib's minister's visit to Beijing in June 2009 and cemented in November the same year during Chinese President Hu Jintao's state visit to Malaysia.
The cooperation agreement also involved giving the Chinese contracts to build three hydroelectric dams in Sarawak.
Julaihi said currently only four licences for aluminium smelter plants had been granted: three in the Samalaju Industrial Park in Bintulu and one in Mukah.
He said of the four plants, two, both belonging to Press Metal, were operational while the other two – Smelter Asia Sdn Bhd and Leader Universal (Sarawak) Sdn Bhd – were in their planning stages.
Press Metal Berhad Mukah commenced operation in 2009 while Press Metal Berhad Bintulu began operation in December 2012.
See later told reporters he was delighted with the failures.
"Too many smelters. Good for Sarawak but not good for our PM.
"Quite incredible how his pet 1MDB can get all the country leaders to stage play with our PM, yet all comes to nothing." – The Malaysian Insider