This article first appeared in Options, The Edge Malaysia Weekly, on July 31, 2017 - August 06, 2017.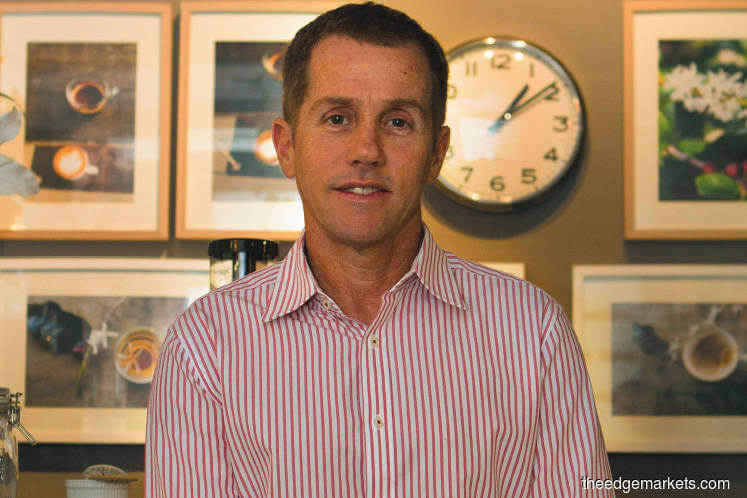 To celebrate the 50th anniversary of YTL Corp in 2005, the founding Yeoh family organised a free concert in KL, admission for which members of the public had to ballot for. And ballot they did, because the musical lineup was truly impressive — it included tenor Russell Watson, accompanied by the critically acclaimed Adelaide Symphony Orchestra and conducted by Mike Moran. The event, which capped a hugely successful five-day, free, arts-related programme beforehand, was held in the YTL-owned Sentul Park — this is adjacent to klpac, the construction of which the family-run conglomerate also funded.
Supporting the arts has always been part of the company's ethos, and remains something it actively does as it's a passion of the family as well. "It has certainly been a passion of YTL Corp's managing director Tan Sri Francis', so from a very early stage, the support has been there — he has a great love for opera and sings and plays the piano himself," says YTL director of environmental investments, Ralph Dixon. "klpac was the beginning of a more substantial effort to supporting the arts, and restoring the old building in Sentul [and turning it] into an arts centre was at a cost of about RM25 million."
YTL's support of the arts extends to well beyond its home in Malaysia, too. An unforgettable concert in Bath, England, in 2003 remains fresh in the memories of those who attended it, especially as it was headlined by the Three Tenors — José Carreras, Placido Domingo and Luciano Pavarotti. In 2015, a concert in Rome's Terme di Caracalla featured Carreras, tenor Alessandro Safina, flautist Andrea Griminelli, soprano Cynthia Lawrence and the mezzo-soprano Carly Paoli, accompanied by the Roma United Orchestra conducted by David Giménez.
Dixon manages the sustainability arm of YTL Corp, which is based on four pillars — workplace, environment, governance and community. "Our support of the arts sits under the community development pillar, as we see this as an extremely important part of building and enhancing the life of communities," Dixon says. Although a great deal of emphasis is also placed on issues like alleviating rural poverty, energy, clean water and access to information and education, Dixon feels that being a nation blessed with so much cultural heritage, the arts are an undisputed way to reach out to communities.
"There is so much here, and there is so much we can all learn from each other," he adds in earnest. "It's a good way to communicate not only heritage and history but also provide valuable life skills — it can't be all about engineering, accounting and the sciences, there has to be a softer side of life as well. It would be a barren landscape if not for the arts, and a soul is so very important for any country and its communities."
But the company's support of the arts is not purely based on a healthy interest in it — it is also a matter of necessity. "Right now, the arts cannot quite survive without corporate sponsorship," Dixon says. "The threshold for ticket prices isn't that high, so we definitely need corporate intervention — whether it is by way of providing a venue or any other support. However, you'd want the arts industry to sustain itself — that's the end goal. In London, for example, that is the case! If you look at ticket prices in KL, they are very cheap. We are progressing, without a doubt, but we aren't at the point where the industry is self-sustaining just yet. Certain commercial films made lately appear to have made it, so you can see that the potential is there.
"But I do think that corporate support shouldn't be limited to philanthropy but should get all stakeholders involved as well. That creates a culture of engagement, which is a much more strategic and sustainable model. It becomes more interesting that way, and keeps people engaged and involved for longer."
Investment in the arts and the community cannot be measured by traditional means, so there is often no way to tell how much effect it has on a company's bottom line. This is a valid concern, but Dixon says it is those very intangible benefits that make it all worthwhile. "When it comes to sustainability efforts, it's very hard to put a tangible value — that's why it is called non-financial reporting. With a hotel, you can use occupancy or customer return rates as a means to prove success and efficacy. There are a lot of intangible benefits that are difficult to measure, like employee retention, access to M&A (mergers and acquisitions), brand building, attracting quality talent that stays on a long time — and this is exactly what you want as an employer."
Dixon uses YTL's own example in Indonesia to prove his point. "In Java, we have a power plant and we employ a lot of people from the surrounding community. It is in our interest to ensure those communities are well served and cared for because happy people are happy employees as well. Now, that's not measurable but it makes a huge difference to being able to do business."
He pauses before stating the best possible reason for any corporation's support of the arts, on any scale it can manage to: "At YTL, we believe that there's a lot to be said about doing something because it's the right thing to do — for no other reason than that."