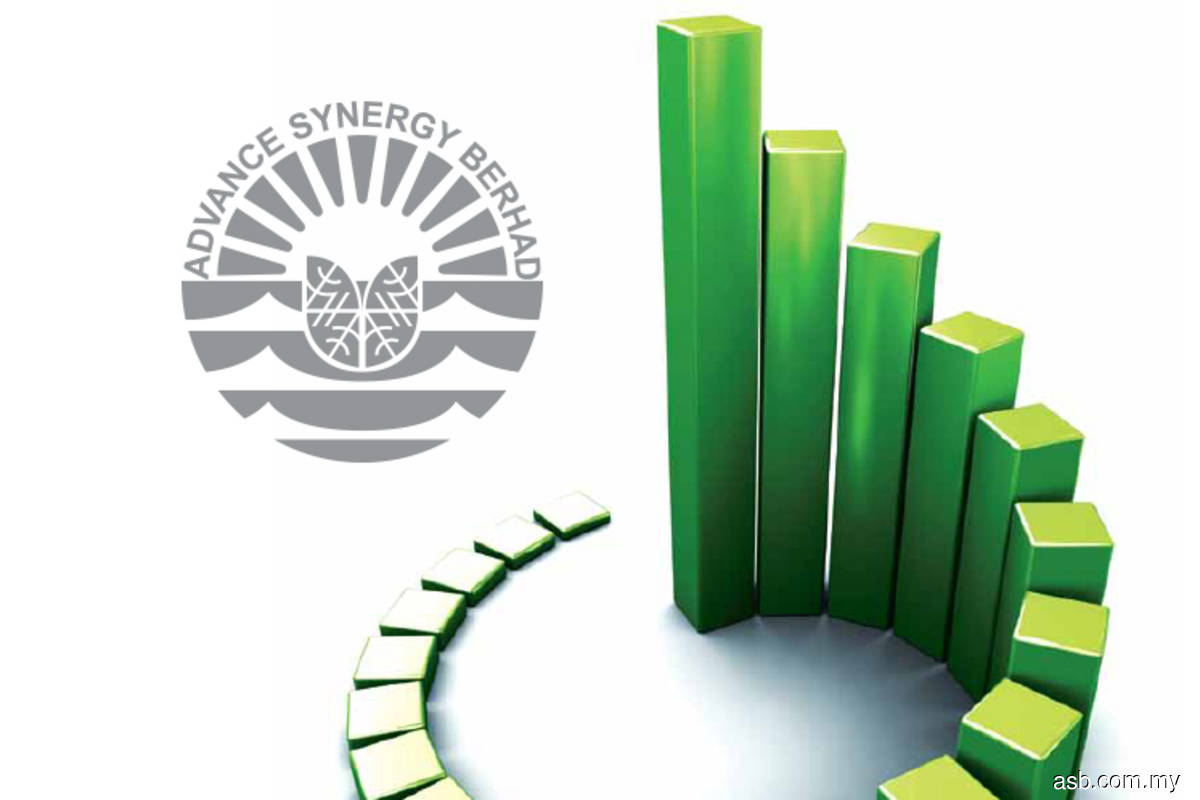 KUALA LUMPUR (Aug 18): Advance Synergy Bhd (ASB) and Malayan United Industries Bhd's (MUIIND) rare heavy share-trade volume continued today, while the stocks' prices fell as these companies, which are said to be linked to PKR president and opposition leader Datuk Seri Anwar Ibrahim, have drawn investors' attention since Monday (Aug 16), as Anwar is seen as a potential prime minister candidate after Tan Sri Muhyiddin Yassin's resignation as prime minister.
It was reported that Yang di-Pertuan Agong Al-Sultan Abdullah Ri'ayatuddin Al-Mustafa Billah Shah on Monday accepted Muhyiddin and his Cabinet's collective resignations and that the King consented to Muhyiddin taking over the role of caretaker prime minister until his successor is appointed.
At Bursa Malaysia, diversified company ASB, whose shares slipped 3 sen or 13.3% to close at 19.5 sen, saw some 327.15 million shares traded. It earlier touched as low as 18.5 sen. Its latest share price gives it a market capitalisation of RM181 million.
MUIIND, meanwhile, saw 73.46 million shares traded after the diversified group's stock price fell half a sen or 4.8% to 10 sen, giving it a market capitalisation of RM293 million.
ASB and MUIIND's rare heavy share-trade volume has been observed since Monday, when their share trade volumes spiked to about 138 million and 93 million units respectively, from around 26 million and 1.42 million respectively on Friday (Aug 13).
Yesterday (Aug 17), ASB's share-trade volume jumped to about 466 million units, while MUIIND's volume rose to around 129 million.
Anwar's sister Farizon Ibrahim is an independent non-executive director of MUIIND, according to the latest annual report of MUIIND, the diversified businesses of which include retail and hotel operations, besides property development.
"She (Farizon) was appointed to the board (of MUIIND) on June 26, 2018. She is a member of the audit committee. She sits on the boards of (MUIIND-linked companies) Pan Malaysia Holdings Bhd, Pan Malaysian Industries Bhd, Pan Malaysia Capital Bhd and Metrojaya Bhd," MUIIND's annual report said.
Meanwhile, news reports have indicated that ASB group chairman Datuk Ahmad Sebi Bakar is linked to Anwar, although the reports did not say how they were linked.
ASB said on its website that Ahmad Sebi was appointed to the board of the company on April 9, 1991 and redesignated from executive chair to group executive chair on Sept 28, 2012. "On Sept 1, 2017, he was redesignated to non-executive group chair," ASB said.
ASB said its diversified businesses include hotel and ICT operations, besides property development.
The last time ASB and MUIIND share trades drew substantial attention from investors was probably in October 2020, when Anwar said he was granted an audience with the King during the month.
"In the meeting, I will present documentation of the strong and convincing majority of MPs (members of parliament) as I mentioned earlier," Anwar claimed via Twitter then.
In response to the ASB and MUIIND's share trade dynamics, news articles on Oct 12, 2020 reported Anwar saying in a statement then that he was concerned that several stocks on Bursa had recently seen extraordinary active trading and gains, on the basis that these counters were linked to him.
He also reportedly said he wanted to take the opportunity to remind investors to invest carefully and not based on rumours. It was reported that he also encouraged Bursa and the Securities Commission Malaysia to immediately take appropriate action against any individuals manipulating the market via malicious political rumours.
"In response, I want to stress that I have no financial interests whatsoever in these stocks. It is an unfortunate reflection of the state of our economy that such rumours can move markets," he said.
Anwar neither specified in the statement the names of the stocks, nor substantiated his claims of market manipulation via malicious political rumours.
Tan Choe Choe & Chong Jin Hun