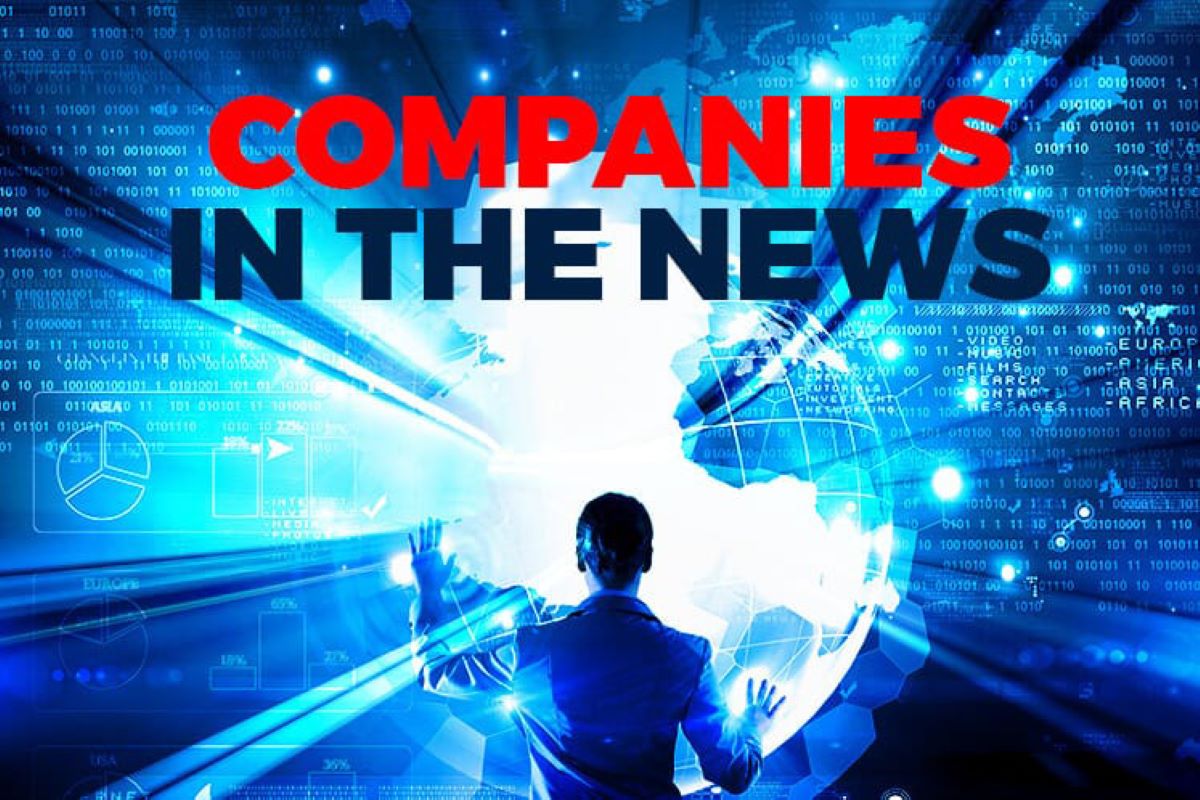 KUALA LUMPUR (May 25): Here is a brief look at some corporate announcements and news flow on Wednesday (May 25) involving Affin Bank Bhd, Sime Darby Property Bhd, FGV Holdings Bhd, Serba Dinamik Holdings Bhd, Telekom Malaysia Bhd, Tropicana Corp Bhd, Pos Malaysia Bhd,  Axiata Group Bhd, Velesto Energy Bhd, UEM Sunrise Bhd, MBM Resources Bhd, Bumi Armada Bhd, Chin Hin Group Bhd, Genting Plantations Bhd, Mega First Corporation Bhd, Hap Seng Plantations Holdings Bhd, Hibiscus Petroleum Bhd, Supermax Corporation Bhd, Hong Leong Industries Bhd and Matrix Concepts Holdings Bhd.
Affin Bank Bhd intends to pay a special dividend to shareholders upon completion of its entire 63% stake sale in Affin Hwang Asset Management Bhd by Affin Bank's 100%-owned subsidiary Affin Hwang Investment Bank Bhd for RM1.42 billion to Starlight Asset Sdn Bhd. The bank's president and group chief executive officer Datuk Wan Razly Abdullah Wan Ali said Affin Bank shareholders during the extraordinary general meeting approved the sale by Affin Hwang Investment Bank of the latter's entire 63% stake comprising seven million shares in Affin Hwang Asset Management. He however said Affin Bank is unable, for now, to comment on the quantum of the special dividend, as the group has to allocate capital towards the financial services provider's future growth.
Sime Darby Property Bhd said the group's profitability in the financial year ending Dec 31, 2022 (FY22) may be affected by margin erosion brought by higher building material costs and labour shortage. Its managing director Datuk Azmir Merican said the group's financial performance for FY22 will be underpinned by unbilled sales which remain strong at RM2.9 billion and gives the company revenue visibility. According to him, 60% to 70% of the unbilled sales will be reflected in FY22.
FGV Holdings Bhd, which owns about 5% of oil palm plantations in Indonesia, expects to benefit from Jakarta's recent decision to lift the ban on palm oil exports, group chief executive officer Mohd Nazrul Izam Mansor said. Nevertheless, he said that the price of crude palm oil is projected to go down to between RM4,200 and RM5,000 per tonne in Malaysia.
Serba Dinamik Holdings Bhd group managing director (MD) and group chief executive officer Datuk Dr Mohd Abdul Karim Abdullah has been forced to sell more shares — this round involving 16.99 million shares representing a 0.458% stake — in the troubled oil and gas outfit. The forced disposal of the shares was done in two blocks of 3.54 million and 13.45 million shares on Monday (May 23) and Tuesday (May 24) respectively. This latest round of forced selling has trimmed his stake in Serba Dinamik to 20.368% or 755.57 million shares.
Telekom Malaysia Bhd's (TM) net profit rose 4.42% to RM339.84 million for the first quarter ended March 31, 2022 (1QFY22) from RM325.46 million in the same quarter last year — despite having to apply the Prosperity Tax or Cukai Makmur — thanks to lower finance costs subsequent to the group's early redemption of its RM2 billion sukuk in March 2021. The group also recorded lower foreign exchange translation losses on borrowings, while revenue for the quarter grew 2.95% to RM2.89 billion from RM2.81 billion, driven primarily by increased demand for voice, Internet and multimedia.
Tropicana Corp Bhd sank into the red in 1QFY22 with a net loss of RM33.39 million from a net profit of RM2.34 million a year earlier, largely because its hotel business "has not fully recovered from the Covid-19 pandemic". The property developer's quarterly revenue slipped 7.16% to RM223.3 million in 1QFY22 from RM240.53 million a year ago, mainly attributed to lower progress billings across its key projects in the Klang Valley and Southern Region of Malaysia compared with 1QFY21.
National postal service Pos Malaysia Bhd saw its net loss for 1QFY22 narrow to RM30.37 million from RM46.78 million a year ago due to effective cost management across the board. Quarterly revenue in 1QFY22 fell 18.63% year-on-year to RM484.35 million from RM595.28 million in 1QFY21 mainly due to lower revenue from its postal and logistics segments.
Axiata Group Bhd posted a net loss of RM42.97 million for 1QFY22, against a net profit of RM75.56 million a year ago, on foreign exchange losses due to a weakened Sri Lankan rupee and ringgit. Revenue was however 6.69% higher at RM6.47 billion in the quarter under review, versus RM6.06 billion in 1QFY21, supported by improved contributions from all of its operations, except for Nepal.
Velesto Energy Bhd posted a lower net loss of RM46.2 million in 1QFY22, compared with a net loss of RM60.47 million a year earlier, on the back of higher revenue.  Quarterly revenue climbed 76.22% to RM77.41 million from RM43.93 million, mainly due to higher activities in the drilling segment, where the segment's revenue jumped 82% year-on-year to RM74.19 million on higher average jack-up rig utilisations during the quarter.
Property developer UEM Sunrise Bhd returned to the black in 1QFY22 with a net profit of RM19.02 million, as opposed to a net loss of RM4.32 million it recorded in the corresponding quarter last year, as revenue jumped on the recognition of contribution from the sale of 19 industrial plots in Iskandar Puteri, a sale it executed in December 2020. The improved revenue — an increase of 64.8% to RM416.45 million, from RM252.69 million previously — was also due to higher progress billings and construction progress from local developments.
MBM Resources Bhd's net profit 1QFY22 surged by 89.84% to RM89.28 million from RM47.03 million in the same quarter a year ago, as the group recognised a one-off gain from disposal of a piece of leasehold land with factory buildings and some plant and machinery. Besides the disposal gain, the group's revenue rose 14.39% to RM478.51 million from RM418.31 million, underpinned by higher contribution from its motor trading and auto parts manufacturing divisions.
Offshore energy facility and service provider Bumi Armada Bhd saw its net profit increase 14.1% to RM185.76 million for 1QFY22, from RM162.79 million a year earlier, on lower depreciation of property, plant and equipment, tax expense and finance costs. Revenue for 1QFY22, however, fell by a marginal 2% to RM529.01 million from RM539.74 million a year ago, on the back of the provision of one-off engineering services relating to a floating, production, storage and offloading (FPSO) vessel in the previous year.
Chin Hin Group Bhd registered a 73.25% growth in net profit for 1QFY22 to RM26.26 million from RM15.16 million a year earlier due to a gain on disposal of Solarvest Holdings Bhd shares, as well as share of results of associates and joint-venture companies. The company's quarterly revenue increased by 13.98% year-on-year to RM350.95 million from RM307.91 million, driven by higher revenue from its distribution of building materials sector and manufacturing of wire mesh segment. It also announced a first interim dividend of one sen per share, payable on July 5.
Genting Plantations Bhd's net profit in 1QFY22 surged 83.02% to RM116.64 million, compared with RM63.73 million the prior year, on higher palm products selling prices. Revenue, on the other hand, dipped marginally to RM530.43 million from RM536.58 million a year earlier, due to lower sales volume for the downstream manufacturing segment.
Mega First Corporation Bhd's net profit in 1QFY22 jumped 10.9% to RM81.34 million from RM73.34 million a year earlier, underpinned by higher profit contribution from the Renewable Energy and Packaging divisions. The group's quarterly revenue rose by 40.61% to RM272.38 million compared with RM193.72 million, supported by higher sales contribution across all of its core divisions. Earlier on Wednesday, the group which builds, owns and operates renewable energy plants, extended an invitation to the public to its results briefing for 1QFY22, in what is probably the first time that a listed company in Malaysia has done so.
Hap Seng Plantations Holdings Bhd reported a net profit of RM101.67 million for 1QFY22, up more than three-fold year-on-year from RM29.37 million, mainly on the back of higher average selling prices (ASPs) of crude palm oil and palm kernel. Likewise, its quarterly revenue was carried by 99.56% higher y-o-y to RM242.15 million from RM121.32 million, but was also supported by a higher sales volume of all palm products.
Hibiscus Petroleum Bhd's net profit in the third quarter ended March 31, 2022 (3QFY22) soared nearly 10-fold to RM307.54 million from RM32.03 million a year ago, supported by the newly acquired assets, high average realised oil price, coupled with careful management of costs and efficient operational performance. The oil and gas company said its quarterly revenue jumped by 37.54% to RM297.06 million from RM215.98 million a year earlier. For the cumulative nine months ended March 31, 2022 (9MFY22) the group's net profit increased more than seven times to RM397.55 million from RM54.08 million. 9MFY22 revenue, on the other hand, came in 50.09% higher at RM828.15 million compared with RM551.76 million previously.
Supermax Corporation Bhd's net profit in 3QFY22 fell by 98.71% to RM13.01 million from RM1.01 billion, as average selling prices and demand continue to come off the highs of a year ago when the Covid-19 pandemic was at or near its peak. Still, the group declared a single-tier interim dividend of three sen per share, to be paid on June 28. The glove manufacturer said its quarterly revenue tumbled by 78.95% to RM407.8 million compared with RM1.94 billion as sales continue to be adversely impacted because the Withhold Release Order (WRO) imposed by the US Customs and Border Protection (USCBP) and the Canadian government had led to suspended orders and deliveries by Supermax. For the full nine months, net profit declined by 75.5% to RM699.37 million from RM2.85 billion in the same period last year. Revenue fell by 54.87% to RM2.39 billion from RM5.29 billion.
Hong Leong Industries Bhd's net profit for 3QFY22 decreased by 36.86% to RM63.83 million from RM101.08 million a year ago. Quarterly revenue slipped 14.84% to RM635.24 million in the quarter under review compared with RM745.96 million in 3QFY21. The group has declared a second interim dividend of 35 sen per share with an ex-date of June 9, 2022, to be paid on June 23. For 9MFY22, Hong Leong Industries posted a 45.14% drop in its net profit to RM138.26 million from RM252.04 million while its cumulative revenue slipped 22.13% to RM1.69 billion compared with RM2.17 billion previously.
Matrix Concepts Holdings Bhd posted a net profit of RM61.08 million for the fourth quarter ended March 31, 2022 (4QFY22), a year-on-year decline of 22.17% from RM78.47 million in line with lower revenue as well as higher administrative and general expenses. Quarterly revenue dropped 35.4% to RM250.81 million in 4QFY22 compared with RM388.25 million in 4QFY21 on lower recognition from residential and commercial products amid slower construction progress caused by the Covid-19 restrictions. The property developer declared a fourth interim dividend of 3.75 sen per share, to be paid on July 7. For FY22, the group's net profit fell 21.81% to RM205.02 million compared with RM262.22 million in the previous year. FY22 revenue also declined 21.35% to RM886.82 million from RM1.13 billion.
Matrix Concepts has also proposed to undertake an issuance of up to 417.12 million bonus shares on the basis of one bonus share for every two existing shares, on an entitlement date to be announced later.
Kamarul Azhar Mohamad Azmi