This article first appeared in Wealth, The Edge Malaysia Weekly, on April 19, 2021 - April 25, 2021.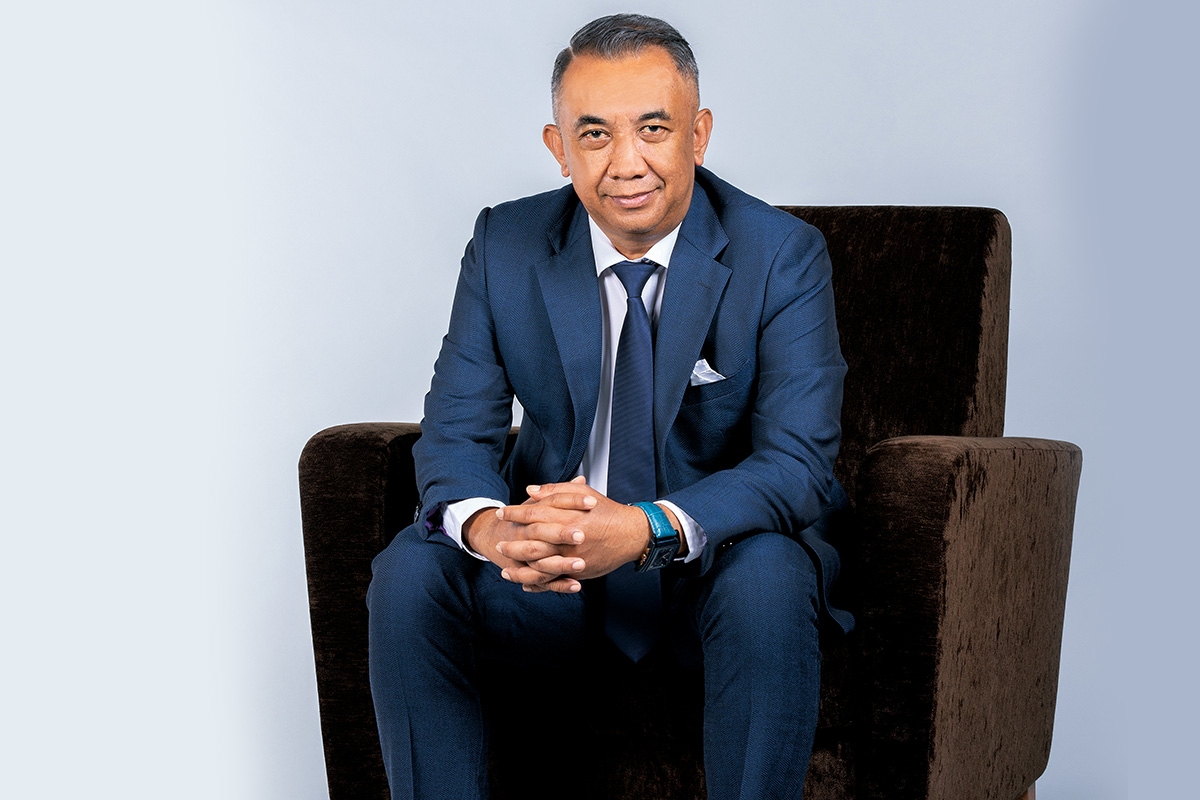 AmanahRaya Investment Management Sdn Bhd (ARIM) took home four fund awards at this year's Refinitiv Lipper Fund Awards. AmanahRaya Unit Trust snagged the awards for Best Bond (MYR) in the three- and five-year categories while AmanahRaya Syariah Trust won the awards for Best Bond MYR (Islamic) in the three- and five-year categories.
Managing director and CEO Roszali Ramlee attributes the achievements to the team's investment strategy, which is a blend of both active and passive approaches. "Our fixed-income investment team has the belief that the market is not always efficient. We pursue active strategies in market segments where we hold a strong alpha conviction. However, passive strategies are adopted when there is an absence of such a strong conviction," he says. 
Asset allocation is another key to ARIM's outperformance. "It is important to diversify our investments amid market volatility. Our asset allocation decisions consider prevailing market conditions to avoid underperformance. And they capture various opportunities during market up cycles," says Roszali.
Fundamental analysis conducted by ARIM's investment team is equally vital to the firm's win, he adds. Such analysis covers macroeconomics, interest rate view, sector analysis and credit evaluation, which all play an essential part in producing superior investment outcomes.
Roszali is particularly proud of the firm's active investment approach that played out well in last year's market turmoil. For instance, he and his team actively rebalanced their investment portfolios last year according to their outlook for interest rates. As a result, they extended the investment portfolio duration and overweight sukuk holdings prior to the central bank's interest rate cuts last year. 

"Our fund manager and credit team actively discussed and managed the portfolio over time. And the portfolio's turnover ratio of two of our award-winning funds were 2.56 times and 2.79 times last year. We believe our active investment approach contributed to our outperformance," he says. 
In March last year, the AmanahRaya Syariah Trust fund suffered about 2% to 3% downside, but it took less than four weeks to recover the losses. The fund's returns also ended up higher at the end of the year, says Roszali.
"Like our peers, our fund suffered during the market sell-off in March last year. But we were one of the first to recover when the market turned around," he adds. 
In terms of the increasing importance of the environmental, social and corporate governance (ESG) factor in investing, AmanahRaya is currently developing its strategies for the firm's fixed-income and equity investments. Nevertheless, the firm has already included several ESG-compliant sukuk in its portfolios.
Roszali says that moving forward, fixed-income investors should brace for lower returns this year. "The market will likely undergo a recovery in the next 12 months, with interest rates normalising, but a full recovery may take slightly longer." 
The fund house may reduce its portfolio durations and be slightly overweight in cash, he adds. "The wider fiscal deficit of the Malaysian government and oversupply of government bonds are key risks that fixed-income investors should keep in mind."