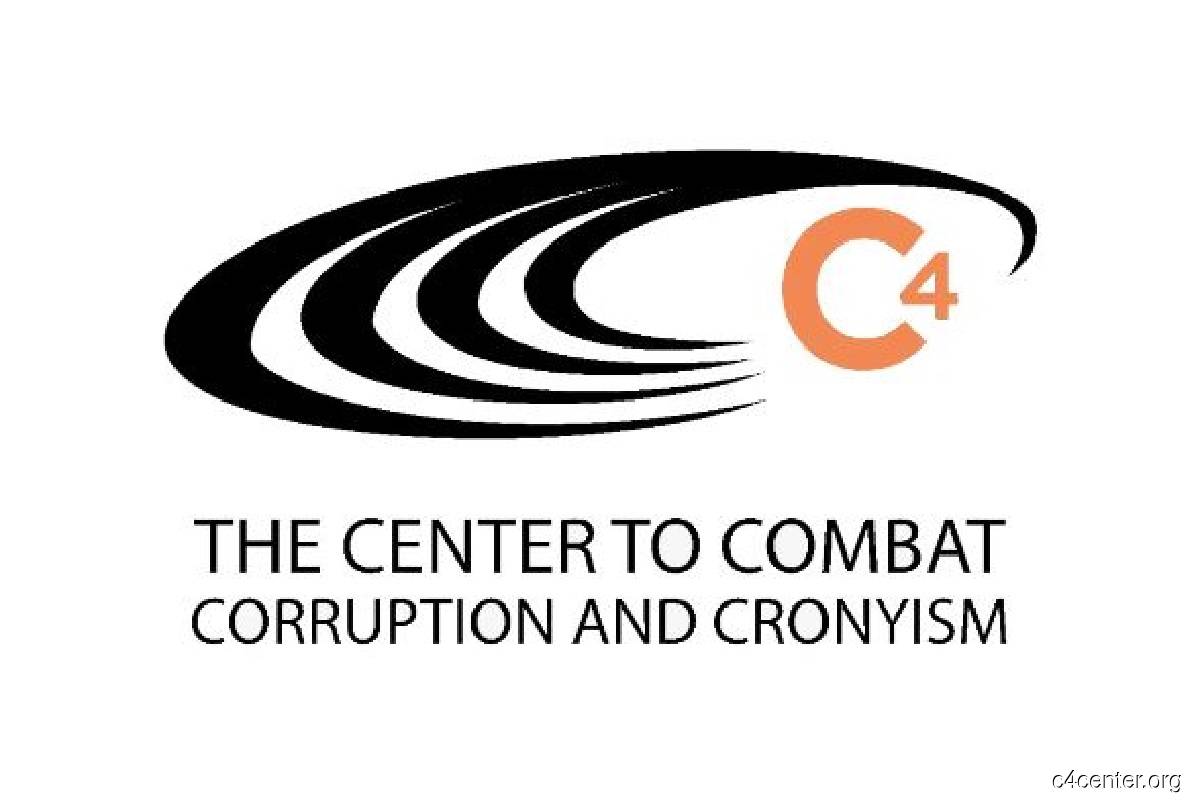 KUALA LUMPUR (Nov 25): The new government led by Prime Minister Datuk Seri Anwar Ibrahim is reminded to not sacrifice the anti-corruption agenda in favour of political expediency.
Although a unity government is novel and will likely require leaders to adapt to the changes it presents, the Center to Combat Corruption and Cronyism (C4 Center) said good governance practices cannot be left out in favour of "convenience" and "efficiency" or political expediency.
C4 Center warned that if Anwar's administration cannot maintain the trust of the people or fellow leaders in Parliament, the government could very possibly fracture and break apart.
"Malaysians simply cannot afford more instability, and certainly not a repeat of the 'Sheraton Move' of February 2020.
"It is in the [government] and the country's best interests to rule transparently and with accountability as a key component of building back better after the previous administration's shortcomings," it said.
The coming months will serve as a litmus test for Anwar's unity government in assessing its commitment to the good governance and reform agenda, C4 Center said, adding that these reforms are to be initiated expeditiously.
C4 Center urged the new government to refer to the National Anti-Corruption Plan 2019, which provides a comprehensive overview of the areas that require reform, and that would bring Malaysian laws and policies closer to fulfilling their obligations under the United Nations Convention against Corruption.
Additionally, C4 Center said it is of utmost important to ensure no delay or interference on criminal proceedings against former officials charged with abuse of power and using their positions in government as opportunities for self-enrichment, no matter their political party of origin or any parliamentary support they may provide, especially in light of Anwar's decision to hold a vote of confidence for the new government on Dec 19.
"The above is instrumental in the task of public confidence-building, demonstrating to Malaysians that there is no place for corruption in the new administration, that no one can escape justice, and that support to govern cannot come from patronage and money politics," it said.
Nonetheless, C4 Center said there still remains much uncertainty regarding how to move forward as a nation, as Anwar's Cabinet has yet to be named, and larger questions regarding how the unity government will alter parliamentary processes still hang in the air.
"Thus, all the more reason why the government must prioritise good governance reforms — when times are uncertain, a government that steadfastly commits to principles of openness, transparency, accountability, and representative politics will inspire belief in its ability to lead the country," it said.