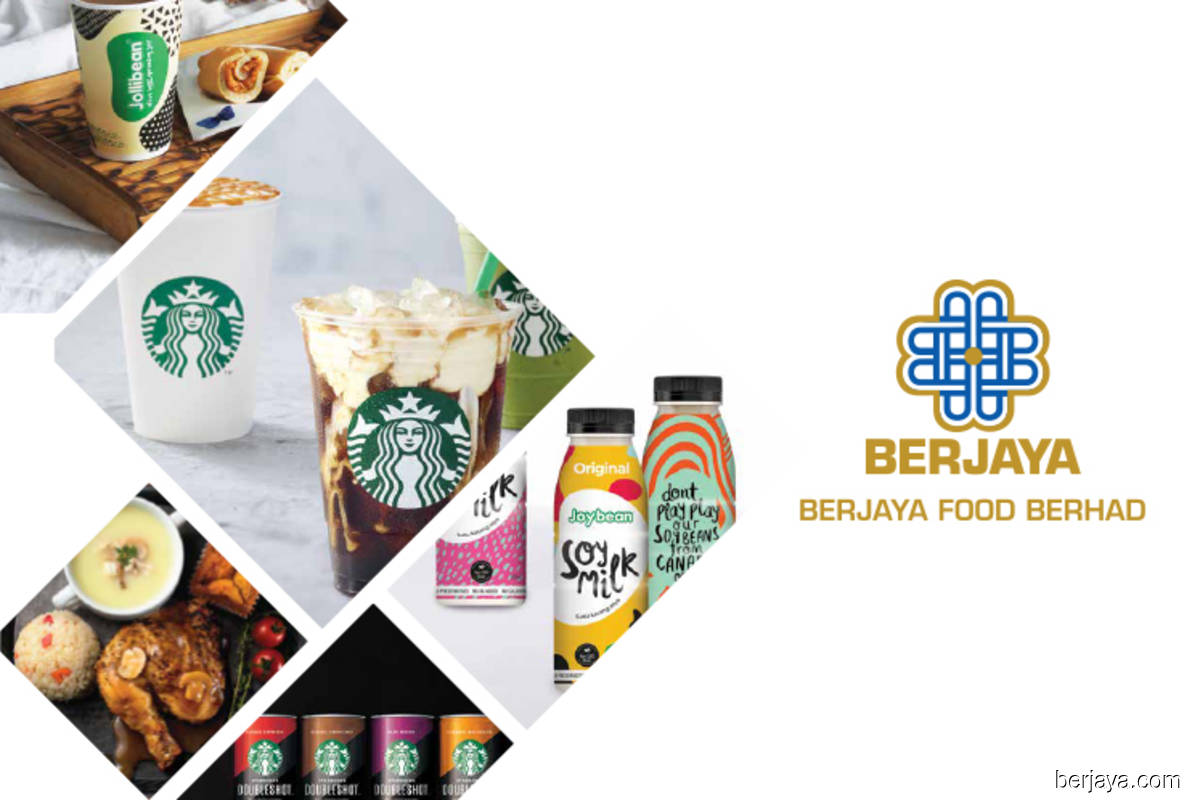 KUALA LUMPUR (Aug 19): Berjaya Food Bhd's (BFood) share price jumped 7.9% on Thursday, after the company reported a day earlier that its highest net profit in about seven financial years — which analyst said have surpassed their expectations — and declared a dividend of one sen a share to reward shareholders.
BFood's net profit came in at RM47.36 million for the financial year ended June 30, 2021 (FY21), compared with a net loss of RM19.58 million for FY20, while revenue rose to RM717.27 million from RM632.94 million. 
According to BFood's annual report, the company's FY21 net profit at RM47.36 million is the group's strongest profit performance in about seven years since FY15, when BFood reported a net profit of RM177.57 million.
RHB Investment Bank Bhd analyst Soong Wei Siang wrote in a note on Thursday that BFood's FY21 earnings exceeded expectations on successful business rationalisation and cost-optimisation efforts, as well as robust sales driven by alternative channels.
"We continue to like BFood for its unique positioning as a prime beneficiary of a pickup in foot traffic and expansion plans in FY22, while also demonstrating earnings resilience in the face of on/off (Covid-19-driven) lockdowns," Soong said.
He said RHB, which has raised its BFood FY22 and FY23 earnings forecasts by 10% and 15% respectively, has also upped its BFood share target price (TP) to RM2.40 from RM2.33.
Soong said RHB however maintained its "buy" call on BFood shares.
Meanwhile, Hong Leong Investment Bank Bhd (HLIB) analyst Syifaa' Mahsuri Ismail wrote in separate note that BFood's FY21 net profit of RM47.36 million had beaten expectations at 112% and 108% of HLIB's and consensus full-year forecasts respectively, "as the effective cost containment was the major upside surprise".
Syifaa' Mahsuri said HLIB, which has raised its BFood FY22 and FY23 earnings forecasts by 11% each, has also kept its "buy" call on BFood shares and raised its BFood TP to RM2.69 from RM2.48.
On Thursday's market close, BFood's share price closed at its intra-day high of RM2.06, after climbing 15 sen, which gave it a market capitalisation of RM793 million, after 634,300 shares were traded. The stock has risen 28.75% from its closing price of RM1.60 on Jan 4, 2021.
BFood's dividend of one sen a share for 4QFY21 brought the company's cumulative full-year dividends to three sen a share. The dividend's ex and payment dates fall on Sept 8, 2021 and Sept 23, 2021 respectively.
Tan Choe Choe & Chong Jin Hun