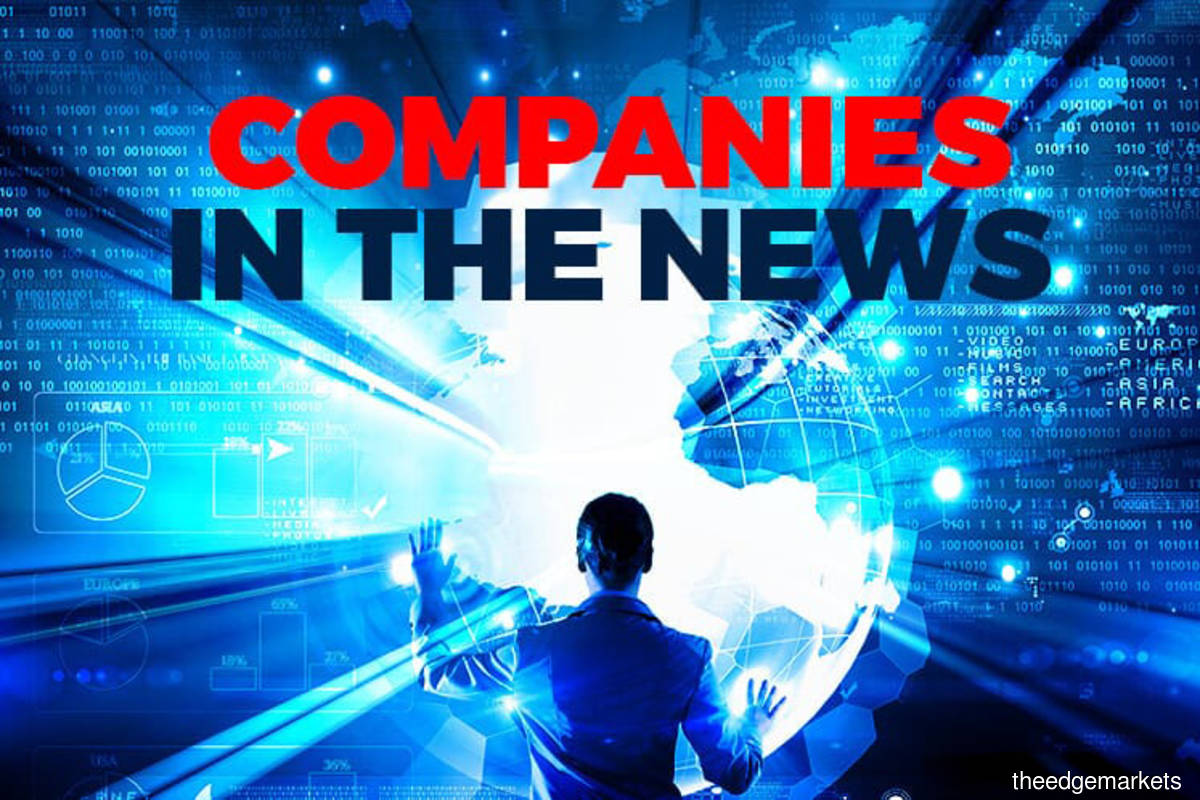 KUALA LUMPUR (Oct 8): Based on corporate announcements and news flow on Friday, companies in focus on Monday (Oct 11) may include BIMB Holdings Bhd (BHB), Syarikat Takaful Malaysia Keluarga Bhd, Axiata Group Bhd, Digi.com Bhd, Hong Seng Consolidated Bhd, Solarvest Holdings Bhd, Key Alliance Group Bhd and Classic Scenic Bhd. 
Bank Islam Malaysia Bhd has taken over the listing status of BIMB Holdings Bhd (BHB) with effect from Friday, making it the first pure-play full-fledged Islamic financial institution listed on the Main Market of Bursa Malaysia. Bank Islam said the listing marks the completion of BHB's restructuring exercise, which comprises a private placement, a scheme of arrangement to settle outstanding warrants, and the internal reorganisation of subsidiaries. The reorganisation also includes a distribution and capital repayment exercise involving the distribution of BHB's entire shareholdings in Bank Islam and Syarikat Takaful Malaysia Keluarga Bhd to the shareholders of BHB. Following completion of the exercise, BHB will be a wholly-owned subsidiary of Bank Islam, with the bank assuming the parent company's role, while Takaful Malaysia will be a standalone takaful operator.
Malaysia's biggest wireless carrier Axiata Group Bhd and Indonesian conglomerate Sinar Mas Group are exploring options that could include a merger of their telecommunications operations in Indonesia, according to people with knowledge of the matter. According to a Bloomberg report, the owners of PT XL Axiata and PT Smartfren Telecom are working with advisers to weigh options that could also include agreements around sharing their networks, said two of the people who asked not to be named, as the process is private.
Separately, three shareholders of Tune Talk Sdn Bhd have filed for a court injunction to stop Axiata Group Bhd from including the sale of a 35% Tune Talk stake in the proposed merger of Celcom Axiata Bhd with Digi.com Bhd. The three are Padda Gurtaj Singh, East Pacific Capital Pte Ltd and Tune Strategic Investments Ltd. According to court documents sighted by The Edge, the plaintiffs have applied for Axiata to be prohibited from including 5.25 million Tune Talk shares, representing the 35% stake registered in the name of Celcom Axiata in the proposed merger with Digi.com.
Hong Seng Consolidated Bhd is acquiring a 51% stake in health technologies provider Pow Pocket Sdn Bhd for RM200 million to expand its healthcare businesses. Its unit HS Bio Sdn Bhd (formerly known as HS Bio Supplies Sdn Bhd) has inked a heads of agreement with Pow Pocket's major shareholder Russell Walter Boyd for the acquisition. 
After spending less than two years on Bursa Malaysia's ACE Market since its listing in November 2019, Solarvest Holdings Bhd will be transferring its listing to Main Market of Bursa Malaysia on Oct 13 (Wednesday). Bursa Securities said the solar photovoltaic specialist will be placed under the "Industrial Products & Services" sector. Solarvest's entire share capital of 663.95 million shares will be transferred to the Main Market, together with its 158.46 million warrants — Warrants A 2021/2026 (0215WA).
Key Alliance Group Bhd's associate has bagged a contract worth RM32 million from the Ministry of Health (MoH) to supply reagents instrument placement for centralised chemical pathology tests in a few hospitals in Kedah. The company said the four-year contract was secured via Tree Med Sdn Bhd, which is principally involved in the supply of medical devices. Key Alliance acquired a 30% stake in Tree Med in December 2020 for RM14 million.
Classic Scenic Bhd plans to undertake a private placement of up to 20% of its total number of issued shares to raise up to RM30.37 million, part of which will be used to finance the acquisition of a new manufacturing plant to expand its production capacity. The wooden picture frame maker said the proposed placement will entail the issuance of up to 48.2 million placement shares, which will be issued to investors at a price to be decided. The expected proceeds of RM30.37 million is based on an illustrative issue price of 63 sen. Some RM18 million of the proceeds raised will be used to fund its business expansion, while RM12.07 million will be used for working capital.