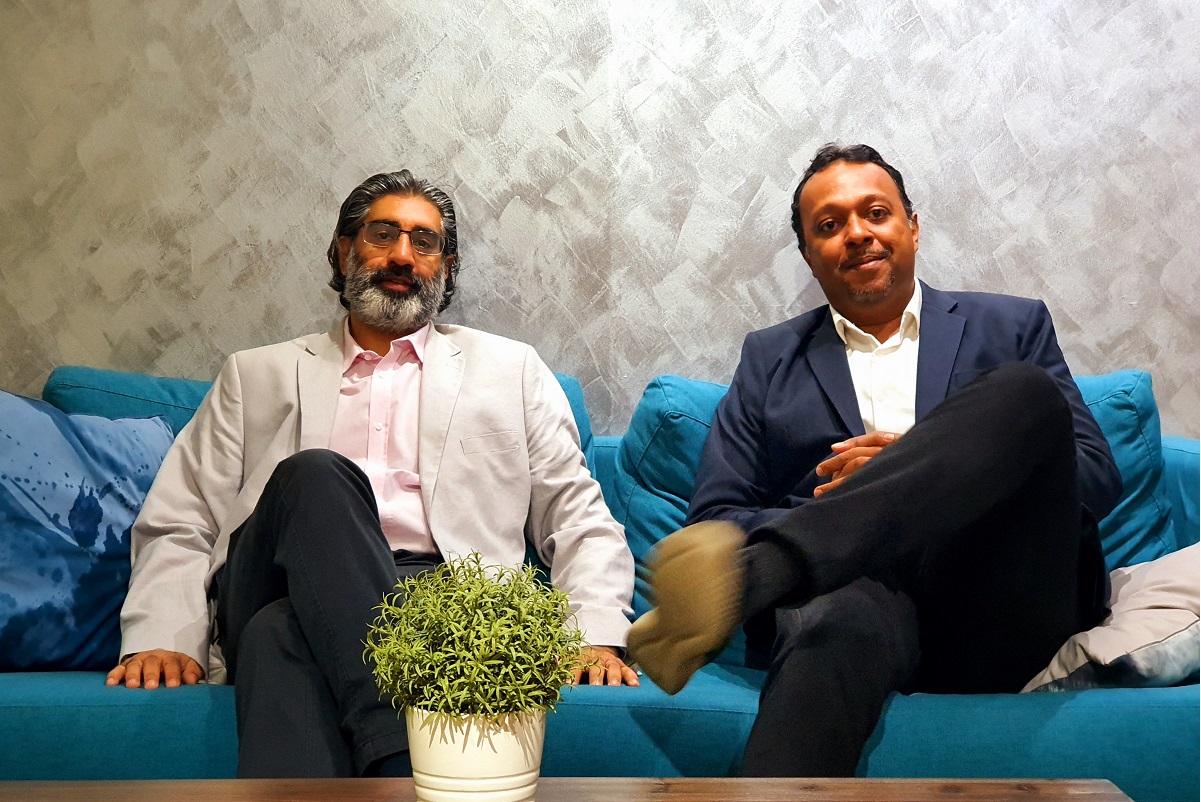 Gokula Krishnan and Paresh Khetani were two parents who found that there was no way for them to keep track of their children's eating habits during school hours. They both come from technology backgrounds, having met in the Middle East while they were working for projects with Swedish communications company Ericsson and they met again in Malaysia, where both Gokula, who came back in 2012, and Paresh, who is British but liked Malaysia, ended up.
The two, who are friends, realised they had common concerns when it came to their children's nutrition. It did not help that when they did some research, they realised that Malaysia has the highest prevalence of obesity in Southeast Asia at 15.6% and that 14.8% of children aged 5 to 17 in this country are classified as obese according to the World Population Review 2019.
Realising this, Gokula and Paresh set out to develop a solution for parents and schools to better manage the eating habits of students. They came up with the idea at the end of 2018 and started actually building it in February 2019. Gokula says the two of them did five months of research, engaging educators, parents, schools and medical experts to guide them on the aspect of nurturing such as psychologists and child psychiatrists. 
"We got some very striking feedback. Parents knew that health and nutrition [were] important but they didn't know how to address that. Researchers, on the other hand, were very concerned that Malaysia was one of the most obese nations in the region, not just for adults, but also in terms of childhood obesity. But they couldn't find a way to resolve this because they had no access to children."
The main problem was what the children were consuming out of the home and the two put their heads together and decided to apply the concept of digital rights management, traditionally used by the media broadcast industry to protect content, to enable Malaysia's first parental control payments service.
"We looked at all the payment services in Malaysia or even the region and realised they are built for personal use. You have your own credit card, your own debit card and your own bank account. But what about children? They are stuck transacting purely in cash."
Because this was the first of its kind in the country and the region, it took 10 months to get the necessary regulatory approvals.
It was only ready to formally launch the product this year. And then the pandemic and subsequent Movement Control Order (MCO) happened.
It proved to be a mixed blessing. Suddenly, more parents wanted their children to be able to transact in a cashless, contactless manner. "So the timing has coincided perfectly with our own rollout. Now, we are the first and only regulated parental control service in the country.
"Vircle allows a parent to bring a child into a trust circle and give them digital pocket money. That is an allowance they can spend and the parents can specify where they can spend it, how much they can spend, and to some extent, for younger children, on what they can spend. So that's the ethos of what we have built," says Gokula.
He says Vircle focusses on four core aspects: "The first is we enable children to be safely introduced into the world of contactless payments under the care and guidance of parents. This is the first regulated platform to do this in Malaysia."
The second aspect is gamification. "We give children points based on the quality of the food they eat. Because you can't really tell them not to eat this and that; you have to make it interesting enough for them to want to make positive choices. And we simplify this for kids and parents to understand."
The third aspect is financial literacy. "How many children know the importance of regular savings, how to save and how to save towards goals? Or how to build skills like empathy, learning how to part with some of your saved money for the less fortunate?"
The final pillar is what they refer to as "mental wellness and skills development". "So this is where the medical experts come in. We use the same platform by roping in parents and schools to gamify certain behavioural development in kids. It could be something as simple as a kid taking a mission which is tied to a skill like empathy or gratitude.
"The kids can take tasks and get points and rewards for them and each of the tasks actually means something to their development whether they are five, 10, 14 or 17 years old," says Gokula.
He adds that these four pillars collectively help parents nurture smart, healthy and responsible children. "Now that, in a nutshell, is what the product is."
Paresh adds: "We're doing the technology for the control and visibility of what the kids have at school. We're working with psychologists, psychiatrists and nutritionists to create an ecosystem to help parents to be better parents."
Building a child-focused technology has been challenging to say the least, because many of the things taken for granted with adults, do not apply to children. Paresh points out that most tech-focussed companies love to build products based on cutting edge technologies which may not be suitable.
"We were so gung-ho when we first started to bring in the latest, greatest facial recognition technology so the kids just need to look into a camera and use that to pay. However, as we researched these technologies further, we realised that kids' faces keep changing as they grow."
And facial recognition technology also depended on shadows and data points on the face which work better with some skin tones than others. "So you could have kids trying to pay using facial recognition and if they fail, there would be a psychological impact," says Paresh.
Coming up with the right solution was a process. "We've gone through these phases talking to parents, technologists and educators. And we came up with the concept of contactless cards. It is 100% representative of the child and doesn't necessarily require them to carry a phone. So only the parent carries a phone but the child transacts using offline devices such as cards and wearables."
It was important not to hinge the technology on a mobile phone because firstly, not everyone can afford to have one and secondly, these devices are not allowed in most schools. "So, it's impossible to build a digital payment platform for kids that depends on mobile phones."
One feature that is proving to be very popular is the ability to pre-purchase meals from the canteens. "I have a kid that is going to a government school. Teachers send us a form we need to fill up with what our child wants to eat tomorrow and pay the money to the teacher in the morning. The teacher then has to deliver it to the canteen and the food has to be delivered to the child. It's such a mechanical process.
"Even before Covid-19 was a thing, we incorporated meal plans into the app. So besides giving your child a cash allowance to spend, you can pre-purchase meals from the canteen on a weekly or monthly basis," says Gokula.
This has become the killer feature, so to speak. "Everyone wants this. So we are going to be rolling out next month in a boarding school and we have two other government schools that are interested. But when it comes to government schools, they are more interested in the cashless part of it and not very much in the nurturing part of the solution which they think should be left to the parents."
What are some of its security features? Gokula says that if a parent tops up their wallet with RM1,000 and gives the child RM10 every day, if the child loses the card, the money isn't lost because it isn't stored on the card. 
Debit cards have not worked for children, he adds, because when you give a child an ATM card that has been enabled for payments, you're giving him or her access to every dollar in the bank account.
Paresh points out that with this card, on the other hand, if someone picks up the card and tries to use it, the merchant will actually be able to see a picture of the child the card belongs to, on their device and as such, will not go through with the payment.
Gokula adds that parents can stop the approval at any time. "Say a parent gives their child RM50 to spend and they lose the card, the child can call the parent to tell them and the parent can then stop the card instantly."
And this ability to unlink the card has also been given to participating schools. "So that's an added layer of security."
The pandemic has accelerated digitisation across the board and has proved to be the perfect environment for Vircle to take off: "Schools are coming to us and saying they want our solution. For a start, they are only looking at the cashless element because that's critical but maybe six months to one year down the road, they want to explore how they can incorporate some of the gamification elements into it."
The pair were unwilling to say how much they have invested in the company so far, except that it runs into seven figures and has been privately funded to date. Vircle is now looking to raise its seed round, now that it has deployed the solution in two schools and has proved that it works. Gokula adds that the solution will be rolled out to 12 more schools in the next few months.
How does Vircle make money? Gokula says there are two aspects that it can monetise. "One is the transactional aspect; we take a fee of the transactions from the merchants. But over the medium term, once all our nurturing tools are up and live, we will start charging parents a subscription fee if they want to continue using the tools like the nutrition, behaviour and financial literacy modules."