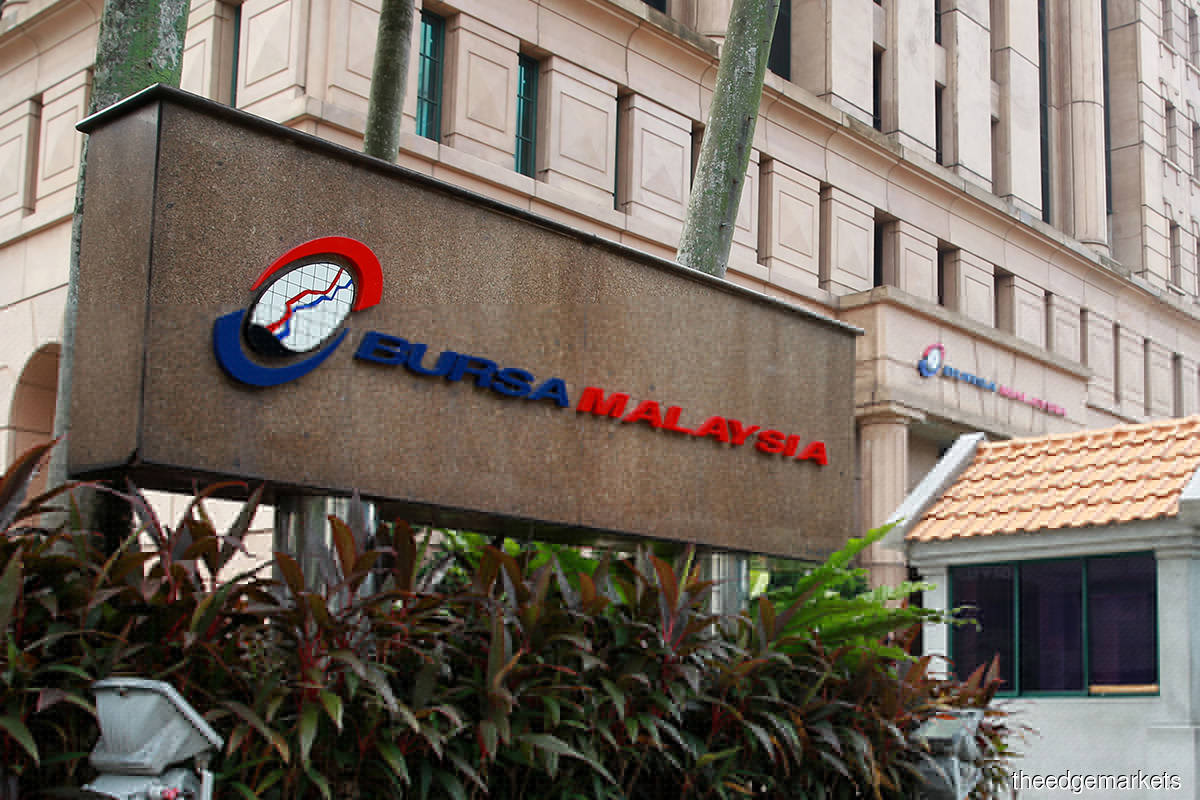 KUALA LUMPUR (Oct 21): Bursa Malaysia Bhd said on Thursday (Oct 21) the bourse regulator and operator does not have any immediate plans to launch cryptocurrency-based derivatives products.
"Whilst Bursa Malaysia is always looking for opportunities to offer interesting investment products to the market, we do not have any immediate plans to launch cryptocurrency-based derivatives products," Bursa said in an emailed statement to theedgemarkets.com.
Bursa did not elaborate.
Theedgemarkets.com had earlier asked Bursa about the prospects of Bursa launching cryptocurrency-based derivatives products following a Friday (Oct 15) news report which indicated that the Bitcoin futures exchange-traded fund (ETF) from ProShares would begin trading in the US this week.
"The Bitcoin futures ETF from ProShares will begin trading in the week ahead (this week)," an amended filing from the company indicated late on Friday, marking a milestone moment in the development of the crypto industry in the US.
"The Securities and Exchange Commission had not formally approved the creation of Bitcoin futures ETF as of Friday afternoon and the agency may never make a formal declaration of approval for it. But ProShares' announcement indicates that the agency is unlikely to block the listing at this point," CNBC reported.
In investment terminology, derivatives are a financial instrument which derives its value from underlying assets such stocks, bonds, currencies and commodities.
Examples of financial derivatives products include futures, forwards and options.
According to Bursa's website, the group via 100%-owned subsidiary Bursa Malaysia Derivatives Bhd (BMD), provides, operates and maintains equity, interest rates, bond, agricultural commodity, metal commodity futures and options market trading and settlement services.
"BMD products are available on the CME Globex electronic trading platform for greater distribution of the Malaysian derivatives offerings to the global market," Bursa said.
Meanwhile, the Securities Commission Malaysia (SC) said on its website that the country has four approved digital asset exchanges (DAX) comprising Luno Malaysia Sdn Bhd, MX Global Sdn Bhd, SINEGY Technologies (M) Sdn Bhd and Tokenize Technology (M) Sdn Bhd.
The SC said: "A DAX is an electronic platform that facilitates the trading of digital assets. DAX platforms allow investors to trade permitted digital assets such as Bitcoin, Ether, Ripple, Litecoin and Bitcoin Cash."
"In order to implement the regulatory framework on digital assets, the SC and Bank Negara Malaysia entered into coordination arrangements to ensure compliance with laws and regulations under the purview of both regulators," the SC said.
On Thursday, Bursa's share price closed down 15 sen or 1.94% to RM7.60 for a market value of about RM6.15 billion.
Bursa has 809.28 million issued shares.