This article first appeared in Forum, The Edge Malaysia Weekly, on November 29, 2021 - December 05, 2021.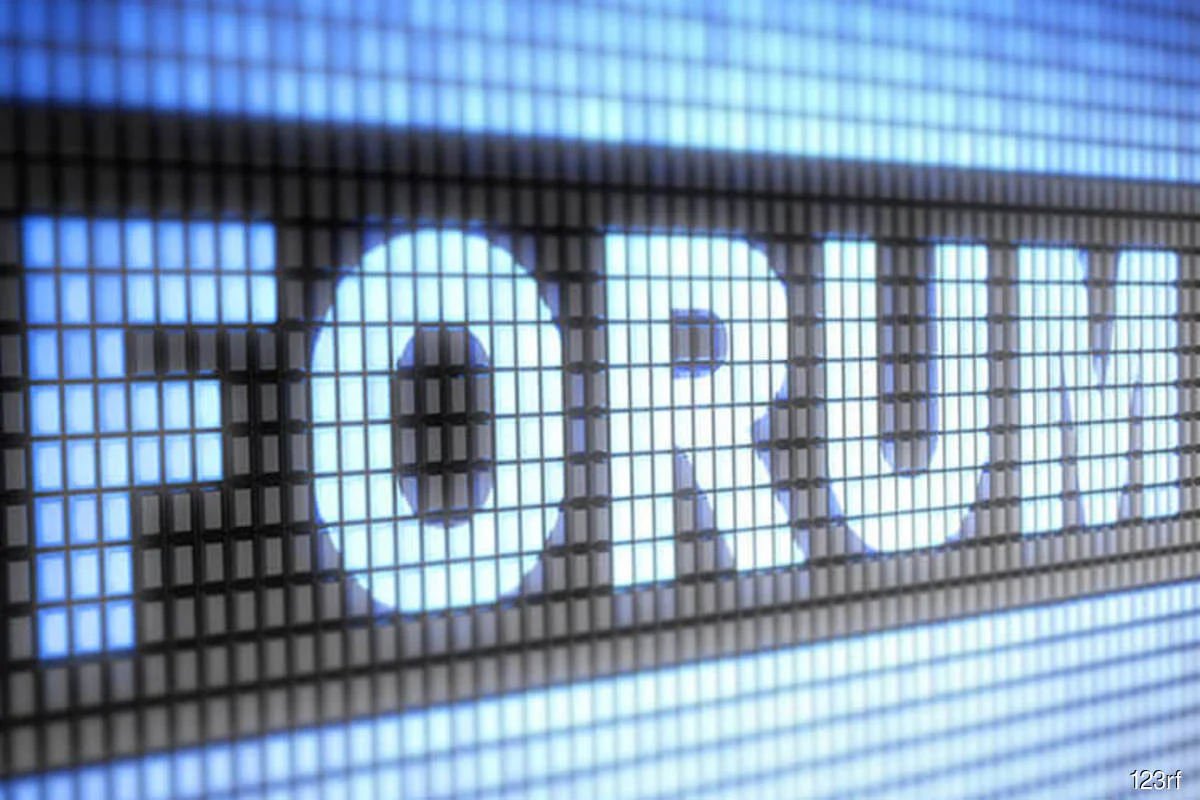 Economic juggernaut, football jalopy. The rise of China seems remorseless: the world's second largest economy, militarily powerful, politically savvy. But there's one field of endeavour where it has yet to make a great leap forward. When it comes to the world's most popular sport, it keeps breaking down. In spite — or perhaps because — of the zillions thrown at it, China's domestic game is an expensive car crash while "the destination" of the national team is further away than ever.
Only once have the Dragons reached the World Cup finals — in Japan/South Korea in 2002 — when they lost all three matches and failed to score. It was after this embarrassment under the noses of their neighbours that President Xi Jinping set the ambitious goal of playing host and then being champions by 2050. He devised a two-pronged strategy: investing in big European clubs to gain prestige and know-how, and importing star players. It may have seemed a shortcut but it's already become a long march.
The Chinese Super League (CSL) was set up in 2004, but it was not until 2015 that Xi visited Britain and kick-started what he called "a revolution" in Chinese football. Just weeks after he turned up at Manchester City, state-backed China Media Capital took a 13% stake in the club for £265 million.
In the January transfer window that followed, the CSL outspent the English Premier League (EPL) by US$100 million. Among the luminaries to arrive were Brazilians Hulk from Zenit Saint Petersburg and Ramirez from Chelsea, and Colombia's Jackson Martinez from Atletico Madrid. The foreign coaches were even bigger names, with Marcello Lippi, Sven-Goran Eriksson, Fabio Capello and Fabio Cannavaro among them.
If the perception was of old-timers topping up their pensions, the deal that challenged that was when Chelsea's Brazilian midfielder Oscar, then 25 and a current international, joined Shanghai SIPG in 2017. The offer he could not refuse was £400,000 a week — six times what Chelsea owner Roman Abramovich was paying him — and unlike many, he is still there. But if Oscar was the poster boy for the CSL, he was overshadowed not by a mere "pensioner" but the beneficiary of "a heist".
Argentina's Carlos Tevez, who had starred for both Manchester United and City, was an even bigger name and Shanghai Shenhua paid him accordingly. £615,000 a week broke down to just over £1 per second. If this was off the charts, it was made to look like the Great Train Robbery when he quit in less than a year. For just four goals, he took home a booty of US$40 million.
Previously known as "the people's player" for his manic commitment but now overweight and uninterested, Tevez was dubbed "a very homesick boy" by Chinese fans in a play on his name. But for that they might have been harsher: he described his stay in China as "a holiday". South China Morning Post declared him "the ultimate symbol of Chinese Super League largesse".
But even this would have been surpassed in 2019. Real Madrid's Gareth Bale agreed to join Jiangsu Suning for £1 million a week but Real scuppered the deal at the last minute. Bale was annoyed at the time but may now consider himself fortunate. The ultimate symbol of the boom-to-bust nature of the CSL is that Jiangsu Suning duly won the title but didn't exist three months later.
Parent company Suning closed operations after their retail business was badly hit by Covid-19. One of several Chinese commercial giants to buy European clubs, Suning tightened belts at Inter Milan, which had just become Italian champions. Ace striker Romelu Lukaku was sold to Chelsea, ironically, for £97.5 million and manager Antonio Conte quit in protest.
But this was small potatoes when compared to what befell Guangzhou Evergrande. Under Lippi, who had coached Italy to its World Cup triumph in 2006, it won the CSL eight times in the nine years between 2011 and 2019 and the Asian Champions League in 2013 and 2015. All too briefly, it threatened to become the "Real Madrid of the East". But now, its parent company China Evergrande Group has more chance of becoming "the East's Lehman Brothers".
But at least Evergrande had a long-term plan. It was to set up thousands of academies, but it did build a US$185 million school with 2,800 pupils, 50 pitches and a campus that would shame many universities. At 13, the best kids were sent to Spain to further develop their skills under the tutelage of ex-Real Madrid coaches. Guangzhou Evergrande owner, property tycoon Xu Jiayin, said: "We haven't found a Lionel Messi or Cristiano Ronaldo yet, but with more than a billion population, we will definitely produce outstanding players."
Regardless of Evergrande's fate, you wonder if the potential is there. Eriksson, whom I interviewed when he was manager at Guangzhou R&F in 2014, told me: "I walk around a lot and I have never seen anyone kicking a ball. It's just not in the culture."
Three years later, six of the 10 highest-paid players in the game called the CSL home. By 2020, the Chinese owners of Aston Villa and Atletico Madrid had sold their stakes. And the EPL cancelled its broadcast deal with China due to late payments. Salaries at several CSL clubs have not been paid for months. Still, a truncated domestic season resumes on Dec 1 after an ill-fated four-month hiatus designed to help the national team make it to Qatar.
If it's club football that has earned the nickname "Wild East", the Dragons have yet to roar. Forced to play "home" games in the United Arab Emirates because of Covid-19, the desperate step of fielding naturalised players — some with only a vague claim to Chinese ancestry — made scant improvement.
With four games left, "China" sits fifth in the six-team Group B of the Asian qualifiers, seven points behind second-placed Japan. Only the top two go through automatically with the third-place finishers heading for a playoff.
Earlier in a preliminary qualifying group, it safely negotiated past Guam and the Maldives but finished behind civil war-ravaged Syria, who have not played at home since 2010. Right now, China is 74th in Fifa's rankings, nestled between Cape Verde Islands and Iraq.
It's a salutary tale for a Chinese sports industry projected to be worth US$800 billion by 2025 and big shots hoping to impress President Xi. And it may owe more to Greek mythology than Mao's Little Red Book: Like Icarus, the high flyers of Chinese football rose on artificial wings and got a little too close to the sun.
---
Bob Holmes is a long-time sportswriter specialising in football