This article first appeared in Forum, The Edge Malaysia Weekly, on August 9, 2021 - August 15, 2021.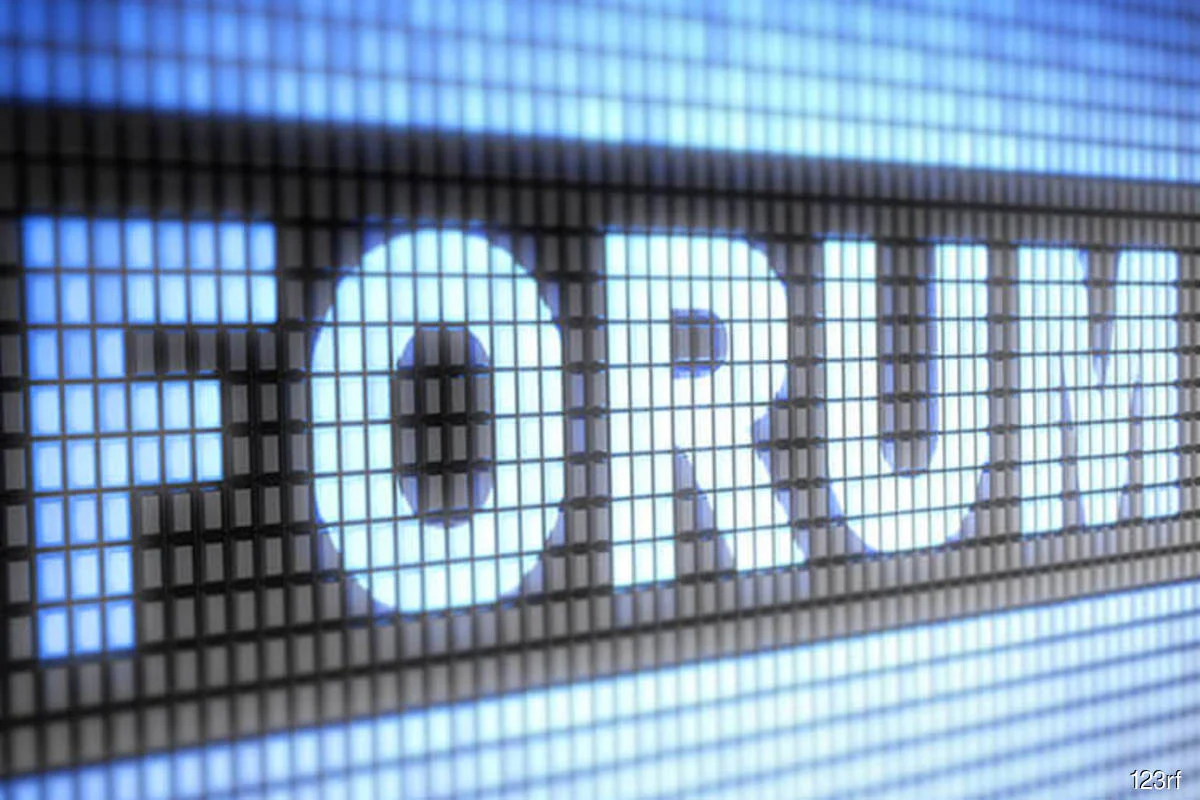 It was always asking too much for football to change. The dreamy, blue-sky notion that out of the pandemic would emerge a utopian game where fans became owners, players took pay cuts and a club like Nottingham Forest could again be champions of Europe was never going to happen.
Still, it's disappointing to see that after an uplifting Euros, the people's game is moving further away from the people than ever. In the last week alone, record-high transfers got under way, massive new player contracts were agreed, while there was even a refusal by three clubs to admit the European Super League (ESL) is dead.
If the Olympics provided the ideal time to bury bad news, it's hard not to see the current mental health debate as a convenient smokescreen for football's insanity. Mental health and mental illness are two very different things, but the world's most popular sport exemplifies Einstein's definition of doing the same thing again and expecting a different outcome.
And all this after dire warnings and a grim reality check. Audit and consultancy firm Deloitte's annual review of football finance revealed that European football lost £3.4 billion (RM19.96 billion) in 2019/20 and said the worst is yet to come.
Dan Jones, head of the company's Sports Business Group, explained: "The report covered only accounts for three months of Covid-19 impact" and not the full season. He added that the game is "beginning to see the scale of the financial impact that the pandemic has had on European clubs".
Ominously, he noted that it will be a number of years before the full effect of Covid-19 on European football is known. Overall revenue fell to £22.1 billion as the major European leagues came to a halt in March 2020. They resumed later but without fans, little sponsorship and diminished broadcasting fees. It was the first reduction since the global financial crisis of 2008/09.
While some clubs barely stayed afloat in the crisis, it was water off a duck's back to others. A week before the new season starts, an English Premier League (EPL) player is about to leave his boyhood club for one owned by a Gulf state for a British record £100 million. And that scenario could be repeated with another homegrown star hoping to head in the same direction for an even bigger fee before the transfer window closes.
Barely mentioned in all this is that the buying club, Manchester City, is being investigated for alleged flouting of Financial Fair Play regulations as long ago as 2013. Welcome to post-lockdown football in which the new modus operandi looks an awful lot like the old one.
By moving clubs, the players in question — Jack Grealish of Aston Villa and Harry Kane of Tottenham Hotspur — will only widen the gap between the gilded elite and what used to be called the chasing pack. Villa offered to double Grealish's wages — already a club record — to £200,000 a week, but the lure of Champions League football at City and a virtual guarantee of silverware proved too much for the 25-year-old to resist.
It's the same for Kane, who already earns £200,000 a week but, at 28, feels it's now or never for him to win something. The harsh truth for Spurs is that although they were among the Big Six clubs who signed up for the ESL, they are not deemed serious trophy contenders by their own captain. Forget the Big Six: If Kane leaves, it will be the Big Five and the gap with the rest will widen.
The threats facing City — whether revenue losses or punishment for possible financial irregularities — do not appear to deter their Abu Dhabi owners. Having spent £750 million on players since Pep Guardiola took over as manager in 2016, a double capture of Grealish and Kane would take it close to £1 billion, and £2 billion in total.
The holding company, City Football Group, has 11 clubs scattered around the globe and is now valued at just under £3.5 billion, with investors as diverse as the Chinese government (13%) and American equity company Silver Lake (10%). Manchester City may play in the EPL, but financially they are in a different league.
Cross-town rivals Manchester United, who recently shelled out £73 million on a player (Jadon Sancho) whom City let go for a paltry £8 million when he was just 17, also seem immune to the new economic reality. City rated Sancho but couldn't give him enough first team football so he opted to join Borussia Dortmund, that renowned finishing school for precocious teenagers.
Although Dortmund appears to have got the better of both Manchester clubs, most pundits feel that signing the England international now is an excellent piece of business. Such are football's economics!
From this, you wouldn't suspect that the EPL had just suffered the first drop in total revenue in its history. But the 20 clubs' combined income fell by £648 million (13%) in the financial year 2019/20 to £4.5 billion. Despite this, it was still 60% bigger than its nearest competitor, the Bundesliga.
The fall was enough for Deloitte to speculate: "It will be interesting to see how the balance of wages and revenues develops in 2020/21 and beyond, and whether the hitherto seemingly inexorable growth in wages slows, stops or reverses." If the wages being talked about for the aforementioned players are anything to go by, there is no sign of slowing down.
When the ESL was routed in April, much was made of the need to maintain football's vaunted pyramid. But as yet, precious little has been done to shore up its base. The English Football League's (EFL) three divisions reported a combined reduction in revenue of 13% (£150 million) to £943 million. Deloitte acknowledged the EFL clubs' "remarkable resilience", but warned that the figures from almost a full season without matchday revenue (2020/21) would "be sobering".
The only glimmer is that among the preliminary findings of the UK government's "fan-led review" of the game's difficulties is the recommendation to appoint an independent regulator. Ostensibly, that would be to bang heads together and give a fairer share to the lower leagues.
If that suggests a serious attempt at reform, a court in Madrid has kept the dreaded ESL alive. A July 29 ruling declared UEFA's disciplinary proceedings against the founding 12 clubs unlawful. The case will now be heard by the European Court of Justice in Luxembourg.
With the Recalcitrant Three — Real Madrid, Barcelona and Juventus — vowing to press on with the original plans, it is a potentially seismic decision for the future of European club football. And the nightmare scenario of the ESL eventually rearing its ugly head again cannot be dismissed. The battle for the governance of football could be going into extra time.
---
Bob Holmes is a long-time sportswriter specialising in football