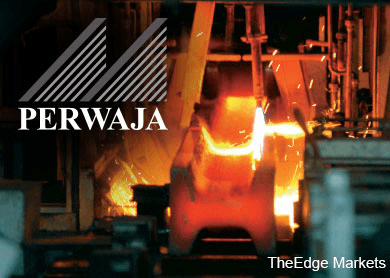 KUALA LUMPUR (May 8): China's leading alloy steel maker Tianjin Zhi Yuan Investment Group Co Ltd (TZY) will inject RM300 million into ailing steelmaker Perwaja Holdings Bhd to rejuvenate and reactivate the latter's Kemaman plant in Terengganu in the next 18 months.
TZY chairman and president Zhang Zhong said the three-phased agreement between Perwaja and TZY is part of a five-year turnaround plan for Perwaja.
He said the first phase investment of RM100 million, which includes the leasing of land and semi-production of raw material, comprises RM30 million in the form of security deposit and the remaining RM70 million for the purchase of new machinery.
Zhang said the first phase would see the approval of bankers, statutory bodies and the government.
"Phase 2 is expected to take off six months after the first phase because we have to get the bank and government approvals," he told reporters after signing a memorandum of agreement between TZY and Perwaja, which entails the leasing of the Kemaman plant to TZY.
"During this (second) phase, TZY will spend RM200 million to modify Perwaja's machinery in the plant to produce 400,000 tonnes stainless steel.
"Phase 3 will see us upgrading our facilities and machineries, as well as consolidation that will lead us to realising our 800,000 tonnes per year alloy steel manufacturing capacity by 2020," he said.
TZY is a diversified group operating in China and abroad, with business interests in minerals, chemicals, alloys, new materials, construction materials, real estates, logistics and international trading.
Zhang said TZY plans to take advantage of its own environmentally-friendly technology that recycled raw low-grade material including coal, chromium and nickel from oversease in order to enhance competitiveness in the market.
TZY's business plan includes moving Perwaja's product lines into the less-competitive markets, he said.
"We plan to source for off-grade quality raw material from overseas, which is why we can lower the cost of production of alloy steel in the future.
"We will take advantage of our own know-how to recycle the material using environmentally-friendly methods to feed into our system," said Zhang.
Perwaja executive director Datuk Alan Ong said the proposed corporate and debt restructuring scheme will see TZY emerge as a majority shareholder in the group.
While the proposed resctucturing scheme is subject to Perwaja's creditors and regulatory authorities' approval, Ong said he is confident of a favourable response.
"Due to the global supply glut in the steel industry, we cannot continue doing business the same way in a market where there was competition in an oversupplied competent market like China. Based on that, we believe the banks would respond favourably.
"The proposed restructuring scheme would also see TZY emerging as a majority shareholder of Perwaja and leading the management team under its new business plan," he added.
Perwaja's RM2.2 billion debt is owed to the banks, statutory bodies and trade creditors, said Ong, adding that of this total, about RM450 million is owed to Tenaga Nasional Bhd and Petronas Gas Bhd, and about RM200 million to the Ministry of Finance Inc.
He added that the corporate debt scheme is still being structured and that it would involve TZY's participation as an investor and to bring in the technology to move Perwaja from its traditional production lines.
Kinsteel Bhd (fundamental: 0; valuation: 0.3), which holds 31.25% in Perwaja (fundamental: 0; valuation: 0), will see its shares being diluted following TZY's participation.
"The entry of TZY (as a shareholder) will inevitably see the dilution of the present substantial shareholder's stake in Perwaja, but we wish to emphasise that Kinsteel would stay on as a significant shareholder in the group and remain fully committed to successfully turning it around for the benefit of all stakeholders," Ong said.
Asked how Perwaja will be able to settle its debts before the re-opening of its Kemaman plant, which halted operations in August 2013, Ong said it would be subject to the debt restructuring scheme's approval.
"We would like to get the plan off the ground as quickly, but it is subject to the authorities' approval of TZY's participation in the scheme," he said.
Perwaja shares closed 4.65% lower at 20.5 sen, with a market capitalisation of RM128.8 million. Kinsteel's share price was down 5.56% to settle at 17 sen, with a market cap of RM194.13 million.
(Note: The Edge Research's fundamental score reflects a company's profitability and balance sheet strength, calculated based on historical numbers. The valuation score determines if a stock is attractively valued or not, also based on historical numbers. A score of 3 suggests strong fundamentals and attractive valuations.)