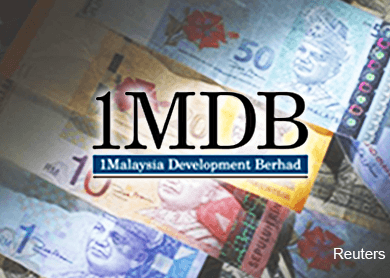 KUALA LUMPUR (Apr 22): CIMB Group's regional head of foreign exchange (FX) and foreign exchange options (FXO) trading Selvaraj Sinnan believes that beleaguered strategic development company 1Malaysia Development Bhd (1MDB) was "a big factor" behind the recent fall of the ringgit.
"1MDB was obviously a big factor that has been bringing the ringgit down in the last almost five months and it has been well factored in the market… but despite this, it (the ringgit) has strengthened," said Selvaraj today.
"[It should not fall further, not] unless there is further bad news from 1MDB," he quipped.
He was speaking during a panel discussion titled "Global Markets Re-Calibrating Itself" at Invest Malaysia Kuala Lumpur 2015. The two-day event, which ends today, is jointly organised by Bursa Malaysia and CIMB Group.
However, Selvaraj said the market has already factored in whatever that may come next.
"So it is not going to impact the market in a big way and I think we can start looking at fundamental factors," he said.
He is also of the view that the local currency will strengthen towards 2.50 against the greenback.
He also noted that despite a 6% fall in the local currency since the beginning of the year, foreign bonds have gone up slightly.
"We are still maintaining (foreign bonds) at 40% to 45%. So these guys are pretty confident about Malaysia and I think all these non-economic factors are just a perception and it will just fade off," he said.
Meanwhile, CIMB Research Pte Ltd's managing director and chief economist Dr Arup Raha pointed out that the single largest determinant of how the ringgit has moved so far was the massive fall in the price of oil.
"If you noticed that oil prices have somewhat stabilised, so too has the ringgit," he noted.
Besides that, he said three factors are currently driving the local currency: commodity prices, the outlook at what US rates will be like, and the view on the dollar.
"We have been really bullish on the dollar but two things have happened over the past two months. One was that market's expectation of US rate increasing has been postponed, which has paused the strengthening of the dollar. The second thing is that you are getting bad growth numbers for the US now.
"So what has happened is that both the supply of dollars and the demand for dollars have been affected in a short period of time… The demand for dollars have paused, commodity prices have paused; these have driven the ringgit in the short term," said Arup.