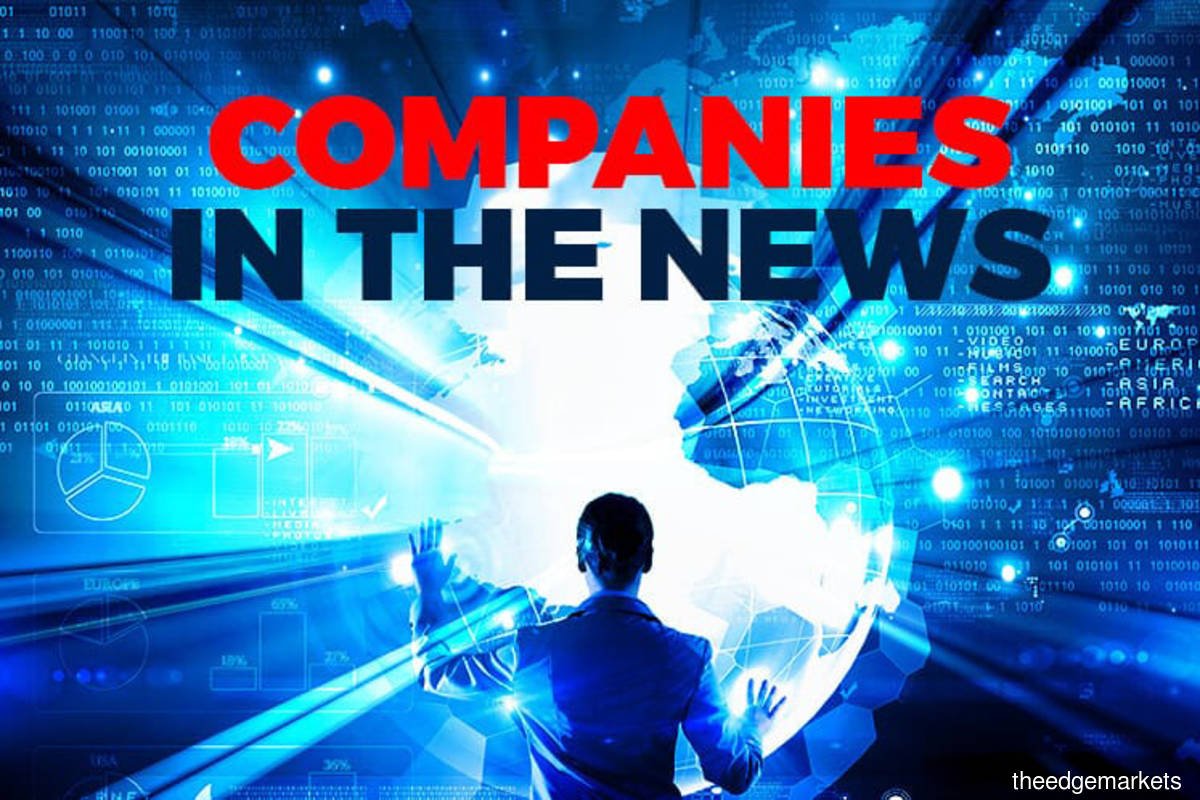 KUALA LUMPUR (Sept 23): Based on corporate announcements and news flow today, companies in focus on Friday (Sept 24) may include CIMB Group Holdings Bhd, Hock Seng Lee Bhd, Sapura Energy Bhd, Pan Malaysia Corp Bhd, Dagang NeXchange Bhd, KPower Bhd, Yinson Holdings Bhd, United Malacca Bhd, AirAsia Group Bhd, Latitude Tree Holdings Bhd and Hextar Global Bhd.
CIMB Group Holdings Bhd's foreign shareholding rose to 22.4% in August this year, the highest since June 2020, when the country's second largest lender by assets recorded a foreign shareholding of 22.5%. According to the latest figures on the financial service provider's website, the August foreign shareholding figure is also the highest so far this year, beating the high of 22.1% in the previous two months (June and July).
Hock Seng Lee Bhd's (HSL) earnings for the second quarter ended June 30, 2021 jumped two-fold on a yearly basis, thanks to stronger contribution from its construction segment. Revenue jumped 71.93% to RM142.79 million from RM83.05 million. According to HSL, the construction segment contributed RM114.81 million (80%), the property development segment registered a contribution of RM19.50 million (14%) whilst the general trading segment contributed RM8.48 million (6%) to the group's revenue during the quarter.
Bursa Securities has rejected Sapura Energy Bhd's application for a one-month extension to announce its latest quarterly results. The oil and gas outfit submitted its application on Sept 14 for the one-month extension until Oct 30. The group is required to file its results for the quarter ended July 31, 2021 by Sept 30, 2021. Sources close to Sapura Energy said it wanted time as "there were adjusting events related with its projects", which the group needed to analyse.
Pan Malaysia Corp Bhd (PMC) has entered into a sale and purchase agreement with Inter Mark Resources Sdn Bhd to acquire 31.62 million shares, or a 51% stake, in A&W (M) Sdn Bhd. PMC said the proposed acquisition, which is valued at RM21.04 million, will be satisfied through a combination of cash amounting to RM11.57 million and a share transfer of 63.11 million PMC shares at a transfer price of 15 sen per share, amounting to RM9.47 million.
Dagang NeXchange Bhd (DNeX), via its 90% owned subsidiary Ping Petroleum Ltd, has announced the completion of the acquisition of the remaining 50% interest in the UK North Sea Block containing the Avalon Oil Development. The acquisition is from Summit Exploration and Production Ltd, a wholly-owned subsidiary of Sumitomo Corp, for an initial cash consideration of US$5 million (RM21.09 million) with further contingent payments, giving a total price of US$17 million (RM71.72 million).
KPower Bhd, formerly known as Kumpulan Powernet Bhd, said its net profit fell 19.05% to RM5.92 million in the fourth quarter ended June 30, 2021, from RM7.31 million a year ago, due mainly to the impairment of an investment property amounting to RM1 million. Quarterly revenue rose 157.37% to RM101.31 million, from RM39.36 million, mainly due to progress of existing projects and contributions from projects based on order basis in Malaysia and Indonesia.
Yinson Holdings Bhd's net profit for the second quarter ended July 31, 2021 rose 26% to RM126 million from RM100 million the year before, as it recorded higher contribution from its vessel conversion activities and its FPSO (floating production storage offloading) Abigail-Joseph, which commenced its lease in October 2020. The FPSO operator declared a dividend of four sen per share — unchanged from last year — which goes ex on Nov 29. The group's revenue rose 5.93% to RM1.05 billion from RM995 million. The increase was mainly due to higher revenue recognised in its EPCIC business activities (engineering, procurement, construction, installation & commissioning), namely the FPSO Anna Nery conversion.
United Malacca Bhd posted a more than five-fold jump in net profit to RM20.85 million for the first quarter ended July 31, 2021, from RM3.55 million a year earlier, as higher crude palm oil (CPO) and palm kernel prices saw its Indonesian operations break even while Malaysian operations showed growth. United Malacca saw higher production from its Indonesian operations, while Malaysian operations' production fell. During the quarter, the group saw average CPO price increase by 45% and 62% year-on-year in Indonesia and Malaysia respectively, while palm kernel average price rose over 90% in both markets.
AirAsia Group Bhd expects a strong recovery for air travel in all key domestic destinations and for international flights to resume in the near future, complemented by stringent health and safety protocols that the airline has put in place. AirAsia said following the government's announcement of the resumption of interstate travel and the reopening of tourism activities once the vaccination rate for adults reaches 90% in Malaysia, the budget carrier is geared up to fully restore its domestic and international services.
Latitude Tree Holdings Bhd's profit surged by more than six times to RM2.57 million in the fourth quarter ended June 30, 2021, from RM407,000 a year ago, on the back of a higher revenue. Quarterly revenue increased 55.9% year-on-year to RM216.02 million from RM138.56 million. On a quarter-on-quarter basis, however, Latitude Tree's earnings and top line were lower. Net profit fell 77.8% from RM11.56 million in the preceding quarter, while revenue was down by a marginal 0.29% from RM216.66 million.
Hextar Global Bhd said its shareholders today approved the proposed acquisition of chemical derivatives, coating and related products manufacturer Nobel Group. The agrochemical group said it will now proceed to complete the acquisition and commence the integration of their business operations. Hextar Global said Nobel Group is expected to contribute positively to its earnings from the fourth quarter ending Dec 31, 2021 onwards.