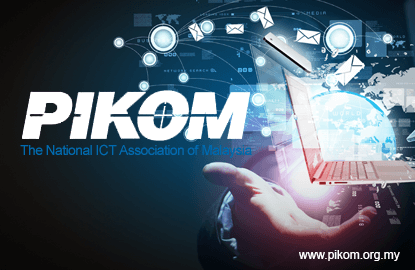 KUALA LUMPUR (Aug 22): Cisco Systems Inc's reported plan of a job cut of about 5,500 employees as it transits to higher margin software like the Internet of Things and cloud computing resonates with the information and communications technology (ICT) sector's shift in Malaysia to a service-oriented base, said the National ICT Association of Malaysia (Pikom).
In an emailed statement to theedgemarkets.com, Pikom said the move by Cisco provides further evidence that the ICT sector here is transitioning from a manufacturing base to a more service-oriented one.
"This is consistent with Pikom's recent finding that our ICT job market sector outlook for 2016 report showed that the main driver of the industry growth is the ICT services subsector whose share to the gross domestic product (GDP) rose from 3.3% in 2000 to 6.6% in 2015. It is projected to reach 7% by end of 2016," said Pikom chairman Chin Chee Seong.
On Aug 17, Reuters, quoting sources, said Cisco was planning to lay off nearly 7% of its global workforce soon.
Reuters wrote that the San Jose-based company was facing "sluggish spending by telecommunication carriers and enterprises on network switches and routers, its main business".
As a result, Reuters added, the company has been beefing up its wireless security and datacenter businesses.
In an email response to the article, Chin said from a hardware-based manufacturing industry, the ICT sector is moving towards more software and services, driven by new technologies such as Cloud and Big Data.
"As the industry evolves and Malaysia moves up the value chain, jobs and skills unavoidably become defunct or obsolete but at the same time, new jobs are created demanding new skills.
"As a whole, opportunity still abounds within the sector. The ICT sector remains robust. The total ICT value in Malaysia for 2015 is estimated to be RM155.2 billion, based on the average annual growth rate (AAGR) of 8% for the period 2010–2015," he said.
Chin added that the share of the ICT industry to the economy expanded from 16.5% in 2010 to 17.6% in 2015.
However, he said the key factor would be to ensure sufficient talents for new jobs including retraining and reskilling those who were laid off so they can continue to seek re-employment and remain relevant to the industry.