This article first appeared in City & Country, The Edge Malaysia Weekly, on October 8, 2018 - October 14, 2018.
The Square Commercial Centre will allow Webcon Land to venture into education and leasing sectors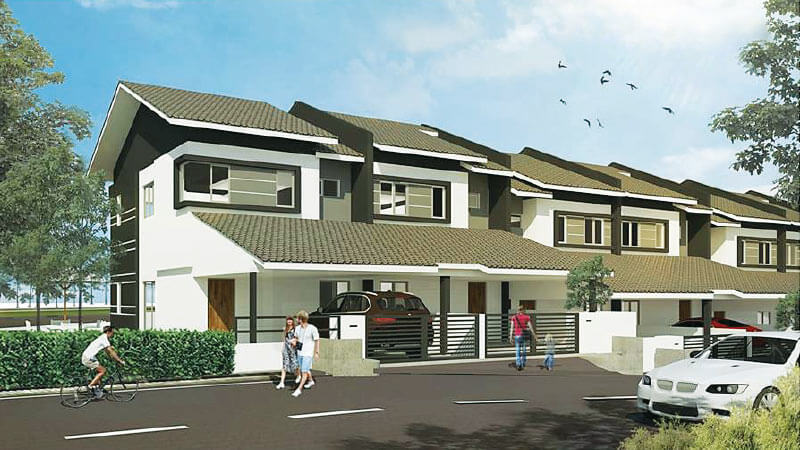 Laman Hijauan in Kuantan will have 217 two-storey terraced homes on a 18-acre site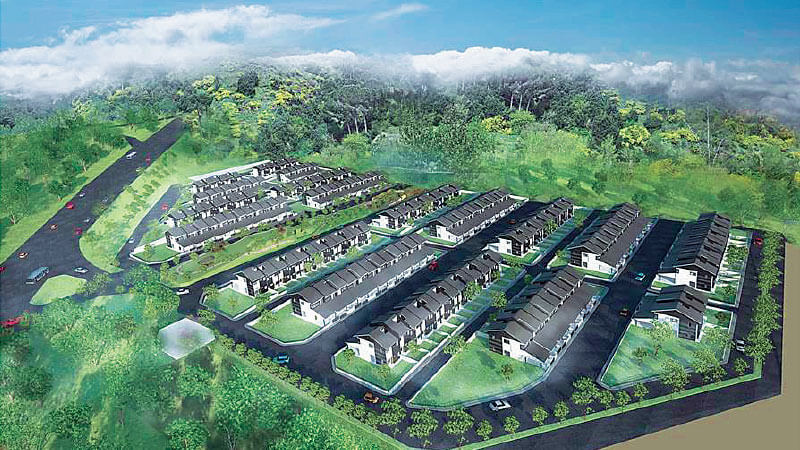 Laman Hijauan in Kuantan will have 217 two-storey terraced homes on a 18-acre site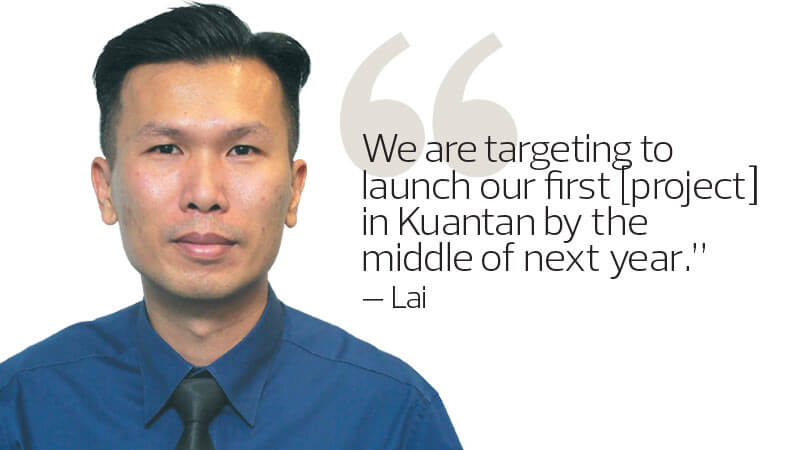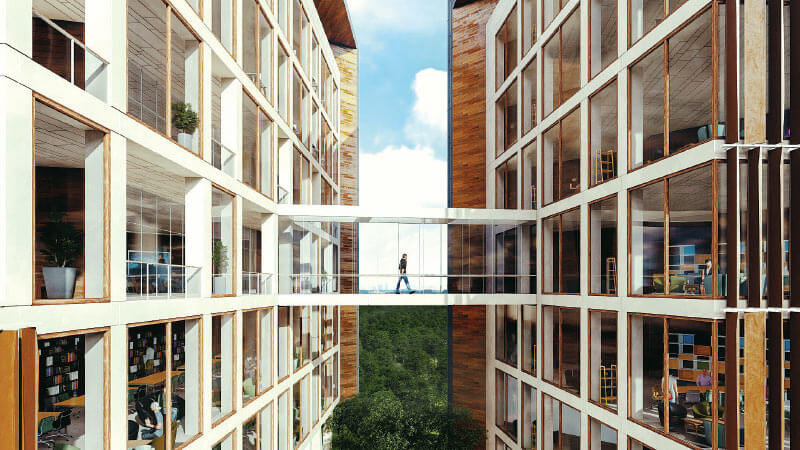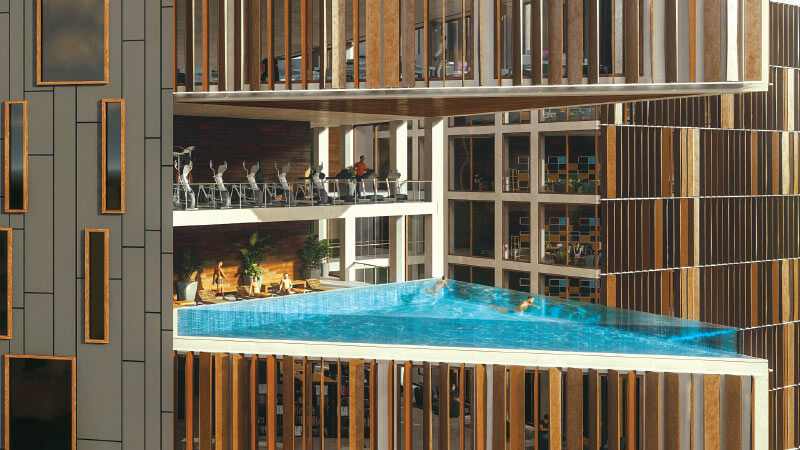 The Square Commercial Centre will have two 8-storey commercial blocks, which will house several facilities, including a swimming pool
Incorporated in 1998 by CEO Datuk Seri Ivan Chee, Webcon Group is a building, infrastructure and highway contractor that specialises in earthworks. Some of the projects it was involved in are Lebuhraya Damansara-Puchong, the Kajang Traffic Dispersal Ring Road and the East Coast Expressway Phase 2.
Like most construction companies, Webcon has built a land bank and currently has four parcels in the Klang Valley, Kuantan and Kuala Terengganu each, totalling 28 acres.
The land was left idle until there was a restructuring of the group in 2015, when its property development unit — Webcon Land Sdn Bhd — was formed. It has since been revalued and Webcon Land is busy working on plans to develop it.
In an exclusive interview with City & Country, executive director Lai Kim Ling notes that prior to the formation of Webcon Land, the group invested in property development projects undertaken by Sunway Rydgeway Sdn Bhd in 2007.
Sunway Rydgeway developed and completed its namesake 13.8-acre leasehold township in Taman Melawati, which is connected to the Middle Ring Road 2, the Kuala Lumpur Elevated Highway, Jalan Genting Kelang and the Duta-Ulu Kelang Expressway, among other roads. The gated residential development features such facilities as a water-wall, playground, linear park, lawn terrace, maze garden, swimming pool and garden pavilion.
Webcon also has a direct investment in a 32-acre parcel in Bandar Sungai Long in Selangor.
"No one has really heard of Webcon when it comes to property development … we have not developed any projects; we only invested in those done by other companies. We are targeting to launch our first in Kuantan by the middle of next year."
Called Laman Hijauan, the 18-acre residential project is located on the fringe of Kuantan town. It will house 217 two-storey terraced homes with a built-up of about 1,600 sq ft and land size of 20ft by 75ft. With prices that start at RM370,000, the homes are aimed at the local people.
"Landed homes are still the safest bet in Kuantan and we have already received the development order. Kuantan is very active now due to the port and the Malaysia-China Kuantan Industrial Park. The project has a gross development value (GDV) of RM83 million," Lai points out.
The Square Commercial Centre
Next, Webcon Land will start building The Square Commercial Centre on a one-acre commercial plot in Puncak Jalil, Kuala Lumpur, by the end of next year. The contractor-cum-developer hopes to use this project to diversify into other businesses, namely education and leasing.
The Square will comprise two 8-storey commercial blocks, the higher levels of which — with a gross floor area of 177,000 sq ft — will house a standalone educational institution. The ground floor will be turned into a lifestyle al fresco dining area while the remaining floors will house retail units.
The development is accessible via the Shah Alam Expressway, Bukit Jalil Expressway, Maju Expressway and Kuala Lumpur-Seremban Highway. There are also several LRT stations nearby, namely Bukit Jalil, Sri Petaling, Awan Besar and Muhibbah.
"We are always looking for opportunities to diversify our existing businesses. As development and construction are related businesses, they will both be affected when the market is in an unfavourable position. Hence, we need to lower our risk by considering other possibilities," Lai says.
He points out that The Square is situated in a mature neighbourhood that has attracted established educational institutions such as Asia-Pacific University, International Medical University, Kingsgate International School and the upcoming Tzu Chi International School.
"Commercial activities are expected to increase and generate a lot more business there. Through The Square, we are venturing into education and leasing; we are going into the education business with a service provider. We are going to let out the remaining retail and F&B units," he says.
The company is already in talks with several F&B operators on the design and concept of the al fresco dining area on the ground floor.
The development will also feature a landscaped walkway and a swimming pool, which will be open to the public.
Lai hopes The Square, which will take 2½ years to complete, will be busy with students in the daytime and diners at night.
His optimism about Webcon Land's move into the education sector stems from the rising enrolment in private education in Malaysia. He believes the new venture will provide the group with consistent growth in the long run.
"Retail leasing may be a more challenging aspect that we need to look into but as the retail area provided will not be significant compared with that at the shopping malls, we will be able to weather any uncertainties. Furthermore, we believe uncertainties about the property market would have settled and it would be picking up by the time we complete this project."
Lai also reckons that the diversification will give the group the right platform to venture into other service-oriented businesses but he reiterates that construction and property development will still be its core businesses.
The projects for Webcon Land's other two parcels — 4½ acres in Kuala Terengganu and 5.7 acres in Damansara Heights — are still in the planning stage. Lai estimates their combined gross development value at RM987 million.
"The land in Kuala Terengganu is in town, and the project is commercial. We are awaiting confirmation from hotel and retail operators. We don't have any plans yet for the land in Damansara Heights.
"We are not rushing into developing these two projects, which are still in the planning and negotiation stages. We shall wait for the right time in the current market."
Moving forward, Webcon Land plans to buy more land and build homes priced between RM250,000 and RM400,000. "This is in line with the government's initiative to provide more affordable homes, and we see strong demand in these properties. However, land price is an issue, so we will look for land that is located slightly out of town. Our construction background allows us to bring down the development cost through effective designs," Lai explains.
"We are also open to joint-venture opportunities, and not just in the Klang Valley. Many developers prefer the big cities but we are looking at other potential areas because there are still buyers out there."
Lai expects external policies and world economic uncertainties to affect all business owners over the next 12 months. "Developers and buyers are still watching the market. Medium and high-end properties are definitely in oversupply at the moment. The market will require some time to absorb these properties," he says.