This article first appeared in Options, The Edge Malaysia Weekly, on May 27, 2019 - June 02, 2019.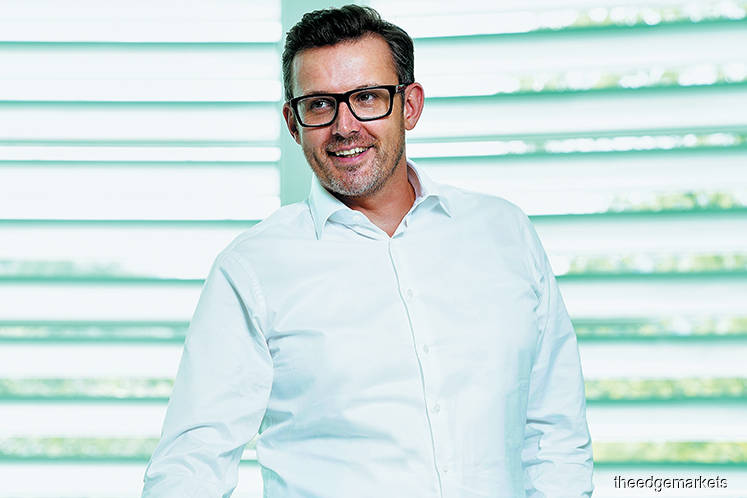 A year into his assignment as managing director and CEO of BMW Malaysia, Harald Hoelzl has achieved his dream of putting a BMW-manufactured electric car on the road in Malaysia — the completely sustainable and environment-friendly i3s. At the company's ultra-modern office in tech-centric Cyberjaya, he talks to Anandhi Gopinath about the German luxury carmaker's take on the future of mobility and its targeted approach to customer centricity.
The latest offering from BMW Malaysia is the i3s, a car designed to incorporate natural renewable resources and upcycled materials from concept to production. Available from July, this fully electric car is manufactured from the ground up to ensure a consistent quota of 95% recyclability, especially of the non-renewable aluminium and copper used in its build. Malaysia is among the first countries in the region where this car can be bought, due to the readiness of the local market. Indeed, according to BMW Malaysia managing director and CEO Harald Hoelzl, Malaysians are huge fans of electric and hybrid engine drivetrains. "Here, more than in any other country in the world — it's the No 1 topic."
From reinventing the development processes for electric mobility to overhauling production with 100% clean and renewable energy and using up to 95% recyclable materials in the creation of its vehicles, BMW has led the conversation in an industry that is not traditionally associated with conservation. This innovation was partly driven by the younger and more environmentally aware consumer who was looking for more from his carmaker — it is not just about performance and power but also about the quality of that mobility and the cost to Earth.
For the full story, pick up a copy of The Edge Malaysia (May 27, 2019) at your nearest news stands or visit optionstheedge.com.