This article first appeared in Options, The Edge Malaysia Weekly, on October 8, 2018 - October 14, 2018.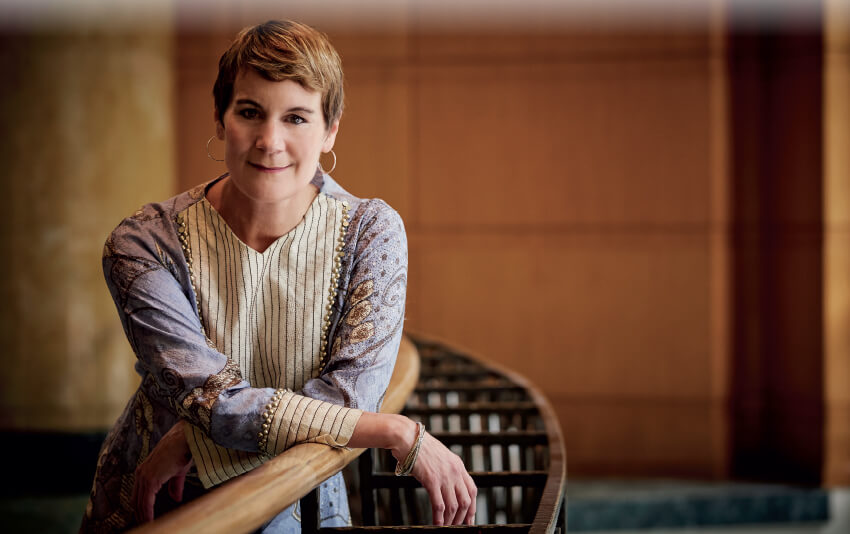 From joining in the fight for Timor-Leste's independence to becoming its first lady and continuing to advocate for women's rights in Asia's newest nation, Kirsty Sword Gusmão has led a most interesting life. A breast cancer survivor and a mother of three boys, the 52-year-old tells Anandhi Gopinath about her experiences that drive her passion for activism to this day.
The energy at last week's Pink Brunch, organised by the National Cancer Society of Malaysia (NCSM) at Mandarin Oriental Kuala Lumpur, was one of overwhelming hope. As cancer survivors took to a dazzling runway in stunning creations by a selection of local designers, the raucous applause was not just for the clothes they modelled but also for the sheer strength it has taken these women to put themselves in the spotlight in such a public way — a move that meant embracing their bodies and the disease they have so bravely fought. And conquered.
"My girls are amazing lah, they are just amazing," says NCSM vice-president Clare Ratnasingham emotionally at the end of the event. "I don't know what else to say about them. Can you imagine the strength it took for them to be up there?"
This year's Pink Brunch was so named for its timing — October is globally celebrated as breast cancer awareness month, during which pink ribbons are worn to honour survivors, remember those lost to the disease and support the continual effort to defeat the disease. A fundraising event to support NCSM's work in providing holistic cancer support to patients and caregivers, the Pink Brunch was also timed to coincide with another major event — the World Cancer Congress (WCC), held for the first time in Kuala Lumpur, marking a first for a Southeast Asian nation. The biennial conference encourages effective knowledge transfer and best practice exchange among 3,500 cancer control and public health experts from 150 countries.
For the full story, pick up a copy of The Edge Malaysia (October 8, 2018) at your nearest news stands or visit optionstheedge.com.