This article first appeared in Options, The Edge Malaysia Weekly, on April 8, 2019 - April 14, 2019.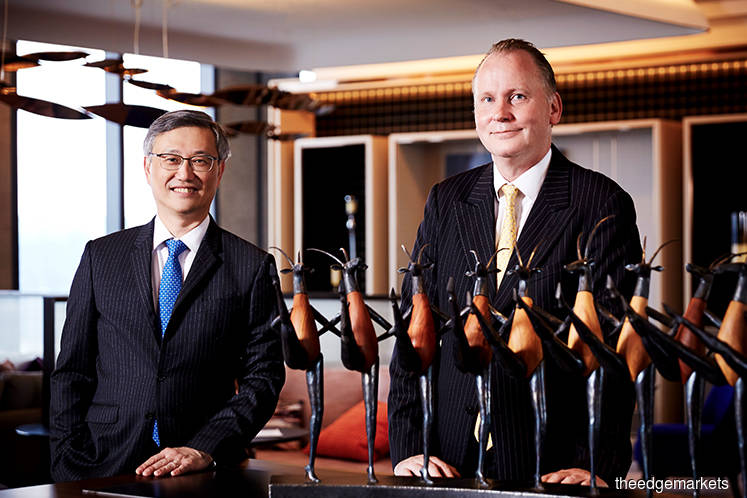 March 2012 was an interesting month. George Clooney, Martin Luther King III and Al Green were arrested in Washington for protesting the blockade of humanitarian aid to Sudan. The Greek parliament voted in favour of an international bailout deal. Encyclopaedia Britannica announced it would no longer publish in print, Indian batsman Sachin Tendulkar became the first cricketer to score 100 international centuries and Canadian filmmaker James Cameron was the first person to visit Challenger Deep in the Mariana Trench in over 50 years.
Ordinarily, any of these would have been the focus of conversation among the journalists, diplomats and corporate movers and shakers who regularly gathered at Etoile coffee shop or all-day dining venue Nipah in Hotel Equatorial KL. While these were probably touched on, another topic was likely given prominence for its proximity: the imminent and much-mourned closing of the hotel.
Local watering hole, witness to numerous courtships and joyous family occasions, preferred address for entertaining, icon, landmark, legacy — ever since it opened its doors in 1973 as one of a handful of five-star hospitality brands here, Hotel Equatorial was inextricably woven into the social fabric of downtown KL. Agence France-Presse established its office on the hotel's ground floor, a convenient hub for visiting foreign correspondents, while Far Eastern Economic Review, Wall Street Journal, Singapore Straits Times, Reuters and Asiaweek were all in the neighbourhood, close to the diplomatic enclave.
Golden Phoenix served the finest Chinese cuisine in the city while Swiss restaurant Chalet evoked allure with a mean raclette and the must-have Sabayon Du Chalet. The latter was known as the "dancing dessert" for the parade of restaurant staff who took turns whipping the cold egg-based dish into shape while doing the twist, accompanied by a house band of folk singers. Patrick Teoh used to DJ at popular discothèque Blue Moon. Across its floors, Equatorial Hotel was at once down to earth and glamorous, bustling and relaxing, the place to see and be seen.
For the full story, pick up a copy of The Edge Malaysia (April 8, 2019) at your nearest news stands or visit optionstheedge.com.