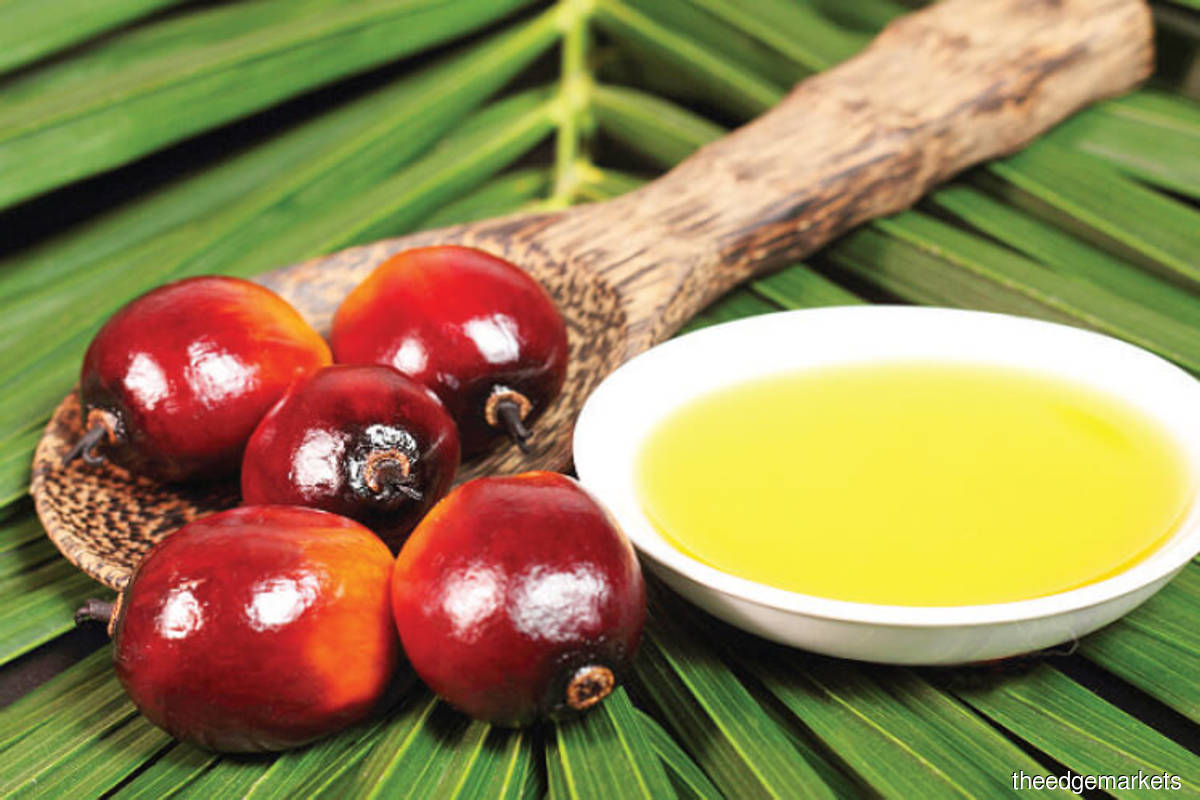 KUALA LUMPUR (Feb 18): Sime Darby Plantation (SDP) expects crude palm oil (CPO) prices to range between RM5,000 to RM5,500 for the first half of 2022, citing labour shortages and climate change which could impact supply.
Speaking at the plantation group's quarterly results briefing on Friday (Feb 18), Sime Darby Oils' managing director Mohd Haris Mohd Arshad said that the recent CPO prices are a result of a supply-led problem which was exemplified by labour shortages in Malaysia and climate change effects in other parts of the world.
"If you look at the crop that is coming out this year, one has to watch what is happening in Latin America, as their harvesting is underway.
"We are very concerned because the reports that we are getting seem to suggest that crops are getting smaller and smaller. That potentially could create a shortfall in soy supply," Haris said.
Haris highlighted that uncertainty over yields from North American soy, as well as the geopolitical tension in Ukraine — one of the key sunflower oil producers, raise the question as to whether the supply of vegetable oils will be normal.
"If you eliminate all the downside risks, it looks like we will be facing another tight year in 2022. We do not foresee Malaysian production to improve compared to last year, which could cause yet another supply-led rally" Haris added.
However, Haris said that despite demand rationing for CPO beginning to take place in developing economies such as African countries and India due to the higher prices, he finds it difficult to argue that prices will be coming down significantly this year to RM3,000 levels.
Haris said that the CPO price movements would depend on whether production recovers and whether key vegetable oils-producing countries such as Latin America and North America would see good crop production in the second half of 2022. 
He added that SDP is currently selling its CPO based on spot prices rather than forward selling, as the risk of inventories going low is much higher since production yields are uncertain.
At market close on Friday, SDP shares fell half a sen or 1.02% to RM4.86, giving the plantation group a market capitalisation of RM33.61 billion, based on 6.92 billion outstanding shares. 
It currently trades at 14.46 times earnings, while its total dividend of 22.41 sen translates into a dividend yield of 4.17% based on Bloomberg data. Year to date, the plantation counter has appreciated RM1.03 or 26.82% from RM3.84.