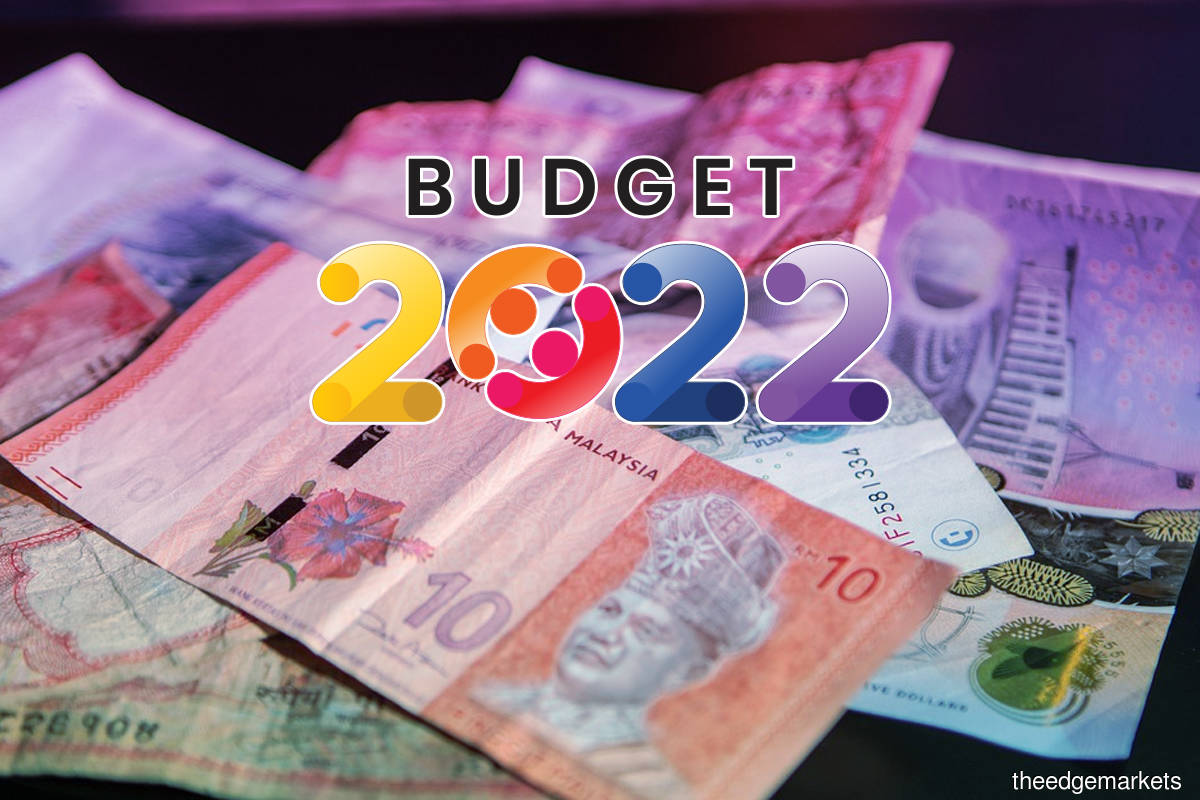 KUALA LUMPUR (Oct 29): A one-off additional company income tax was announced in Budget 2022, whereby earnings above the RM100 million mark will be taxed at a rate of 33%, instead of 24% for the first RM100 million.
The one-off tax — named Cukai Makmur (Prosperity Tax) — is expected to be imposed in the assessment year 2022.
This was among tax-related announcements by finance minister Tengku Datuk Seri Zafrul Aziz during the Budget 2022 speech, where he laid out a RM332.1 billion expansionary budget for next year.
These are the other tax measures announced in the Dewan Rakyat by Zafrul:
Individuals: Income tax is imposed on residents whose income in Malaysia is sourced from overseas, beginning Jan 1, 2022.
Meanwhile, individuals' tax relief for mobile phone purchase is raised to RM2,500 until end-2022.
The government also extended several individual income tax reliefs, including for domestic tourism spend and kindergarten spend.
Plantation: The effective price cap per tonne for palm oil windfall tax is also increased by RM500 to RM3,000 per tonne in Peninsular Malaysia and RM3,500 in Sabah and Sarawak.
Automotive: 100% relief for electric vehicles (EV) import duty, excise duty, sales tax and road tax.
The government will also extend the tax exemption for passenger vehicles until June 2022 amounting to 100% for complete knock-down (CKD) and 50% for complete built-up (CBU) models.
Property: The government no longer imposes property gain tax for disposals, including by Malaysians and permanent residents, for transactions taking place from year six onwards.
A RM300,000 tax relief cap on renovation of premises is also extended to end-2022.
Covid-19: Companies and individuals may apply for tax deductions on expenses for Covid-19 booster shots.
Products and services: Sales tax will no longer be imposed on stock trading brokerage activities.
Service tax is also imposed on e-commerce delivery services, excluding food and beverages.
Sales tax is introduced for all overseas goods bought into Malaysia online via air courier.
The government will introduce excise duty to include sugary drinks, including cocoa, malt, coffee and tea, as well as excise duty on vape and electronic cigarettes.
Business: Contract note stamp duty is raised to 0.15% from 0.1%, while its RM200 ceiling is removed.
For employers, among income tax reliefs proposed include double tax relief for companies who provide scholarships for students in higher learning institutions across all courses.
See more Budget 2022 highlights here.