This article first appeared in Digital Edge, The Edge Malaysia Weekly, on December 7, 2020 - December 13, 2020.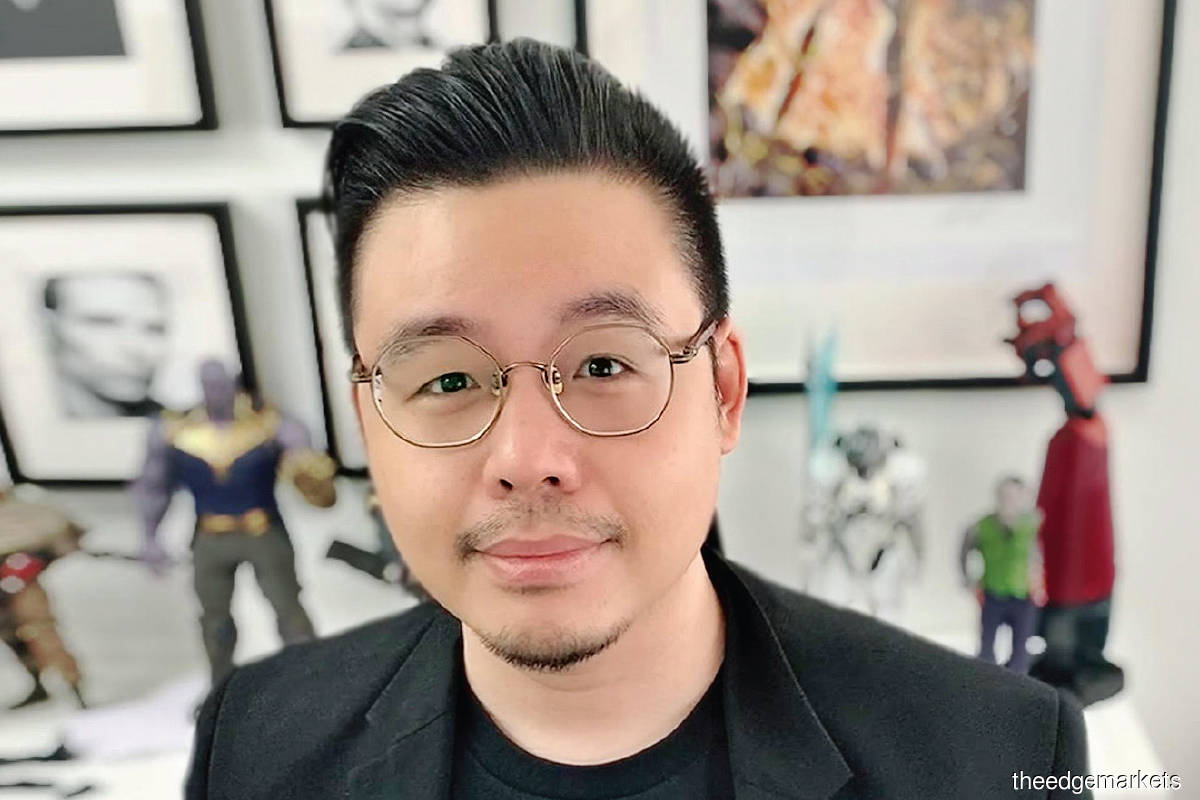 In many production-related businesses, banking on quantity instead of quality is a viable income-generating strategy. In the digital creative industry, for instance, studios can grow quickly and maximise profit by accepting and delivering as many jobs as they can. However, Jarold Sng, founder of Ten Ten Studios (M) Sdn Bhd, says he places more importance on creating quality work.
Sng and his partner Jason Pua established the studio three years ago, sharing the same vision of building a new breed of Malaysian art studios. The duo wanted to create a studio that was focused on operating with smaller teams and delivering high-end, bespoke computer graphics (CG) art services, pushing the standards of Malaysian concept art and illustrations.
"We have positioned ourselves to deliver global standards from day one, even if it takes five times longer to do a project because of this. This is what happened in our first year of operations — everything took five to six times longer, causing us to burn through wages. But as a fledgling company, the first impression is crucial and we can only submit the art once. So, we just had to go through these growing pains.
"There is this common joke in production: nine women can't make a baby in one month. That's just not how it works. We need to take the time to build up the idea and design, only delivering the end product when it is ready," says Sng.
Insisting on quality over quantity has not affected the business negatively as clients understand the process once they see results, says Ng. "Our clients pay us on a project basis. The cost of the delay is absorbed by us. My policy is to be honest with them about the time we need to take to achieve the results they want, thereby managing their expectations.
"While this has not caused us any problems from a business standpoint, we do have to pass on certain hard-hitting projects. This is difficult for me as an artist personally because there are certain projects that I really want to be a part of. But I do understand that as a business, we must make smart decisions," says Sng.
Having worked within the concept art and digital illustration industry over the past 11 years, Sng says he has done it all, including 3D-modelling for games and cinematic storyboarding, as well as art for advertisement campaigns. His biggest break was his experience at one of Malaysia's biggest creative companies — Lemon Sky Studios, where he worked his way through the ranks to become art director. While he was there, he worked on some major projects including StarCraft: Remastered and the Gears of War franchise.
After spending close to seven years at the studio, Sng decided to enhance his personal experience, leaving his position to become an independent artist for hire for the film, games and collectibles industry. He found consistent work as a freelancer, serving many repeat clients.
Thanks to the increasing flow of projects, Sng managed to grow organically from an independent artist to a leader of a small team of artists. As Sng also teaches at the arts and design institute The One Academy, he managed to slowly hire student graduates to help out. In 2017, Ten Ten Studios was born.
"Turning three now, we have become a team of 25 in-house and remote artists and technicians. We have been very fortunate to work on some amazing projects with our partners. To date, we have worked with PlayersUnknown Battleground, various titles from Epic Games, NETEASE, Bytedance, Ubisoft and DC.
"Our most recently completed project was with Metronomik and its debut video game, No Straight Roads. Currently, we are working with Larian Studios on its highly successful Kickstarter-funded board game, Divinity Original Sin: The Board Game," says Sng.
Providing outsourcing services is Ten Ten Studios' main business. Although this business is something Sng cherishes, it is undeniably challenging. He explains that there is an unpleasant truth regarding the outsourcing industry, particularly relating to volume.
Describing it as a catch-22 situation, Sng says large international publishers and developers seek out outsourcing studios that are large enough to accommodate all or most of their external development needs. As such, outsourcing studios need to hire more people to meet the increasing volume of client deliverables.  All of this tends to be at the cost of stretching talent very thin and sometimes, lowering the quality of deliverables.
"On top of that, as other neighbouring nations with larger populations produce larger numbers of working artists, there are the inevitable price wars where each vendor undercuts the other, causing a zero-sum scenario.
"The valiant efforts of related parties such as the federal government, Malaysian Digital Economy Corporation (MDEC), Ministry of Education and studios can only slow this down. Even if we reach a pricing consensus in Southeast Asia, we have to consider other emerging regions providing the same service," Sng points out.
The only solution would be to turn the Malaysian video game outsourcing industry from a volume-based to a value-based one, he says. The studios that thrive in the modern outsourcing market will constantly work towards providing better solutions and an emphasis on quality over volume. Sng says in the future, it is also better if the Malaysian game industry evolves from a service provider model to a content-creating one.
Local video game development industry still in its infancy
Commenting on the local video game development industry, Sng thinks it is currently still at its infancy compared with the global markets. However, there is no denying that it has substantially matured over the past decade. Several strong studios are already providing world-class services to the global marketplace, namely Passion Republic Studios, Streamline Studios and Lemon Sky Studios, among others.
"I'd like to think that I joined this industry just as the third generation of Malaysian video game talents joined the industry. So, I had the benefit of learning from the two generations before me. It's a big plus that I'm starting my career at an early juncture in the Malaysian game development scene.
"Fun fact: My generation grew up on a steady diet of Sony PlayStation 1 and PlayStation 2 games, undoubtedly the renaissance of modern console games. My peers and I were hungry to learn, do the work and prove our worth," says Sng.
Additionally, MDEC has been working tirelessly to lead the Malaysian CG industry forward, he says, through development programmes, industry incentives, ecosystem outreach and region-wide events such as LEVEL UP KL.
The combination of these factors has led the country to attract large video game corporations like Sony PlayStation Studios Worldwide, Codemasters, Larian Studios and Bandai Namco to set up their regional offices in Malaysia, says Sng. "There was a time when Malaysia suffered from a mass of talent moving abroad to work. With the ever-growing opportunities here for digital creatives in Malaysia and the region at large, I certainly hope that the new generation of digital artists will have the means and know-how to take the industry to the next level."
In the long term, Sng aspires to make his own short films, expand his line of collectibles and produce more independent art books. Despite this, he notes that his personal goal has remained consistent and rather simple: to spend time working with as many creative talents and partners as he can.
"At the moment, the team and I are neck-deep in projects and we aim to grow organically and stay true to the ever-increasing expectations of the digital art world. But who knows, we may eventually even create our own products and provide value directly to the consumers," says Sng.