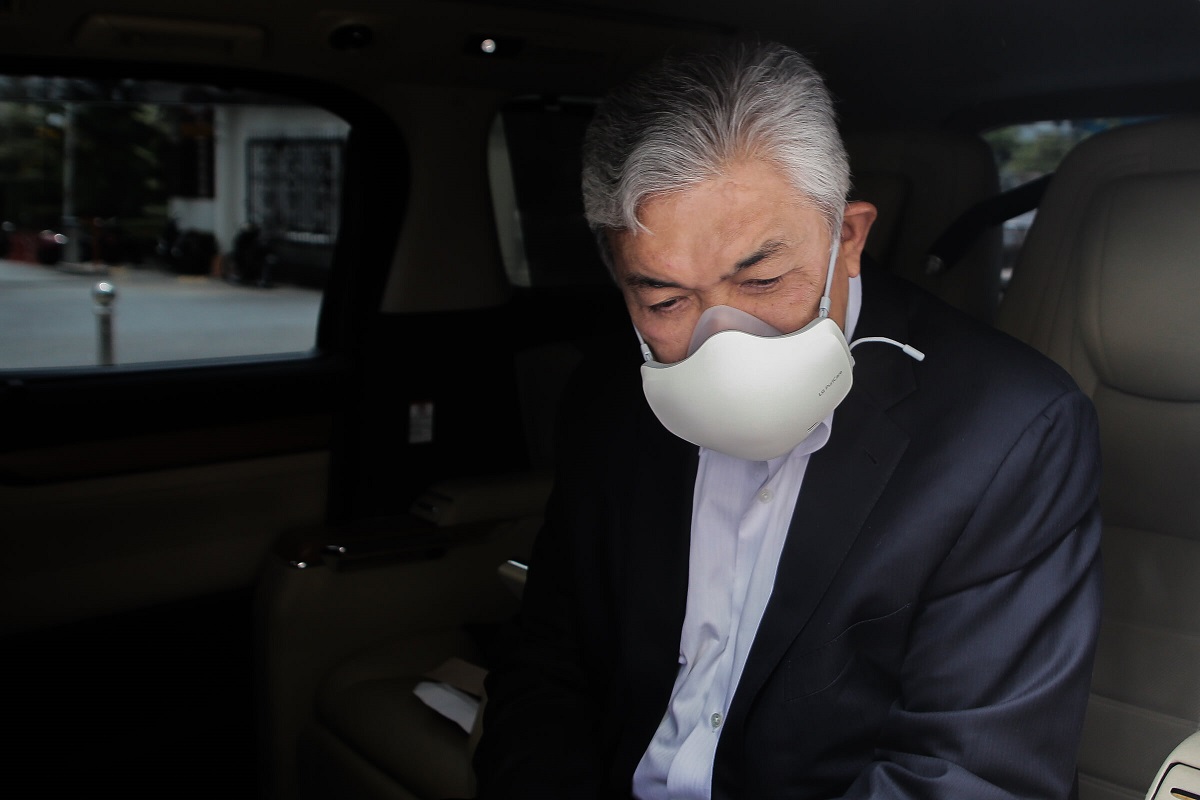 KUALA LUMPUR (Oct 13): Deputy Public Prosecutor (DPP) Datuk Raja Rozela Raja Toran contended that the Police football team is not an NGO or a soup kitchen and doesn't fall into the category of poverty during Datuk Seri Ahmad Zahid Hamidi's trial where he was alleged to have utilised Yayasan Akalbudi's funds to make a "donation" worth RM1.3 million to the Royal Malaysia Police (PDRM) football association.
Previously in the trial, Zahid's lawyers said he should be acquitted of the criminal breach of trust (CBT) charge for giving PDRM the donation in November 2015 using the Yayasan Akalbudi's funds.
They asserted that he was home minister at that material time and as such, PDRM was under his jurisdiction.
Previously, 19th prosecution witness Datuk Zul Hisham Zainal, who is also Zahid's son-in-law, said the donation was "essentially to pay the wages of football players in need of financial help".
Raja Rozela argued on Wednesday that giving the money to football teams is not charity and does not help in eradicating poverty as argued by Zahid's lawyers.
However, Justice Datuk Collin Lawrence Sequerah interjected and asked Raja Rozela about Zahid's lawyers' contention that the football team was facing salary issues and the money was used for that purpose.
"As far as the PDRM money is concerned, the defence took the position that they were facing salary issues and the money was given to alleviate that problem. So they are saying it is arguably within the confines of the objectives (of Yayasan Akalbudi to eradicate poverty). It is not poverty in a sense but it broadly covers that objective," he asked.
Raja Rozela responded that the football club is not a charitable organisation.
"My Lord, this is PDRM football club, this is not an NGO which runs a soup kitchen or food bank. The club belongs to PDRM. They hire players to play for them which makes them professionals.
"Our contention is the shortfall of money doesn't make one poor or destitute, hence it does not fall into the category of poverty as envisaged in the memorandum or objectives of Yayasan Akalbudi," she said.
She then told the court that even civil servants should qualify for poverty aid from Yayasan Akalbudi because they do not get paid as much, suggesting that the football club does not fit the description of being in poverty.
"Let's forget about the footballers, let's look at civil servants, they don't get much in terms of salary. I am not exaggerating. By the first week of our pay, half of us in this room are poor, we should easily qualify for aid from Yayasan Akalbudi," she said.
She said PDRM should not qualify for any sort of money from the charitable foundation and that Zahid had misappropriated the funds.
"In this instance, the accused acted dishonestly when he misappropriated the RM1.3 million Akalbudi cheque," she said.
Zahid, 68, is facing 47 charges — 12 of CBT, eight of corruption, and 27 of money laundering — involving tens of millions of ringgit belonging to Yayasan Akalbudi.
Read also:
Zahid allegedly misappropriated over RM13.1m Akalbudi funds for credit cards, motor insurance and road tax
Did Zahid care about poor M'sians when he went on luxury shopping sprees with his wife, asks DPP