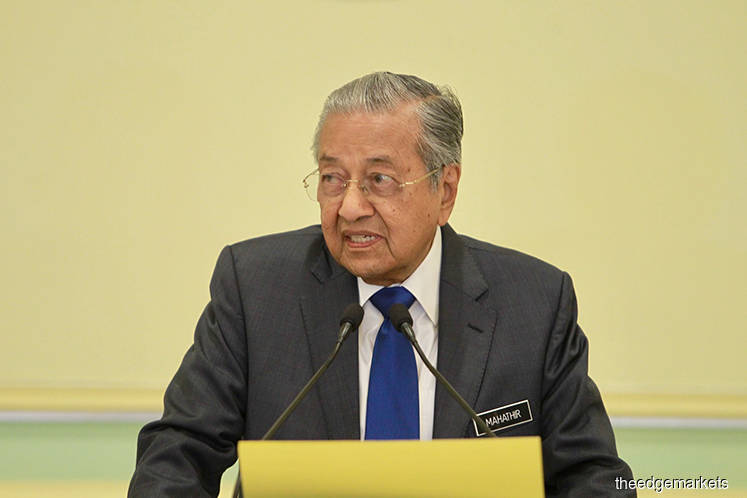 KUALA LUMPUR (July 16): Prime Minister Tun Dr Mahathir said today implementation of the motion to reduce Malaysians' voting age to 18 from 21 will result in an increase of more than 50% in the number of voters to 22.7 million from the 14.9 million, who were eligible to participate in the 14th General Election (GE14) last year.
"If the automatic voter registration alongside the lowering of the voting age is implemented, as many as 7.8 million new voters will be entered into the electoral roll annually by 2023," Dr Mahathir said in Parliament here today during his introduction of the motion's second reading.
He said the automatic voter registration platform refers to those who have registered for identity cards upon reaching 12 years of age, and subsequently included in the electoral roll once they turn 18 years old.
Dewan Rakyat (Lower House of the Parliament) Speaker Datuk Mohamad Ariff Md Yusof said 58 members of parliament will be debating the bill, which was tabled for first reading on Thursday (July 11).
On July 10, theedgemarkets.com reported that Dr Mahathir said the updated version of the amendment bill to reduce Malaysia's voting age to 18 from 21 will also include automatic voter registration.
It was reported that the government withdrew the initial amendment bill, which was tabled for first reading on July 4.
Read also:
Dr Mahathir: Automatic registration included in bill to lower voting age
Bill to lower voting age re-tabled after incorporating opposition's proposals
Bill to reduce voting age tabled for first reading