This article first appeared in City & Country, The Edge Malaysia Weekly, on September 27, 2021 - October 03, 2021.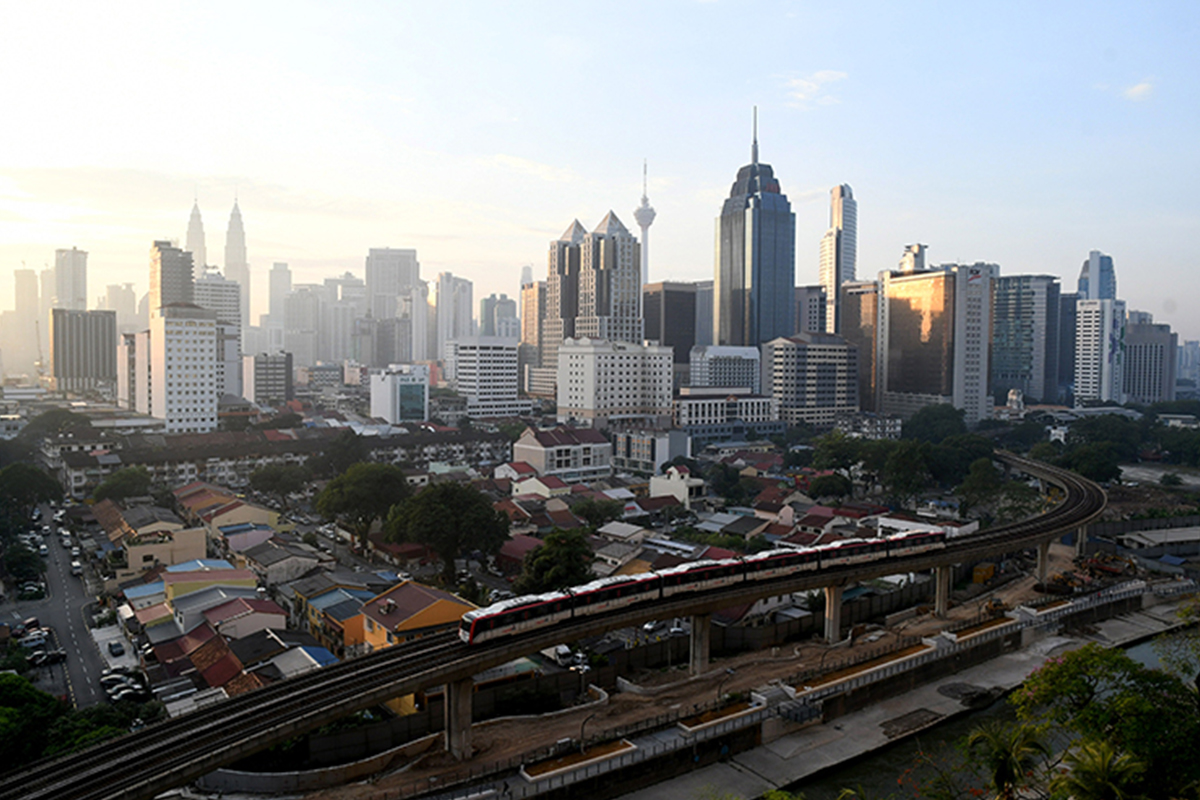 The rental and occupancy levels of office space in KL City are expected to see further pressure following the completion of four new buildings with a combined lettable space of about 1.7 million sq ft.
The completion comes amid growing mismatch in supply and demand, coupled with weak demand, says Knight Frank Malaysia executive director of corporate services Teh Young Khean in presenting The Edge/Knight Frank Kuala Lumpur and Selangor Office Monitor 2Q2021.
However, Teh expects occupancy in KL fringe to remain resilient during the remainder of the year, supported by sustained demand for quality decentralised office space available at competitive rates, especially at localities that enjoy easy accessibility and good transport links. 
"The Klang Valley office sector remains tenant-led. Amid heightened competition, landlords are focusing on cost optimisation, asset enhancement initiatives and leasing strategies as tenant retention is key. As health and safety features take centre stage in office buildings, more buildings are expected to incorporate technologies to promote 'touchless' access and other wellness aspects," Teh notes. 
He says that there have been more enquiries for workplace consulting from prospective tenants and investors with clearer business continuity plans as they look to identify workspace strategies in the new normal — a trend that is expected to continue. 
"Notwithstanding the high number of enquiries seen this quarter, limited deals were concluded as tenants are adopting a wait-and-see approach during this challenging business operating environment. Leasing activities were impacted by the strict containment measures. Most of the active enquiries received are from sectors such as IT, e-commerce, healthcare/pharmaceutical and shared services," says Teh. 
He says even after the pandemic ends, most organisations are likely to adopt a hybrid working model as their new workplace strategy, depending on the nature of their work.
"This will lead to an increased reliance on technology, and some companies are expected to upgrade their office space — in a flight to quality — to offices that offer higher and quality specifications and are rich in amenities. In contrast, others that are adopting new practices like desk sharing and a flexible working style may reduce their footprint. This may give rise to shadow space in the market," adds Teh. 
Flexible-space operators may benefit from the hybrid working model by offering products that focus on flexibility such as attractive corporate flex packages and short-term (hourly) tenancies, he says. 
Teh notes that the government's RM150 billion Pemulih aid package unveiled on June 28 will help boost the economy. 
"The aid package, coupled with the accelerated deployment of ­Covid-19 vaccines, is expected to assist in the country's economic recovery. We expect office leasing demand and enquiries to pick up upon the easing of the current strict containment measures." 
Market favours tenants
According to Teh, the average rentals of office space in KL city, KL fringe and Selangor continued to decline in 2Q2021 due to the latest Movement Control Order (MCO 3.0) on May 12, followed by a full lockdown on June 1 to contain the spread of Covid-19. 
"The office market remains favourable towards tenants. In KL city, office occupancy continues to be under pressure and was lower in the quarter, while in the fringe, it remained resilient due to sustained demand for quality decentralised space," he says. 
The average rental rate for Prime A+ offices in KL city new CBD was down 0.2% quarter on quarter (q-o-q) to RM10.47 psf. The city's Grade A offices also declined q-o-q with new CBD down 1.9% to RM6.08 psf and old CBD down 1% to RM5.18 psf. 
Over in KL fringe, all areas saw a q-o-q decline in average rental rates for Grade A offices except for Bangsar South/Kerinchi, which remained unchanged at RM5.57 psf. 
Damansara Heights dipped 0.7% to RM5.40 psf q-o-q; KL Sentral was down 0.8% to RM7.04 psf; Taman Tun Dr Ismail (TTDI)/Mont'Kiara/Dutamas registered the highest decline of 2.3% to RM5.18 psf; Mid Valley City (MVC)/KL Eco City (KLEC) dipped marginally to RM6.07 psf; and lastly, Pantai/Bangsar declined by 1.9% to RM5.66 psf. 
In Selangor, the average rental rates for Petaling Jaya, Subang Jaya and Cyberjaya declined to RM4.39 psf (1Q2021: RM4.43 psf), RM4.17 psf (1Q2021: RM4.23 psf) and RM3.79 psf (1Q2021: RM3.88 psf) respectively. Shah Alam remained unchanged at RM3.45 psf. 
Meanwhile, the overall average occupancy rate in KL city dipped 0.4% to 67.8%. New CBD and old CBD recorded a lower occupancy rate of 67.3% (-0.6%) and 70.9% (-0.1%) q-o-q respectively.
The average overall occupancy rate in KL fringe remained unchanged at 85.9% in the quarter under review. Damansara Heights was down 0.8% to 74.5% and TTDI/Mont'Kiara/Dutamas declined 2.1% to 78.3%. KL Sentral, and Bangsar South/Kerinchi occupancy rates were unchanged at 93% and 91% respectively. 
MVC/KLEC and Pantai/Bangsar fared better with a q-o-q increase in occupancy rates to 78.5% (+0.4%) and 86.3% (+1.1%) respectively. The increase in the latter was due to tenant movements to Menara TM. 
The overall average occupancy rate in Selangor was lower at 75.5% in 2Q2021 compared with 76% in 1Q2021. Petaling Jaya, Subang Jaya and Cyberjaya recorded occupancy rates of 75.2% (-0.7%), 78.5% (-1.8%) and 73.5% (-0.5%) respectively. However, occupancy rates in Shah Alam were up by 2.3% to 80.2% q-o-q. 
In 2Q2021, Kuala Lumpur registered a negative net absorption of about 103,948 sq ft, mainly due to tenant movements from selected office buildings in the new CBD. Selangor, too, posted a negative net absorption of 81,955 sq ft due to tenant movements from buildings in Puchong and Petaling Jaya. 
Meanwhile, there were several new completions in KL city in 2Q2021. They are Permata Sapura (670,000 sq ft net lettable area), Menara Great Eastern 2 (212,000 sq ft NLA), Menara IQ (555,000 sq ft NLA) and TS Law Tower (294,000 sq ft NLA). 
The current estimated supply of office space in KL city is 58.26 million sq ft, followed by KL fringe with 29.43 million sq ft and Selangor with 23.91 million sq ft. This brings the total to 111.60 million sq ft. 
There is a total of 11.44 million sq ft under construction. KL city leads with 5.70 million sq ft, followed by KL fringe with 3.16 million sq ft and Selangor with 2.58 million sq ft. Knight Frank Malaysia projects an increase of 10.2% in office space over the next 2½ years.